Hillary Clinton makes big impact on mother who lost son to gun violence during forum in Milwaukee


MILWAUKEE -- Democratic presidential candidate Hillary Clinton made three stops in Wisconsin on Tuesday, March 29th -- first taking part on a "Community Forum on Gun Violence Prevention" in Milwaukee.

The forum was held at Tabernacle Baptist Church on Milwaukee's north side -- in a zip code that sees its fair share of gun violence.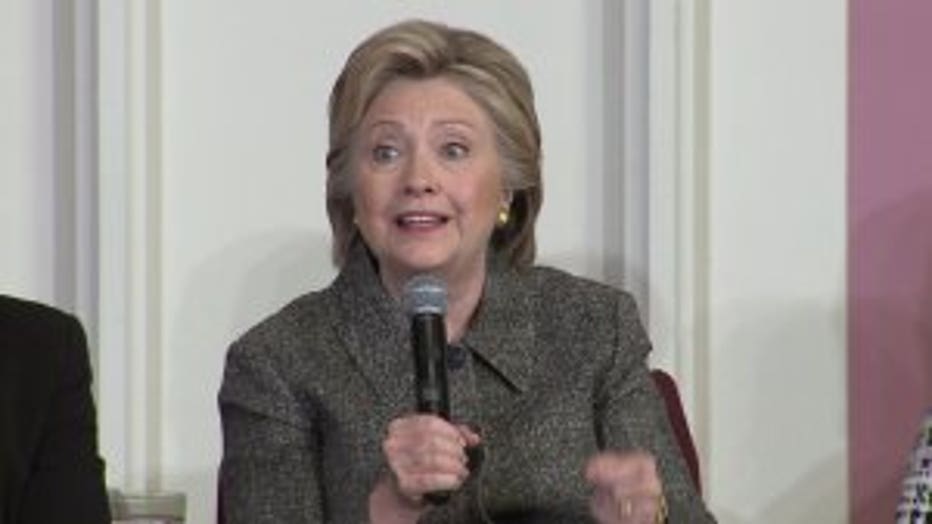 Clinton spoke to about 300 people. The focus of the speech was gun violence prevention, and that included officer-involved shootings.

"Let's be committed to doing everything that we can in our own ways to end this epidemic," Clinton said.

Clinton said she plans to take on the gun lobby in Washington and fight for stricter background checks.

The church's reverend introduced Clinton to the crowd, saying he is glad gun violence is being talked about on the national stage -- and on the campaign trail. Additionally, Clinton was flanked on the stage by Congresswoman Gwen Moore and parents who are very aware of the impact of gun violence.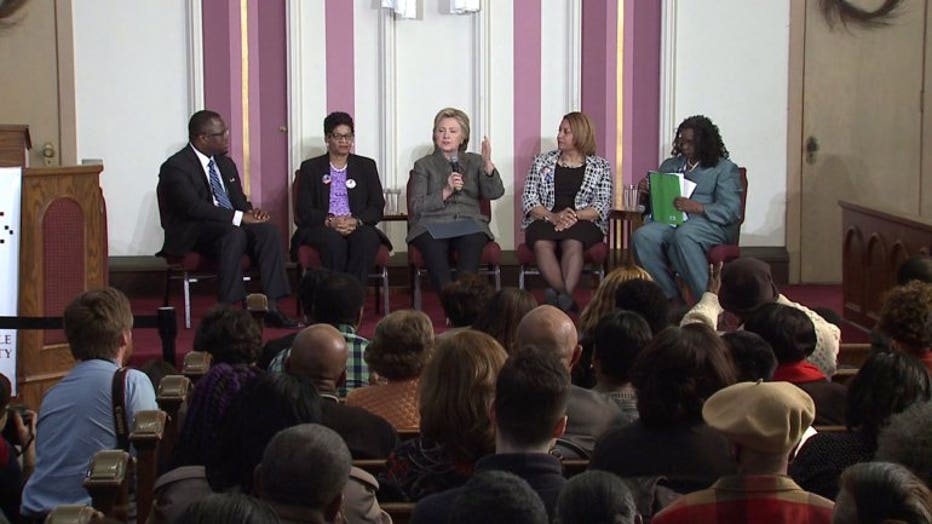 Hillary Clinton in Milwaukee


In 2015, there were more than 140 homicide victims in Milwaukee.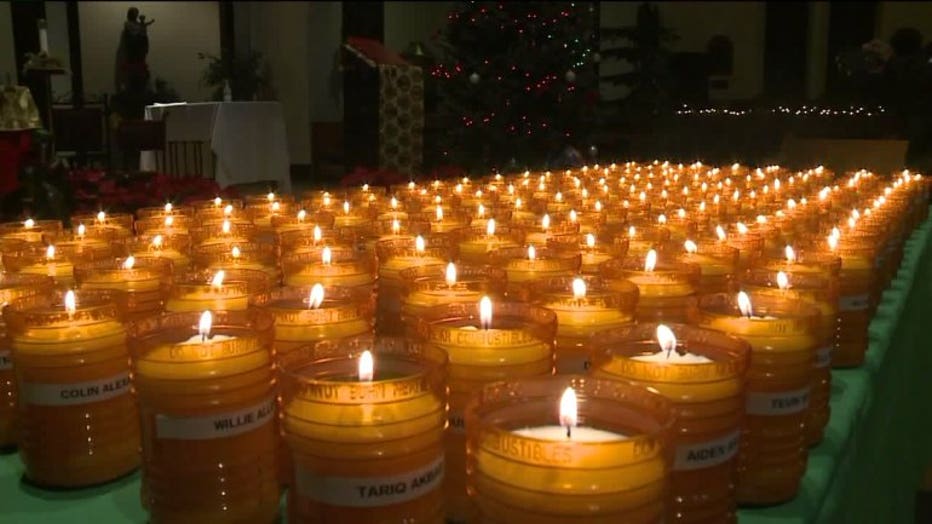 Candles for Milwaukee's 145 homicide victims in 2015


Joining Clinton for this event were parents from all over the Midwest who have lost their children to gun violence.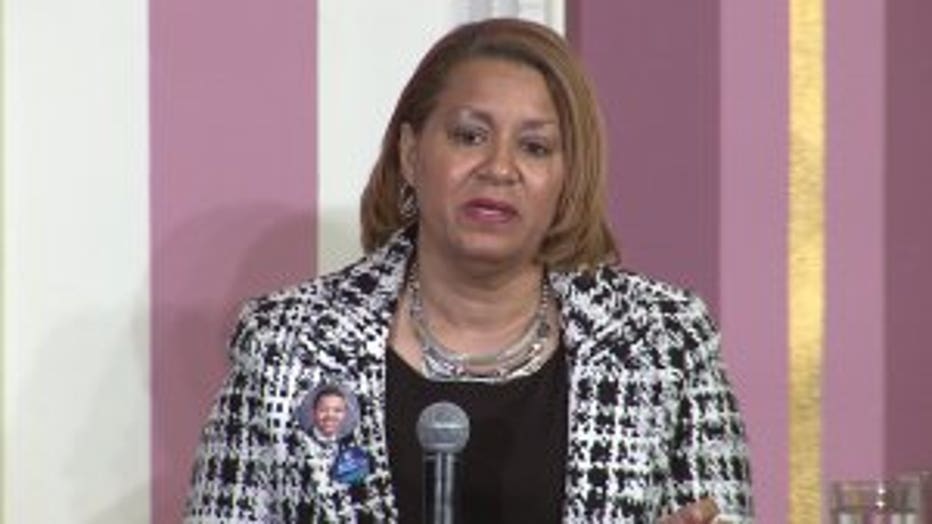 "How could this happen to my child in America? I did everything. This one day I let him take the bus. I never let him take the bus," Annette Nance-Holt said.

Nance-Holt's son Blair was killed by a gunman who was targeting a rival gang member on a bus in Chicago.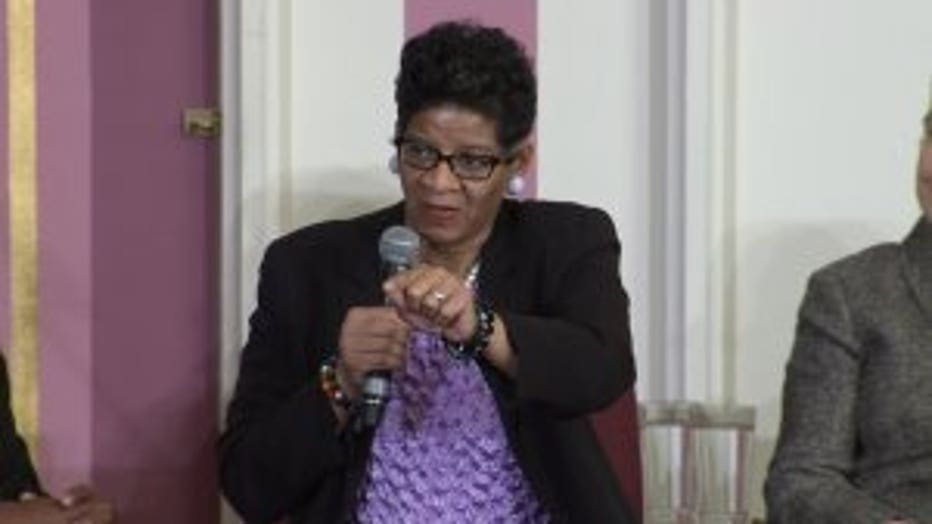 Geneva Reed-Veal's daughter Sandra Bland committed suicide in a Texas jail cell three days after she was taken into custody for a traffic violation.

"When you get backlash from people who are saying that you are going around and you're parading, you're being pimped by the secretary. Ain't nobody pimping me! None of us are being exploited," Reed-Veal said.

As Reed-Veal was speaking, a cry came from the audience. It was Freda Bogan.




"The voice that you heard was a member of mine who also lost a son," Don Butler, Tabernacle Community Baptist Church pastor said.

Bogan's son was murdered in Mississippi 15 years ago, three days after they arrived there to care for Bogan's mother.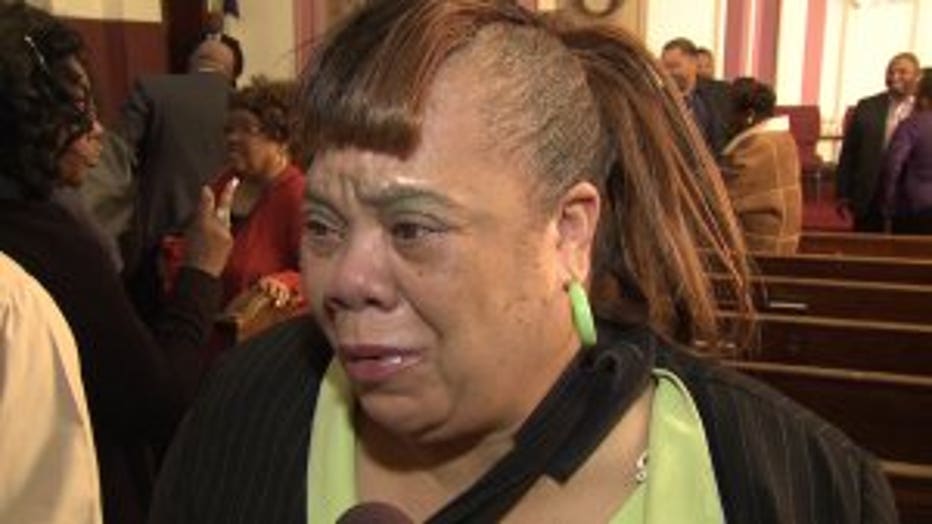 FOX6 News spoke with Bogan after the forum.

"Your heart hurts when everybody else gets to tell about their child and you can't tell about your own child," Bogan said.

Bogan's son's killer was sentenced to 15 years in prison, but got out due to prison overcrowding. Bogan said she wanted to ask Hillary Clinton how and why it was possible for him to get an early release.

"If you haven't been through the pain I'm going through, then you don't know," Bogan said.

Bogan was escorted away to speak with Clinton. When she returned to the sanctuary, she was smiling. She said Clinton assured her she would look into the early release with Mississippi authorities.

"They gave me all their numbers and things so I will be talking with them some more and going with them to talk with Hillary for the rest of her campaign about mothers who have lost children to gun violence," Bogan said.

Clinton made it clear that she is keenly aware of the impact of gun violence nationally and here in Milwaukee.

"We lose, on average, 90 people a day from gun violence. That is 33,000 people a year," Clinton said.

Clinton said she read about the homicide rate in Milwaukee -- and referenced baby Bill Thao, killed when a bullet entered a home where he was playing, and 10-year-old Sierra Guyton, shot and killed while playing on a playground. Clinton also referenced the death of Dontre Hamilton, who was shot and killed by former Milwaukee Police Officer Christopher Manney in Red Arrow Park in April 2014.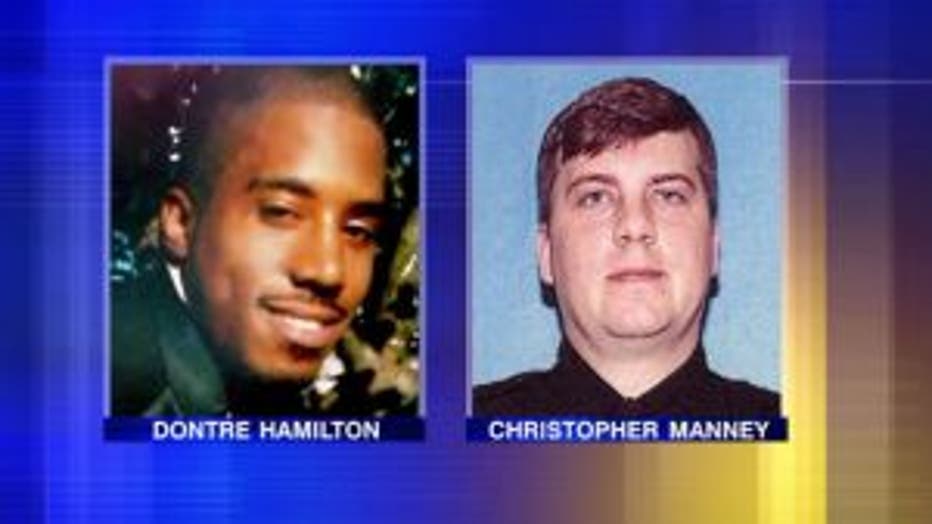 Dontre Hamilton and Christopher Manney


"In addition to training about how to de-escalate situations, we need to help our law enforcement officers understand more about mental health problems," Clinton said.

Clinton also recognized that most fatal shootings are committed by civilians.

Clinton told supporters she has a plan and will not shy away from taking on the NRA.

Clinton was also expected to make visits to La Crosse and Green Bay on Tuesday.




CLICK HERE for a complete and updated list of presidential campaign events in Wisconsin ahead of the April 5th election.