Hillary Clinton faces new questions after stumble, pneumonia diagnosis


MILWAUKEE -- Democratic presidential candidate Hillary Clinton's campaign insists she will recover from pneumonia and hit the campaign trail by mid-week, despite nearly fainting over the weekend.

On Sunday, September 11th, video showed Clinton wobble and fall as she left a memorial event in New York. Aides lifted her into a campaign van, and a spokesman said she had become "overheated" and "dehydrated" at the memorial.

Clinton's campaign said on Monday that it will quickly release more details on the candidate's medical history, seeking to dispel rumors of a larger health issue brought on by recent coughing fits and a separate fainting incident in 2012.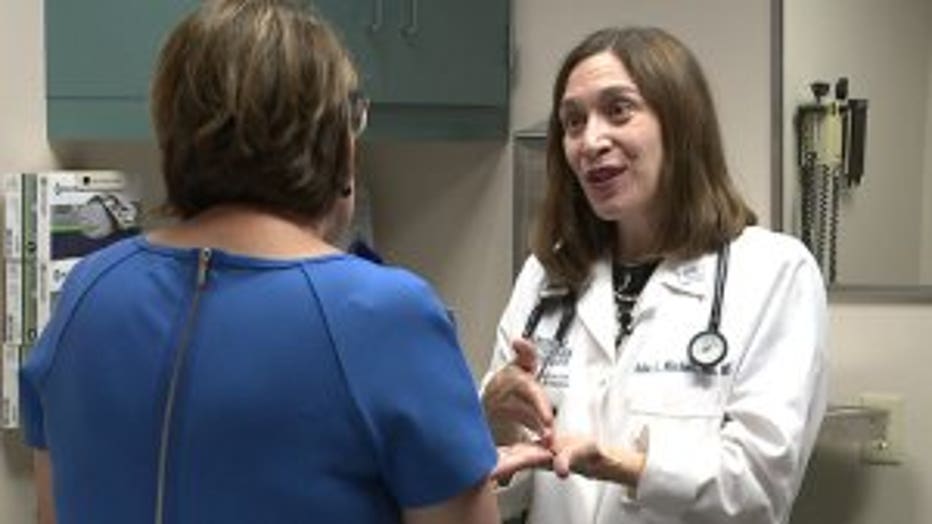 Julie Mitchell, an internal medicine doctor at Froedtert & Medical College of Wisconsin


"We are going to take the added step this week of releasing additional information," said a spokesman, Brian Fallon. "We're in touch with Hillary Clinton's physician today to work on getting those materials together and we'll be releasing them, if not today, then in the next couple days."

Julie Mitchell, an internal medicine doctor at Froedtert & Medical College of Wisconsin, said pneumonia can be a serious illness for those who are already sick. But an otherwise healthy 68-year-old woman can recover by taking antibiotics and resting, she said.

"They usually need a little rest for a few days or so. I usually ask my patients how they are doing before I let them go back to work, and then we play it by ear," Mitchell said during an interview at Froedtert.

Clinton will miss events on Monday and Tuesday to recover. The plan is for her to continue campaigning mid-week, Fallon said.

As Clinton seeks to move past the physical issue, some say there is a political issue to get beyond. The campaign only released the pneumonia diagnosis after video showed Clinton uneasy on her feet at the 9/11 event.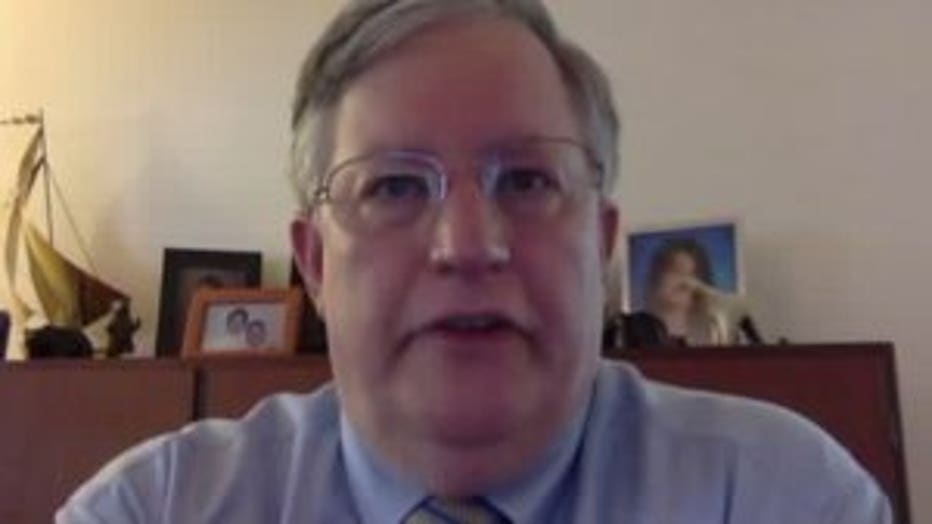 "That is a problem for the campaign because it plays to the sense that the Clinton campaign is not particularly transparent or forthcoming with information," said Charles Franklin, Marquette University Law School Poll Director.

Just 26 percent of Wisconsin voters thought Clinton was "honest" in the MU Law Poll released in late August. In contrast, 31 percent view Republican presidential nominee Donald Trump as honest.

After Clinton left the memorial, she went to her daughter's New York apartment to rest. She emerged later Sunday saying, "I'm feeling great." Once the video surfaced on the internet, the campaign released the pneumonia diagnosis.

Some Democrats, including former Obama adviser David Axelrod, acknowledged that the campaign made a major mistake.

"Antibiotics can take care of pneumonia. What's the cure for an unhealthy penchant for privacy that repeatedly creates unnecessary problems?" Axelrod tweeted.

Jennifer Palmieri, a Clinton spokeswoman, responded by admitting, "We could've done better yesterday" but said the campaign remains more transparent than Trump.

To date, neither Trump nor Clinton have released detailed medical records. Trump said on Monday morning that he recently had a physical and plans to release the results this week.

"Something's going on, but I just hope she gets well and gets back on the trail," Trump said of Clinton during a phone interview on Fox News. "And we'll be seeing her at the debate."