Hillary Clinton campaign responds after Wisconsin staffer posts racy photo on Twitter


A staffer for Hillary Clinton's campaign in Wisconsin posted a racy photo on social media during the same weekend that Republican presidential candidate Donald Trump answered for lewd and sexually aggressive comments.

FOX6 News learned of the sexually suggestive tweet showing a woman with an inflatable male sex organ in her face. The photo was taken at a bachelorette party.




Brita Olsen, the Clinton campaign's political director for Wisconsin, posted the photo to Twitter on Saturday night, October 8th.

Olsen, a paid staffer for the campaign, was not pictured in the photo. She deleted the tweet from her account about an hour after she posted it -- before campaign staff members spoke with her about it, a campaign spokeswoman told FOX6.

"A member of our staff tweeted something she shouldn't have and deleted it soon after," said Gillian Drummond, the campaign spokeswoman.

Drummond declined to say whether Olsen was being disciplined, and also declined to apologize for the post.

Sexually suggestive behavior has been a focal point in the presidential race over the past week. Clinton's opponent, Republican Donald Trump, has been embroiled in a controversy for talking in a sexually aggressive way about a woman.

"I don't even wait. When you're a star, they let you do anything. Grab them by the (expletive). You can do anything," Trump said in 2005 on the set of the show Access Hollywood.

The Washington Post brought the comments to light in a story on Friday.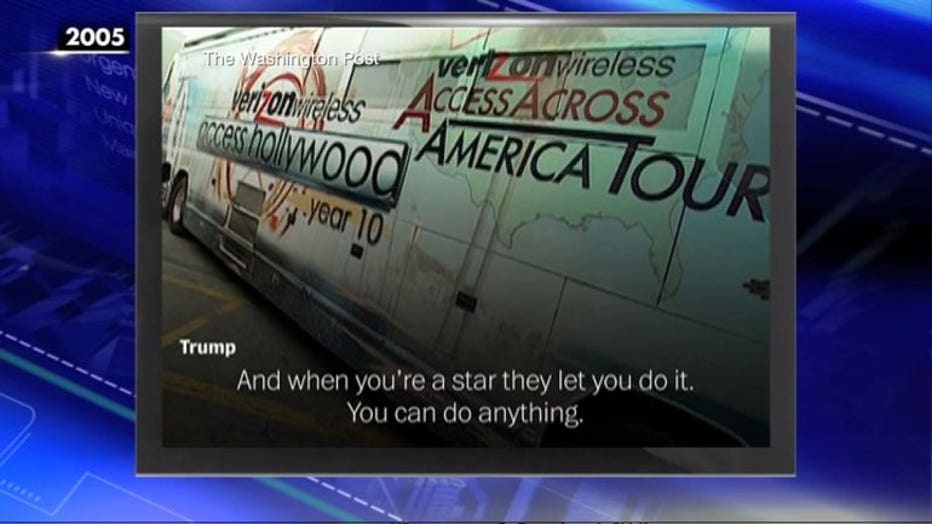 Trump's remarks have offended both Democrats and Republicans, with dozens of Republicans revoking their endorsement of Trump or calling on him to leave the race.

On Monday, October 10th, Hillary Clinton's daughter Chelsea told a crowd of supporters in Racine that Trump was sexist and said she was concerned about the "normalization of hate speech" during the election.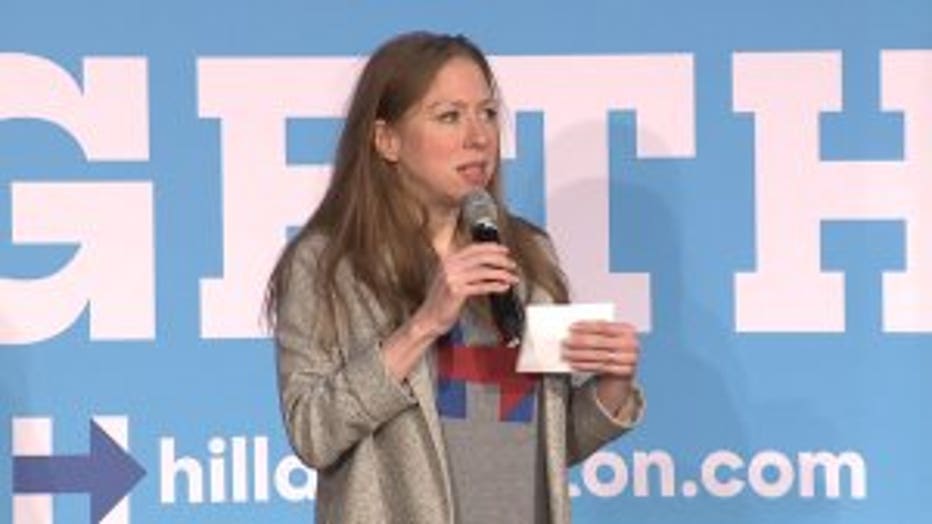 "I just didn`t think I would ever see this in my lifetime," Chelsea Clinton said of the rhetoric Trump was using. "Words do matter," echoing a statement made by Democratic U.S. Sen. Tammy Baldwin minutes earlier.