"He's upstairs - you can't miss it:" Diana Cunningham admits she fatally stabbed her 54-year-old boyfriend
MILWAUKEE COUNTY -- Criminal charges have now been filed in connection with the stabbing death of Gerry Wilson. 54-year-old Wilson was stabbed near 52nd and Burleigh on August 1st, and he was pronounced dead at the scene.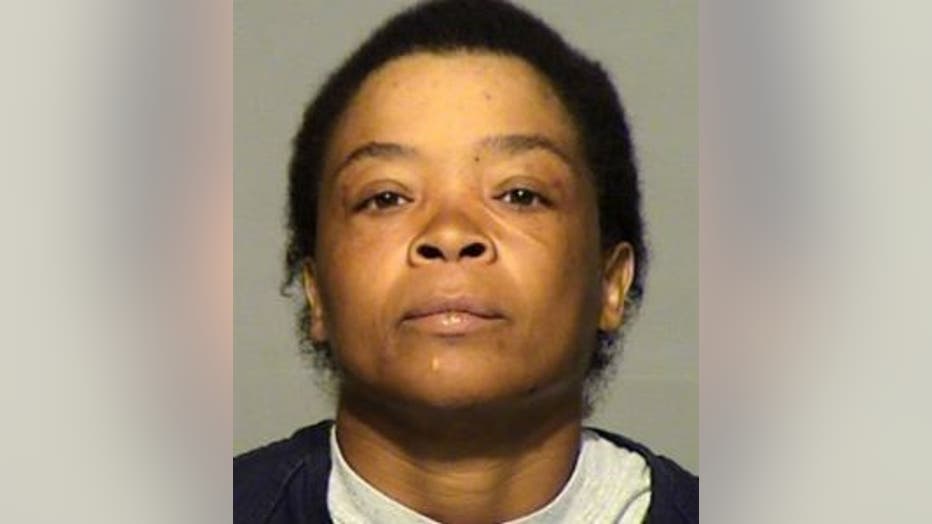 42-year-old Diana Cunningham of Milwaukee was taken into custody at the scene, and she now faces one count of first degree reckless homicide, use of a dangerous weapon.

The complaint indicates around 5:00 p.m. on August 1st, police were dispatched to a battery/cutting incident near 52nd and Burleigh. Upon arrival, officers made contact with a woman, later identified as Cunningham, who said: "He's upstairs in the bedroom. You can't miss it." When an officer asked Cunningham who was upstairs, she said: "My boyfriend."

Cunningham had partially dried blood on them, according to the complaint.

Gerry Wilson was found upstairs -- unresponsive with no pulse, and he was not breathing. The complaint indicates he was "covered in blood."

An officer observed what appeared to be a single knife wound to Wilson's chest.

Life-saving measures were unsuccessful.

A kitchen knife with a black, plastic handle and a six-inch gray metal blade was recovered from the home.

Cunningham was interviewed by police, and the complaint indicates she told officers she had gotten into an argument with Wilson -- indicating he had cheated on her in the past, and that she was angry.

Cunningham said while Wilson was in the bathroom of their apartment, she went into the kitchen and got a steak knife, and proceeded to stab Wilson in the chest one time. The complaint indicates Cunningham told officers after the stabbing, Wilson tried to walk out of the bathroom, but he fell. Cunningham said she grabbed a towel and tried to apply pressure to Wilson's stab wound -- and they apparently came up with the idea to say it was a robbery.

Cunningham called 911 and reported the incident as a robbery, according to her statement to officers.

The complaint indicates Cunningham told officers she has been arrested in the past for domestic violence and substantial battery -- where she used a knife in an incident that led to stitches -- but that the victim didn't come to court, so she wasn't charged.

An autopsy determined Wilson died as a result of a single stab wound to his chest, and that the knife passed completely through Wilson's heart and partially through his lung. His death was ruled a homicide.

Cunningham was set to make her initial appearance in court in this case on Wednesday morning, August 5th.