'He's probably shocked, sad, disoriented:' What's next for Gov. Walker after 1st loss since 1990?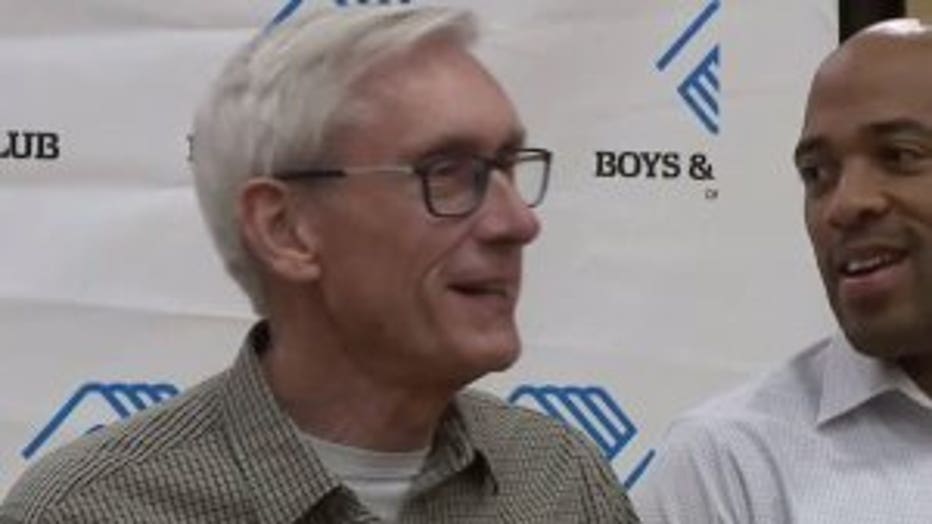 MADISON -- According to unofficial results, more than 2.67 million Wisconsin voters cast ballots in the midterm elections Tuesday, Nov. 6 -- 59.38 percent of the state's voting age population and a record turnout for a Wisconsin midterm. The governor's race remained too close to call until Wednesday, as did the attorney general's race. Governor Scott Walker Wednesday conceded to Democratic challenger Tony Evers, who beat Walker by nearly 31,000 votes, denying the Republican incumbent a third term in office.

After the loss, big questions remain about what the future will hold for Scott Walker, and what the transition of power will mean for the work he has done. Walker said in a statement that he offered the full support of his staff and Cabinet to Evers as he begins the transition.

"I'm proud and humbled to stand before you as the next governor of the State of Wisconsin. There was never any question in my mind that we were going to win this race," said Governor-elect Tony Evers on Wednesday.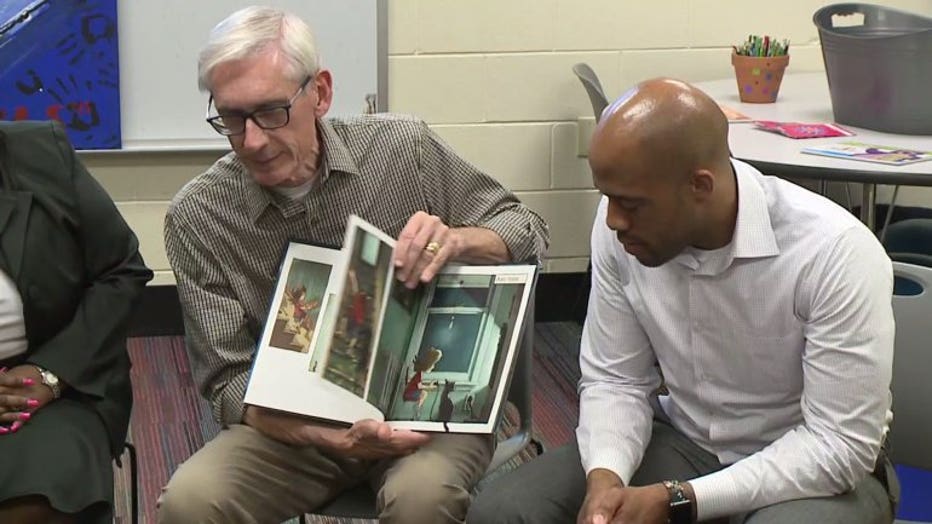 Evers made his first public appearance since defeating Republican Gov. Scott Walker in Tuesday's elections on Wednesday afternoon, touring the Boys and Girls Club of Dane County in Madison.

He told reporters during a brief news conference that he spoke with Walker by phone that afternoon and Walker was very gracious in conceding.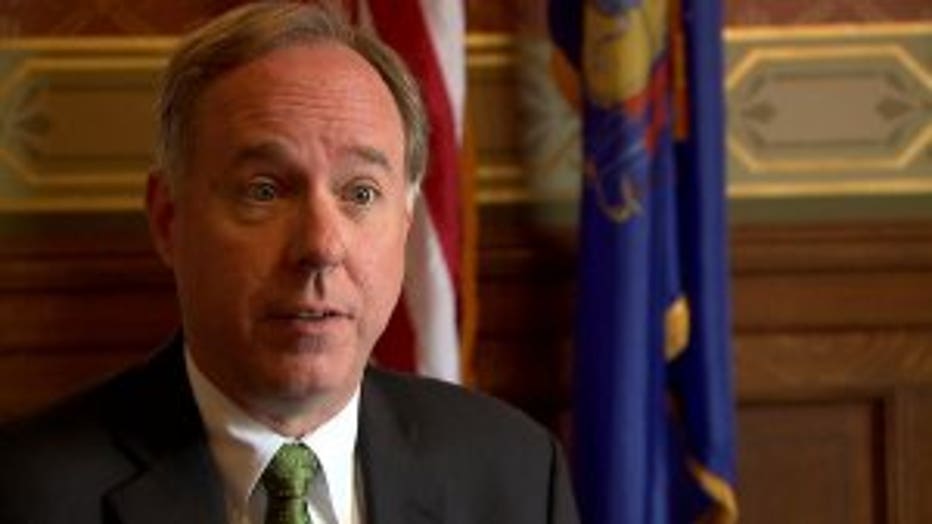 Evers said he reached out to Senate Majority Leader Scott Fitzgerald and Assembly Republican Speaker Robin Vos on Wednesday in hopes of meeting to discuss how to solve the state's pressing problems. His staff cut off questions before he could be asked if he'd connected with them. Republicans held their majorities in the Senate and Assembly in Tuesday's elections, setting the stage for gridlock in Madison.

Evers added that he will start putting together his transition team and cabinet in coming days.

"We are going to begin by leading by example over the next few days by releasing things about our transition team and how that's all going to play out in the very near future," said Evers.

This, with the future uncertain for Governor Walker. He released a statement Wednesday afternoon, thanking voters, saying, in part: "We've come a long way together and it is my sincere hope that the progress we've made during our time in office will continue and that we can keep Wisconsin working for generations to come."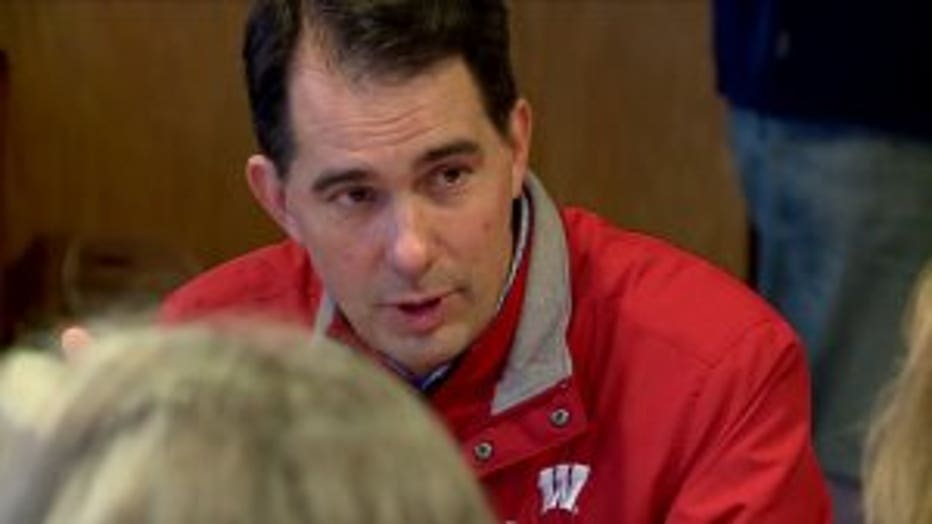 "He's probably a little bit shocked, a little bit sad, a little bit disoriented," said Mordecai Lee, University of Wisconsin-Milwaukee professor.

Lee said there could be a future for Walker working for President Donald Trump.

"Would the Trump administration offer him a job, or ambassadorship, or assistant secretary? I'm sure Republicans are advising President Trump that he needs to protect the people who were on the ticket," said Lee.

Governor Walker did not respond to requests for interviews on Wednesday. His first comment after the election was a Bible verse, posted on Twitter on Wednesday morning: "This is the day that the Lord has made; let us rejoice and be glad in it." Before conceding, Walker had expressed concern about 2,000 absentee ballots in Milwaukee that had been reconstructed due to errors or damage, but Walker's campaign said in a statement they determined there weren't enough votes in question to change the outcome of the race.

"I think he's going to have to go through some mid-career thinking about, where does he go from here?" said Lee.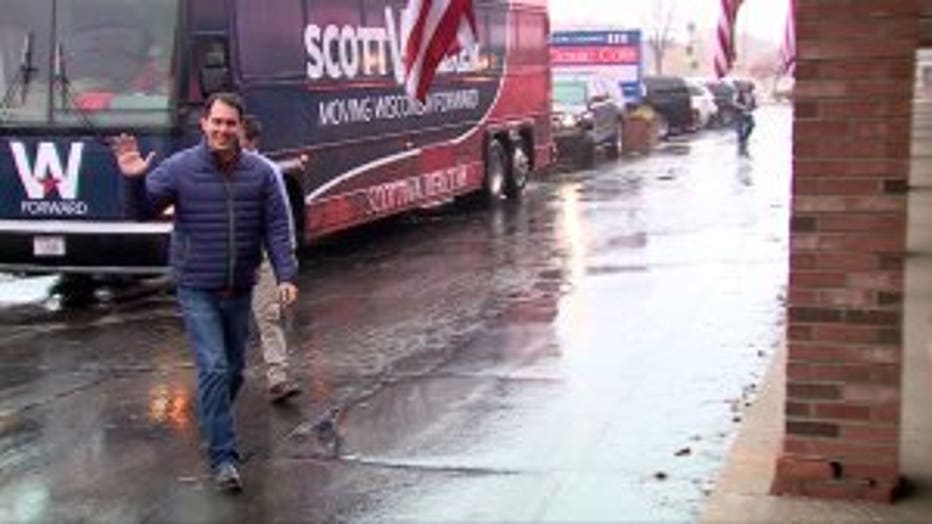 His legacy is also uncertain, as it remains to be seen what this will mean for Foxconn, Act 10 and unfinished road projects.

"Maybe the political spirit has become so poisoned that nobody thinks that compromise is a good thing, so it sort of remains to be seen how they're going to interact with each other," said Lee.

Evers is slated to be sworn into office Jan. 7. He may already be getting off to a rocky start with Republican Assembly Speaker Robin Vos, who said Wednesday he is open to looking at ways to limit Evers' power.

Vos told reporters Wednesday that he's open to seeing if there were ways to "rebalance" powers of the executive. But Vos says he hasn't talked with Republican Senate Majority Leader Scott Fitzgerald. He was to meet with Republican senators on Thursday and elect new leaders.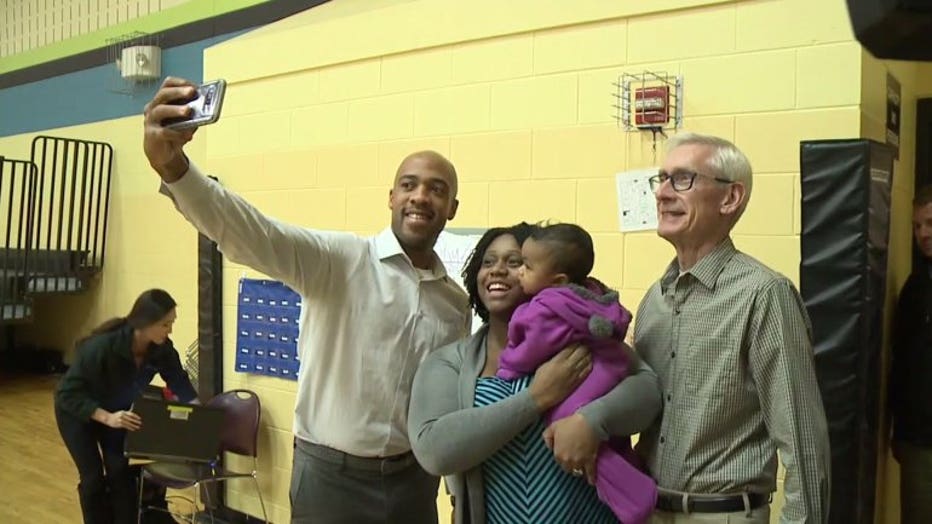 Evers spokeswoman Britt Cudaback says it's "unfortunate" that Vos is "doubling down on division just hours after Governor-elect Evers called on Speaker Vos and Majority Leader Fitzgerald to set aside differences and work together on the pressing issues facing our state."