Here it is! Check out the lineup of headliners for the Miller Lite Oasis during Summerfest's 50th
MILWAUKEE -- Summerfest officials unveiled on Monday, April 17th the lineup of headliners slated for the newly renovated Miller Lite Oasis during Summerfest's 50th. They include:



























































June 28
10:00 pm
Flume
June 29
4:00 pm

5:30 pm

10:00 pm
The Suburbs

Soul Asylum

Steve Aoki
June 30
8:00 pm

10:00 pm
Barnes Courtney

Jon Bellion
July 1 
10:15 pm
Bleachers
July 2
10:00 pm
TBD
July 4
9:45 pm
Alessia Cara
July 5
10:00 pm
Kyle
July 6
10:00 pm
Tegan & Sara
July 7
8:00 pm

10:15 pm
Vinyl Theatre

Walk the Moon
July 8
10:15 pm
DNCE
July 9
10:00 pm
Brett Eldredge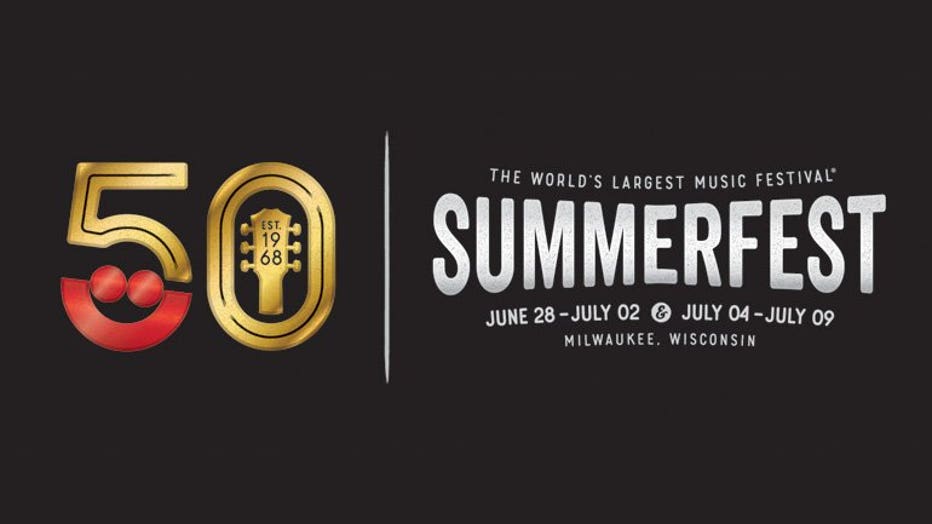 Meanwhile, Summerfest and MillerCoors will introduce music fans to the new Miller Lite Oasis during Summerfest's 50th. The renovation includes a redesigned Miller Lite Oasis stage façade, a new Miller Brew House, video screen upgrades, expanded hospitality areas and a reconfigured marketplace and Summerfest retail store. Another exciting addition is a new Miller Lite Front Row experience where fans can watch their favorite artists perform on the Miller Lite Oasis stage.

All performers and show times are subject to change. Visit Summerfest.com for updates and to purchase your tickets in advance!

Summerfest presented by American Family Insurance 2017 – the festival's 50th edition – will take place June 28 – July 2 and July 4 – July 9 from noon until midnight and will be closed Monday, July 3.