Helping the helpers: Steps taken to protect firefighters against cancer; chiefs say it's the "least we can do"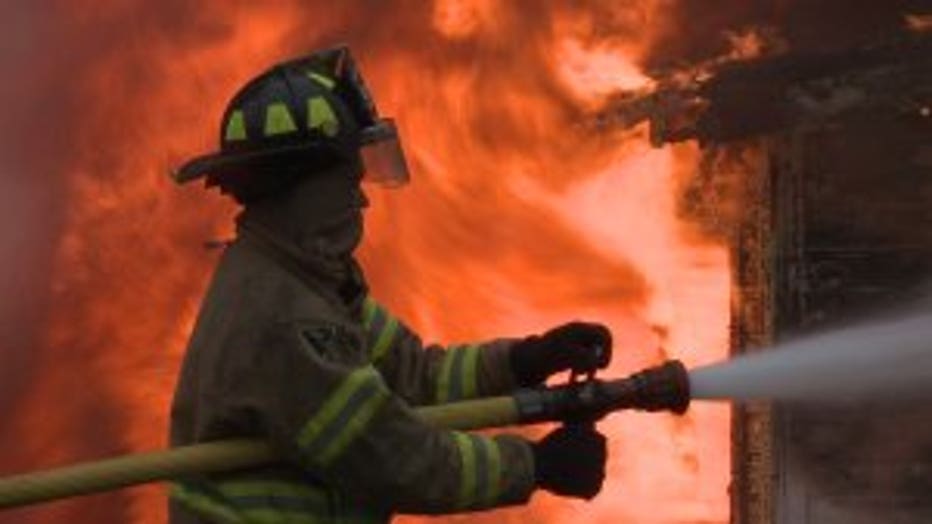 MILWAUKEE -- As firefighters douse flames, they battle something just as deadly as the fire. Their careers can ignite a new set of problems with their own health. So who helps the helpers?

"Some fires get up to 1,800 degrees at the ceiling," said Gary Weiss, fire chief in the Village of Germantown.

Weiss recently showed a video to his crew -- paying tribute to and raising awareness of a prevalent issue.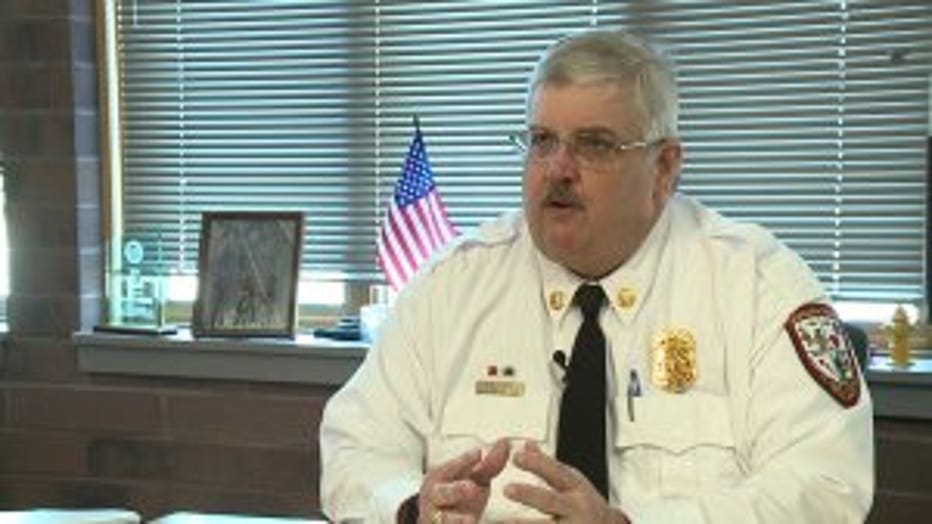 Germantown Fire Chief Gary Weiss


"Firefighters are at a 2.2 percent greater chance of developing occupational cancer than the general public," said Chief Weiss.

Firefighters are at risk of being diagnosed with mostly digestive, oral, respiratory and urinary cancers.

"Between 2003 and 2013, the International Association of Firefighters did a study and found out over 6,000 firefighters developed occupational cancer," said Chief Weiss.

From soot-stained gear by their bedside, to early mask removal, studies show past practices and equipment weren't sufficient when it came to protection against cancer-causing agents.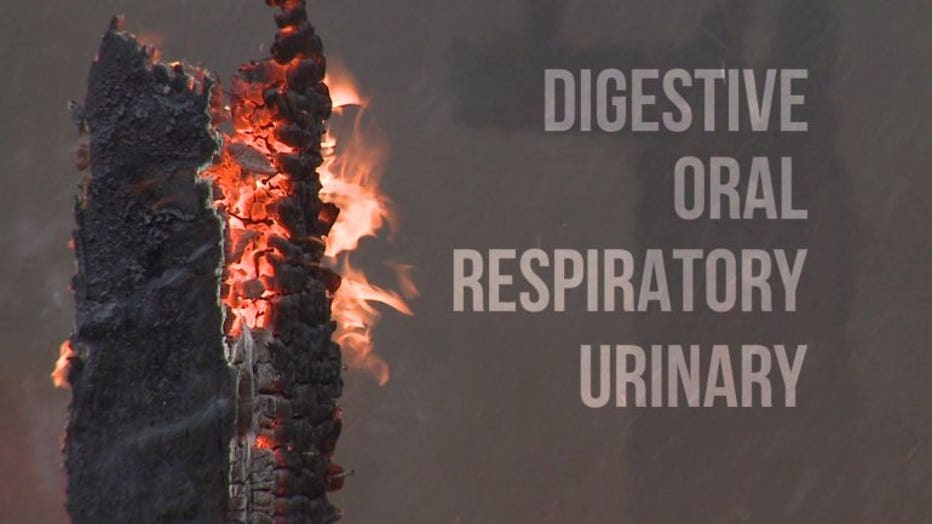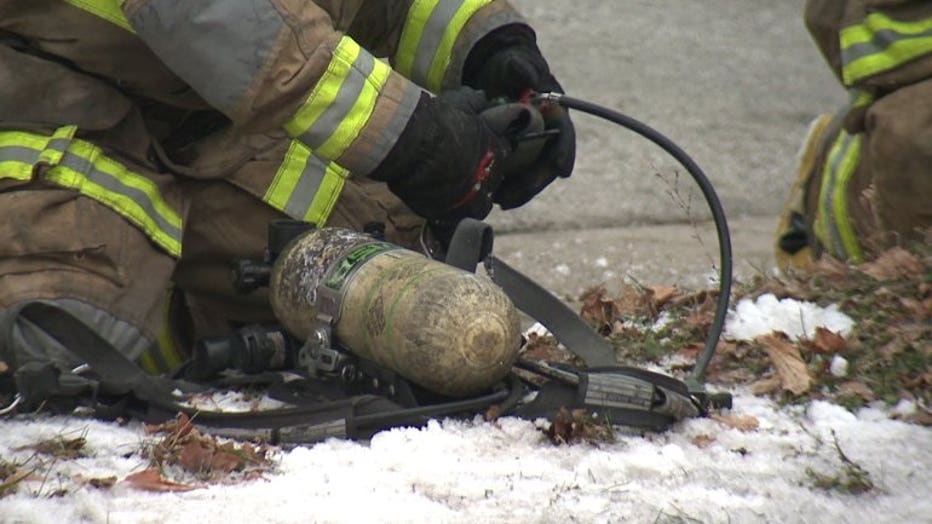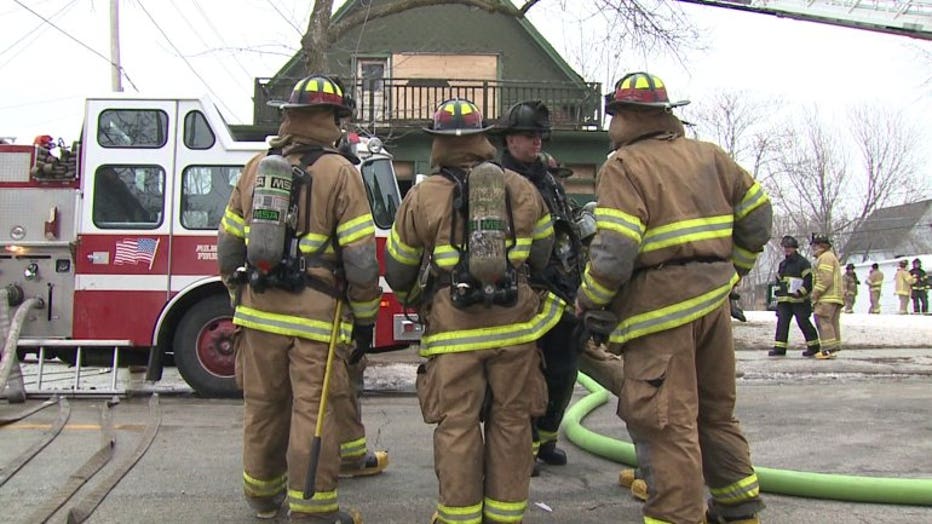 "We never, rarely, seldom washed our gear. It was a badge of honor," said Lieutenant Michael Ball with the Milwaukee Fire Department.

Now...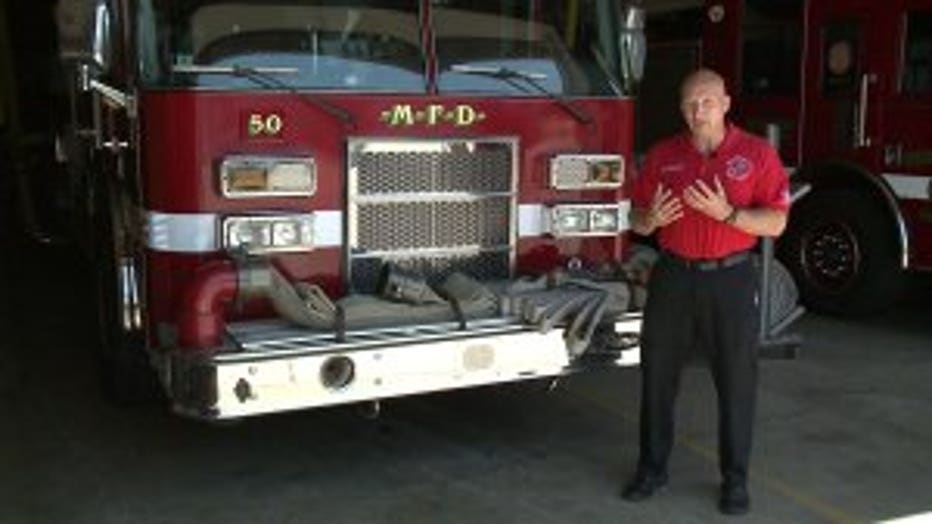 "We wash our gear after every fire. We keep our masks on," said Lt. Ball.

In order for firefighters to be healthy and save others, they must first protect themselves.

Chief Weiss purchased new hoods with special material to cover and layer the areas most susceptible to absorbing carcinogens.

"After exposure, going into a fire, these are the areas where it's considered high absorption of carcinogens. The jawline and neck and thyroid area," he said, as she showed FOX6 News a thermographic picture of a person before and after exposure.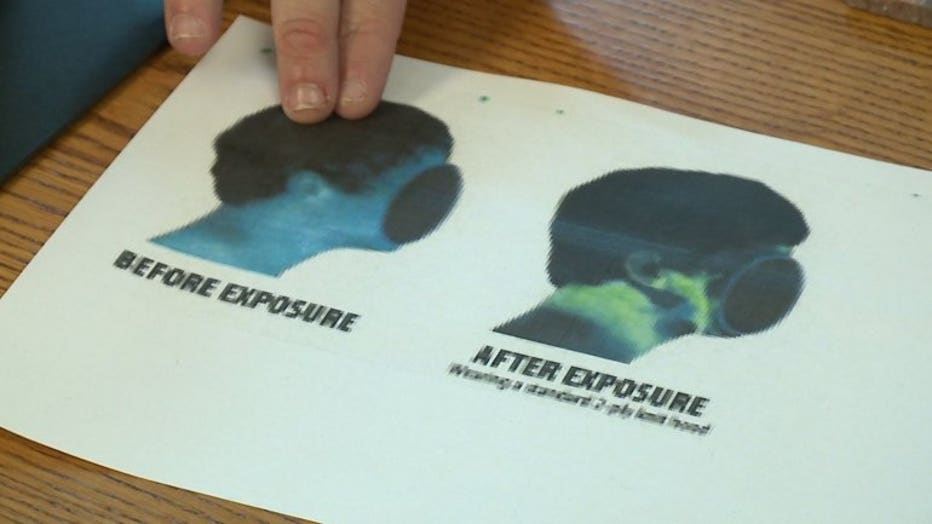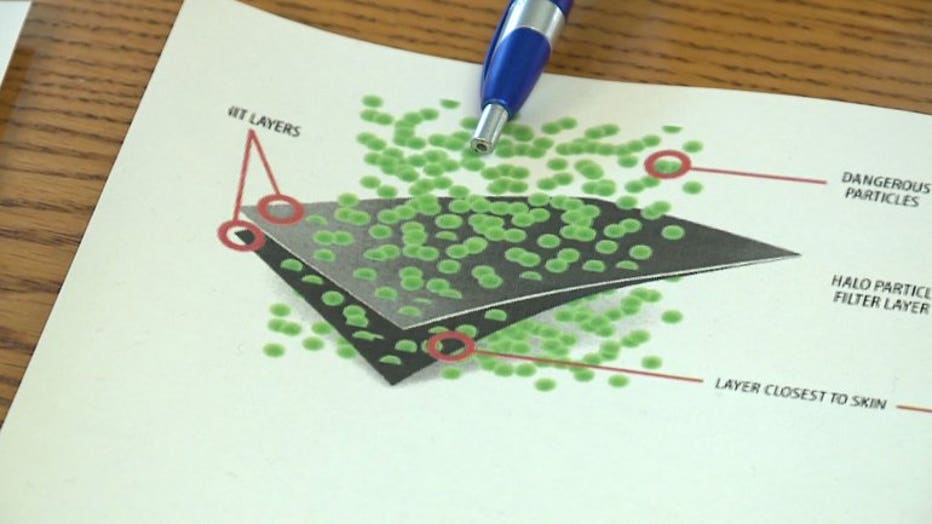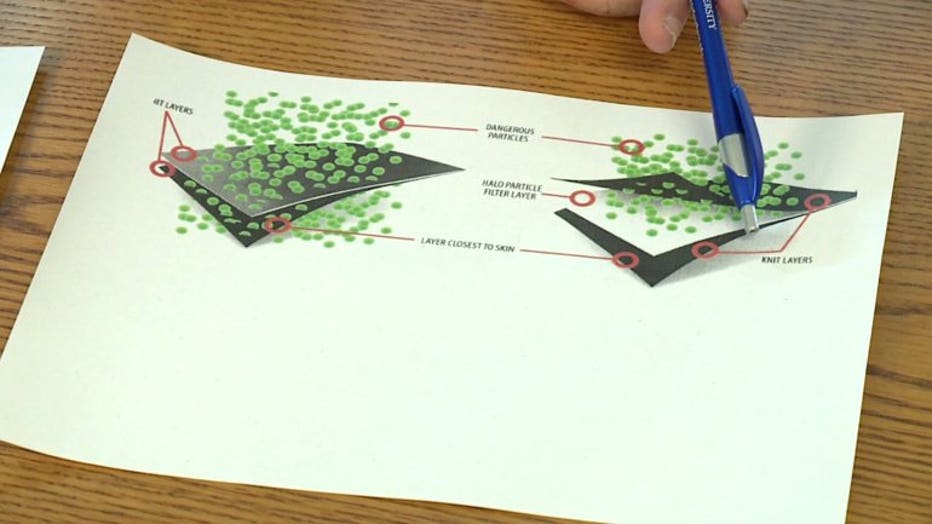 There's a stark difference when comparing the new and old photographs.

Chief Weiss showed FOX6 a chart where the traditional mask shows the amount of carcinogens going into the hood -- showing what gets into firefighters' bodies. With the hood, almost nothing gets in.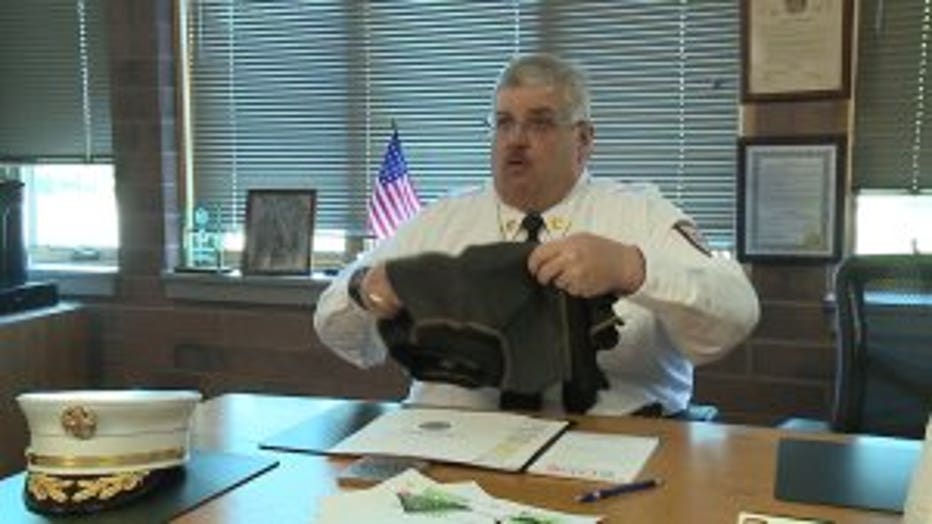 Germantown Fire Chief Gary Weiss


It's a key piece of equipment, considering for every five-degree rise in body temperature, the absorption rate into the body increases by 400%. With newer homes burning hotter and filled with more synthetic and man-made materials, there are a lot more chemicals in the air.

Bodies are giant sponges, so to reduce the amount of smoke and toxins, aftercare is just as critical.

"When they are done firefighting, they go through a gross decon. They are hosed off on scene. We take a brush and a special soap and scrub them down. They take their gear off. We have special wipes. They wipe and clean hands and wipe this area so there is no soot on them. We urge them to take a shower within an hour," said Chief Weiss.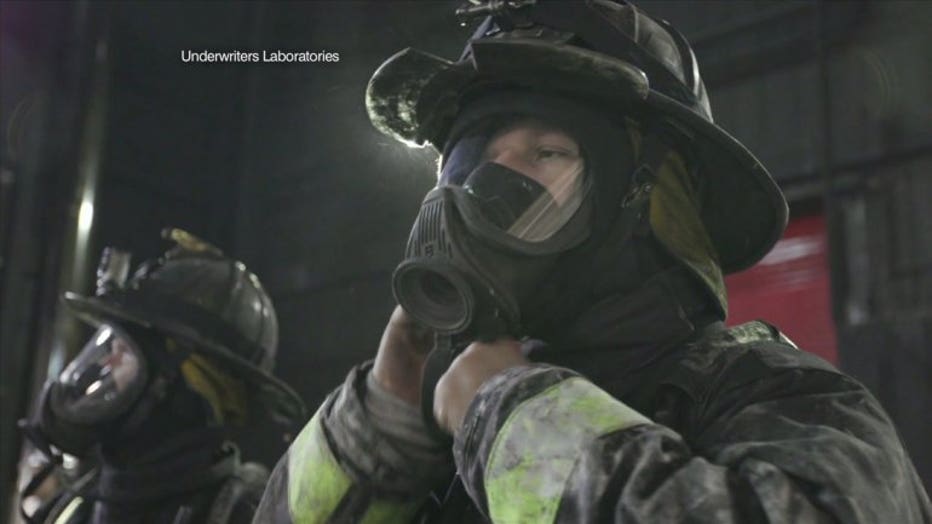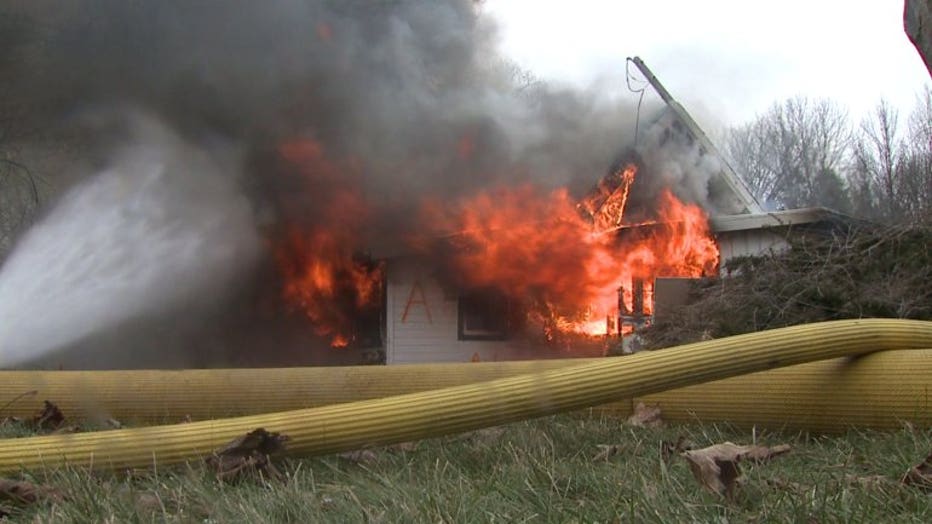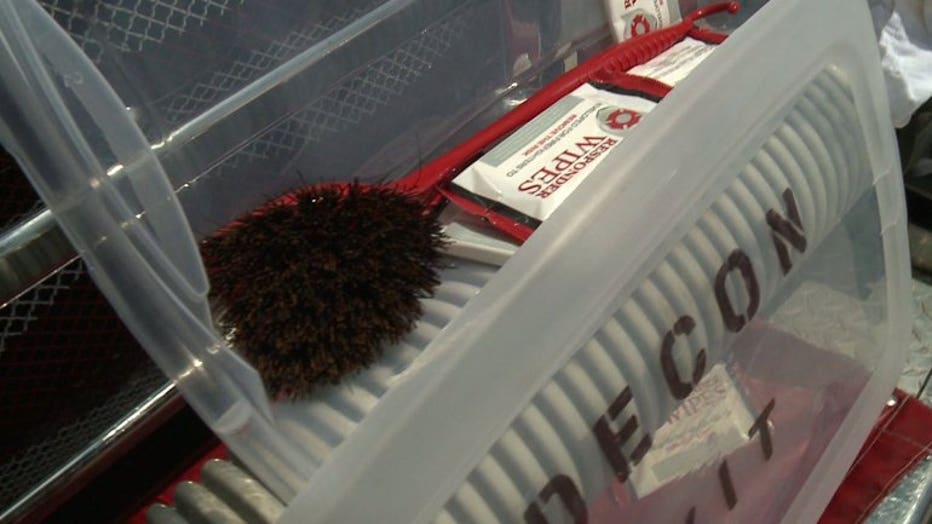 The gear is put in a special compartment so they are not breathing in gasses.

Jason Mims, health and safety manager with the Milwaukee Fire Department said monitoring crews can help reduce the numbers of firefighters affected.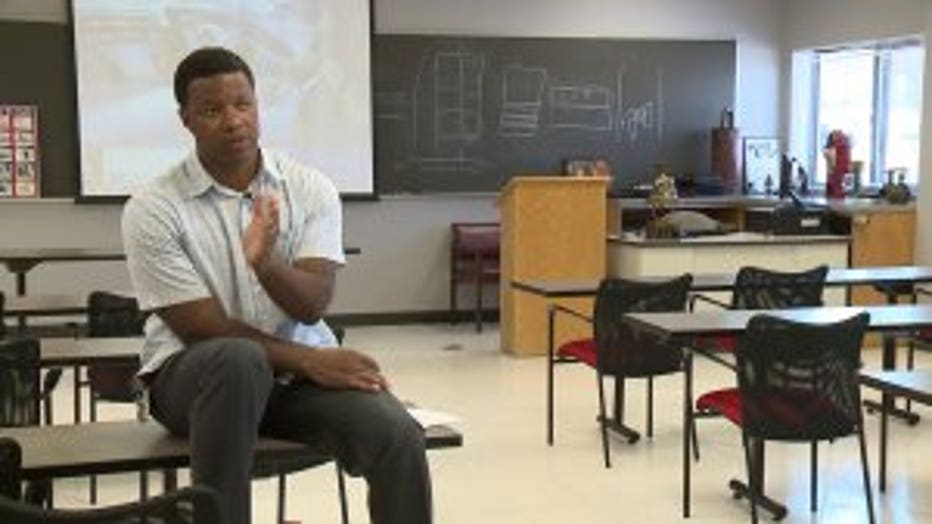 "We run annual firefighters' physicals or medical screens and we look for cancer markers. Early diagnosis is important," said Mims.

They're just some of the steps taken to lessen the exposure so these firefighters can remain strong and survive.

"These guys dedicate a lot to their job. They go the extra extra mile to save lives. The least we can do is protect them," said Chief Weiss.

Just recently, the Firefighter Cancer Registry Act was passed. The Voluntary Registry of Firefighters collects relevant history and occupational information that can be linked to available cancer registry data in existing state cancer registries. The hope is for it to help improve understanding of why firefighter cancer is occurring at such a high rate, and make it easier to prevent, detect and treat.