"Heartbroken:" Pres. Trump says he'll visit Las Vegas on Wednesday in wake of mass shooting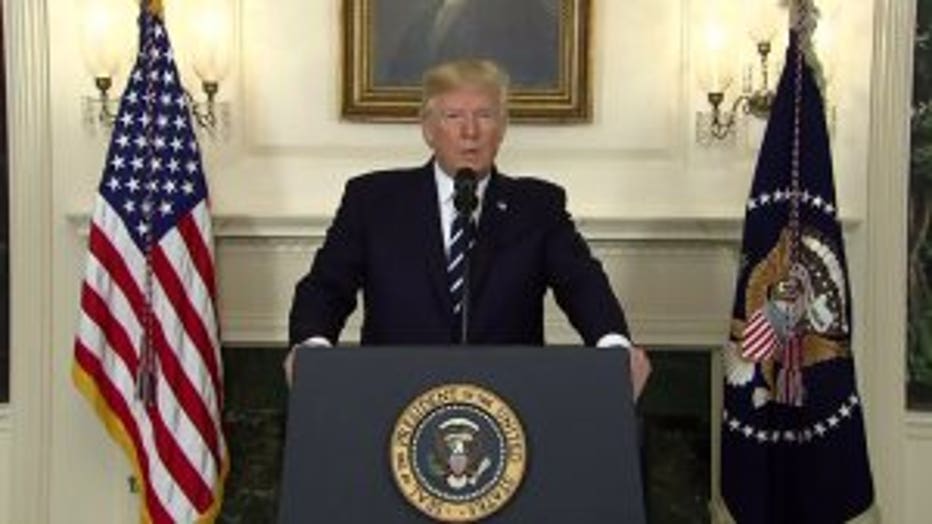 Pres. Trump speaks in wake of mass shooting in Las Vegas


WASHINGTON -- President Donald Trump says he will travel to Las Vegas on Wednesday, October 4th.

The president spoke Monday morning, hours after the shooting at a country music festival late Sunday killed more than 50 people and wounded more than 500. It is the worst mass shooting in modern American history.

Pres. Trump said the nation must stay unified. He said that although he feels "such great anger at the senseless murder of our fellow citizens, it is our love that binds us today and always will."

The president has ordered that flags be flown at half-staff to honor the victims.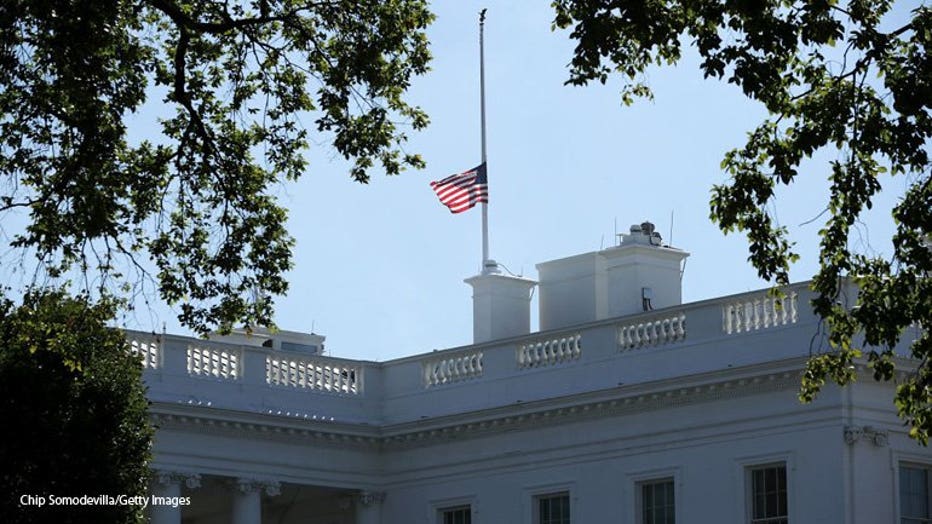 WASHINGTON, DC - OCTOBER 02: The U.S. flag flies at half-staff over the White House October 2, 2017 in Washington, DC. President Donald Trump ordered the flags on all federal buildings to fly at half-staff following the mass shooting that left more t


Pres. Trump issued a proclamation Monday ordering flags be flown at half-staff until sunset October 6th.

The proclamation covers flags at the White House and all public buildings, military posts, naval stations and naval vessels throughout the United States and all territories. It also extends to embassies, military facilities and other sites overseas.

In the proclamation, Pres. Trump says the nation "is heartbroken."

Later Monday, a bell tolled three times as a solemn President Trump paused on the White House South Lawn for a moment of silence to honor the victims of Sunday's mass shooting in Las Vegas.

Flanked by first lady Melania Trump, Vice President Mike Pence and his wife, Karen, Trump walked out onto the lawn for the memorial moment Monday afternoon.

The White House's flag was at half-staff.

Police say Stephen Craig Paddock was on the 32nd floor of the Mandalay Bay casino-hotel tower Sunday night when he fired into the Route 91 Harvest festival. More than 500 people were wounded.




The Senate also observed a moment of silence to honor victims of Sunday's mass shooting in Las Vegas.

Senate Majority Leader Mitch McConnell said "this is a moment of national mourning."

He said the mass shooting is shocking and tragic and devastating for the families of the victims.

McConnell said, "It's hard to even imagine their pain."