"He was our light:" Dozens march for Dontre Hamilton on two-year anniversary of his death


MILWAUKEE -- A day to remember. Dozens marched through Milwaukee to remember Dontre Hamilton on Saturday, April 30th. Hamilton was fatally shot two years ago by a then Milwaukee police officer.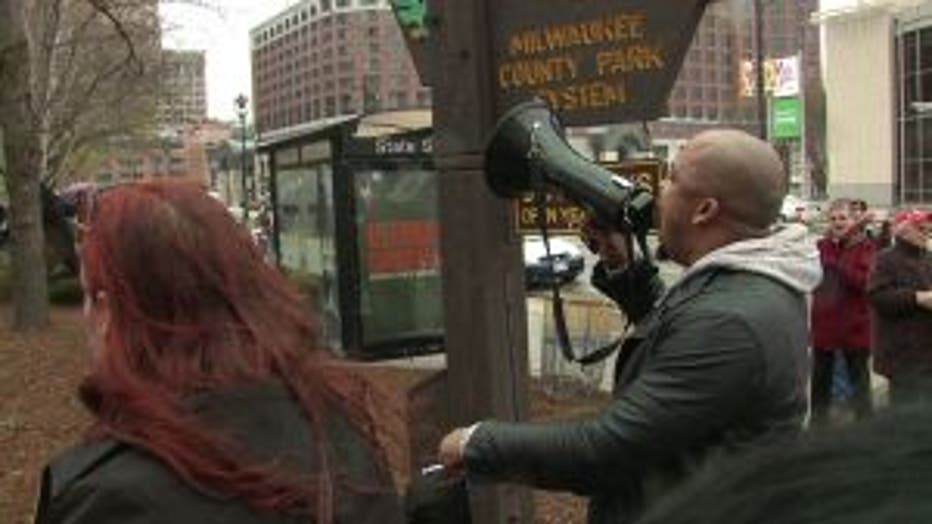 The rain forced Saturday's event to end a few hours early -- but despite the bad weather, people showed support for the Hamilton family on what's being called, "Dontre Day."

"Today we stand for peace and unity," said Demeion Perkins, Dontre Hamilton's brother.

It was a day that began with a march from 27th and Center to downtown Milwaukee, ending in Red Arrow Park.

Demonstrators held a moment of silence to remember what happened two years ago.

31-year-old Dontre Hamilton was shot and killed by former Milwaukee police officer Christopher Manney. Manney lost his job but was never criminally charged.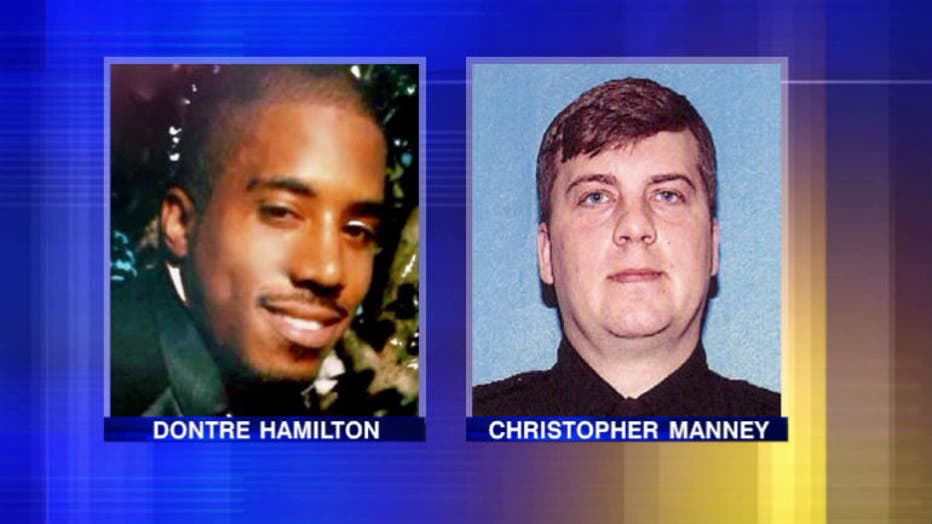 Dontre Hamilton and Christopher Manney


For two years, the Hamilton family has rallied and pushed for changes in the Milwaukee Police Department.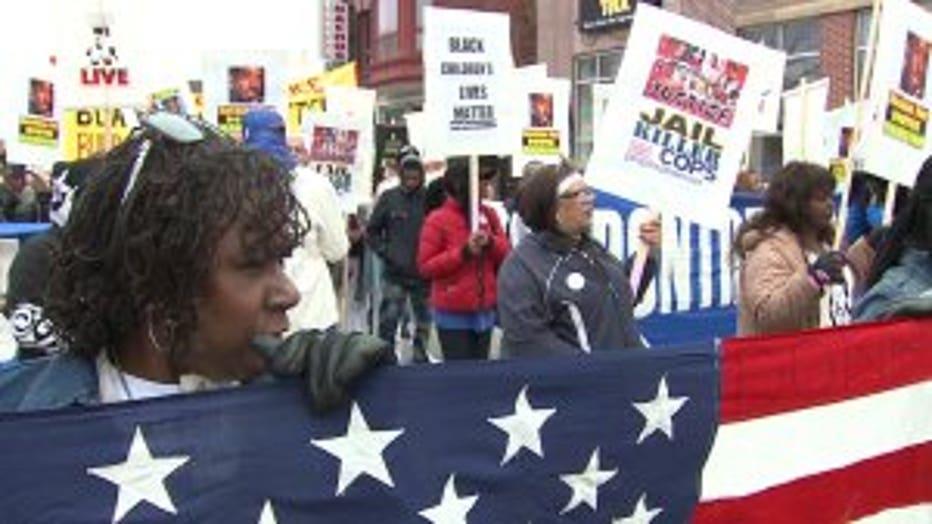 "Providing the police with new ideas and new solutions and training and cultural understanding and making sure the community relationship builds," said Nate Hamilton, Dontre Hamilton's brother.

On Wednesday, the Hamilton family filed a federal lawsuit against the City of Milwaukee and Christopher Manney.

"As far as us being able to get accountability for the family, this is one way for us to do it," said Jonathan Safran, Hamilton family attorney.

Accountability, those during today's march, hope to see as they gathered showing support for a family that vows to never give up.

"He was our light. We allowed that light to shine on this community for change and to come together," said Perkins.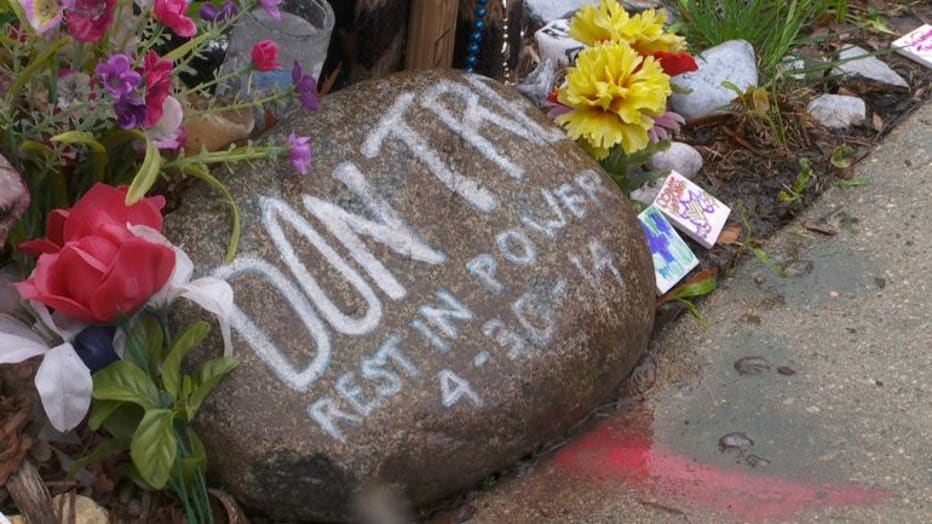 The Hamilton family's attorney says it could take years for any resolution is made in the latest lawsuit.