"He was a great man; the best man:" Wife, children speak out after housing inspector murdered


MILWAUKEE -- Greg "Ziggy" Zyszkiewicz's wife and three children are turning to each other for support as they grieve the tragic loss of their husband and father. 64-year-old Zyszkiewicz, a City of Milwaukee housing inspector, was murdered while on the job, in broad daylight on Wednesday, March 22nd near 23rd and Cherry.

Zyszkiewicz was a DNS employee for 33 years.

He was found shot to death in his vehicle near 23rd and Cherry around 2:00 p.m. Wednesday. He was in the area at the time to conduct a house inspection.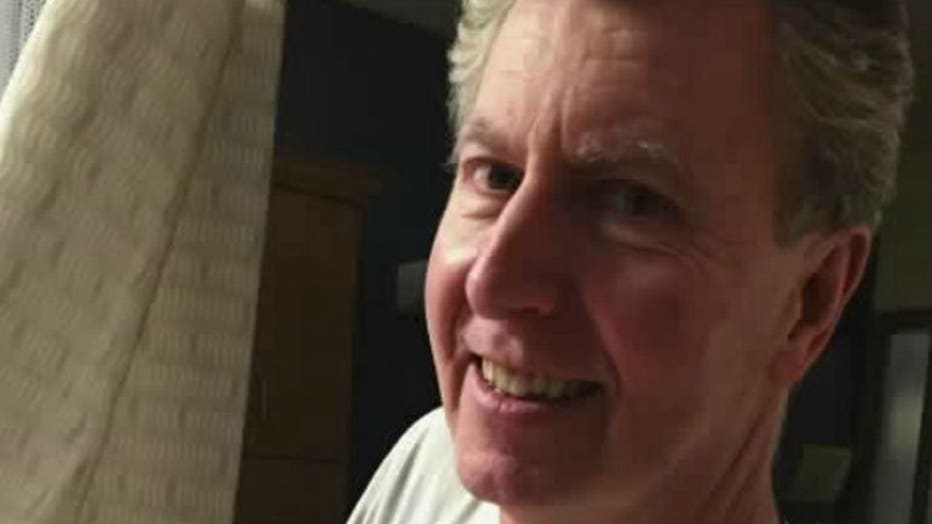 Sources close to the investigation tell FOX6 News five suspects are in custody for questioning in connection with Zyszkiewicz's murder.

Zyszkiewicz was killed by a suspect who had a long-barreled gun, sources say.

Zyszkiewicz leaves behind a wife, three children and five grandchildren, with a sixth on the way.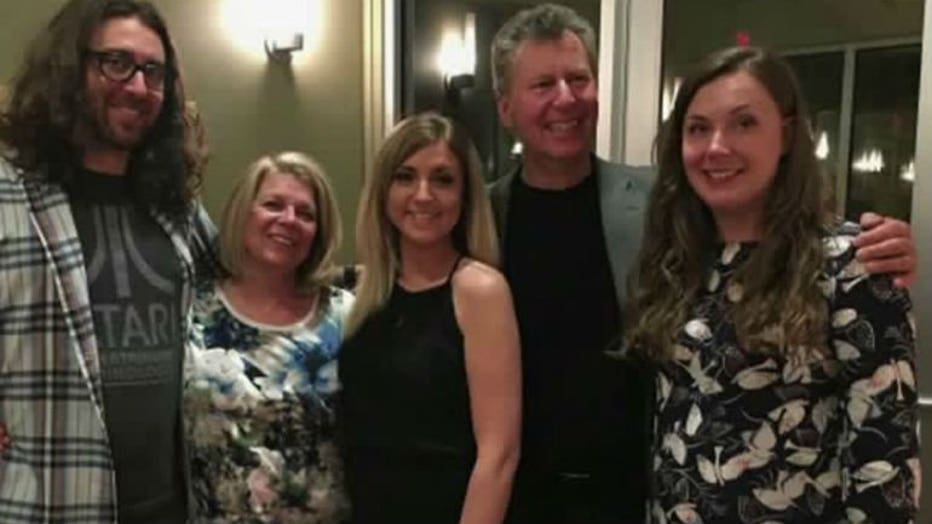 Those who knew him have described him as "Superman" -- always putting others before himself.

"I want someone to pinch me and tell me that my dad is still alive," Zyszkiewicz's daughter, Morgan said Thursday.

"Just feel numb. Very numb," Ola Zyszkiewicz said.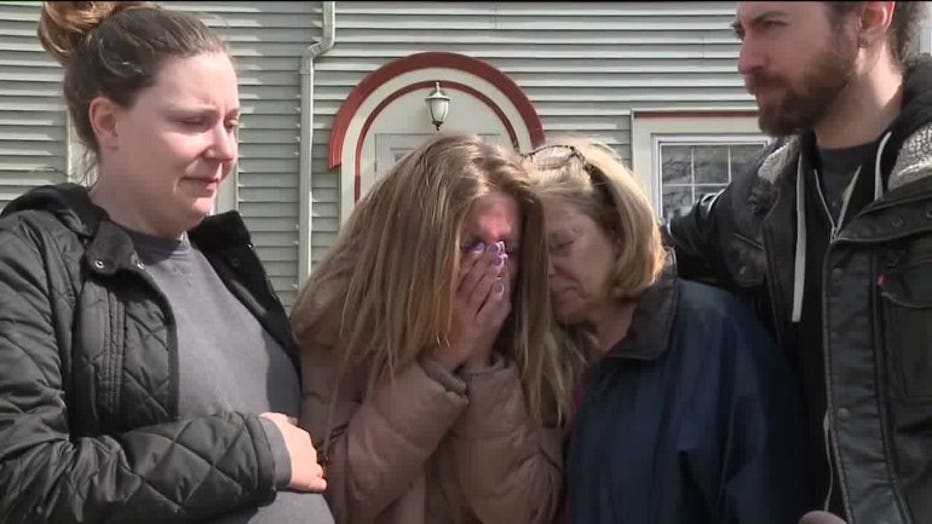 Greg "Ziggy" Zyszkiewicz's family


Zyszkiewicz's wife, Ola and their three children, Bryan, Morgan and Heather said the husband and father personified the word 'selflessness.'

"He woke up at 2 o'clock every morning to do a paper route so we could go on vacations, and then we would torment him and go to Disneyland," Morgan said.

Later in life, Zyszkiewicz embraced his role as a grandfather.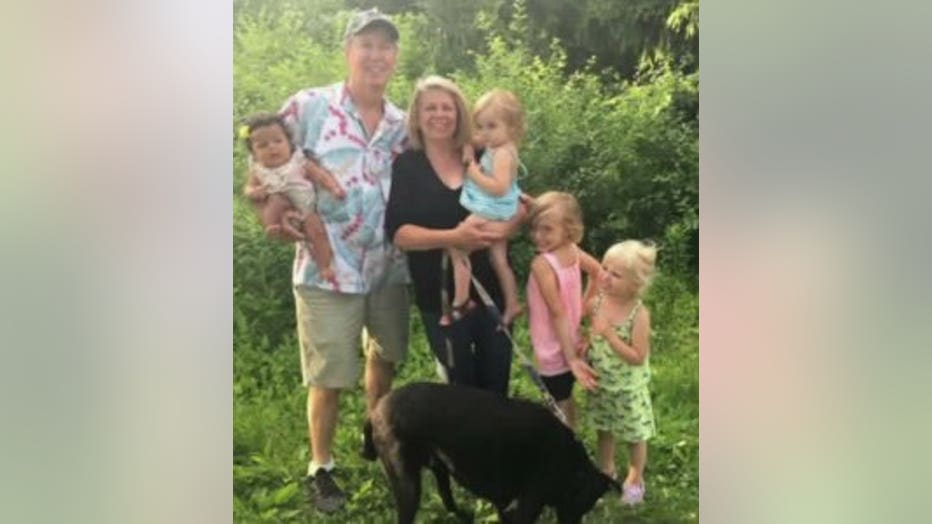 Greg "Ziggy" Zyszkiewicz and family


"And my God did they love him. He had 'Pa Juice' -- a concoction of juices, but the girls just loved it," Heather said.

Zyszkiewicz's wife and daughters said they were aware of the dangers of his job. He wore a bulletproof vest to work, and often visited homes that were the subject of chronic complaints. His family believes he was doing a re-inspection of a home Wednesday afternoon when he was gunned down in his vehicle. While police usually accompany inspectors on initial inspections, the family said that's not typical for re-inspections.

"God do I wish the police would go on re-inspections, and maybe this will change something. He was a good man. He was a great man. He was the best man," Heather said.

Zyszkiewicz's family said he was a runner, and they will honor him by running a half-marathon themselves at Disney World in January 2018.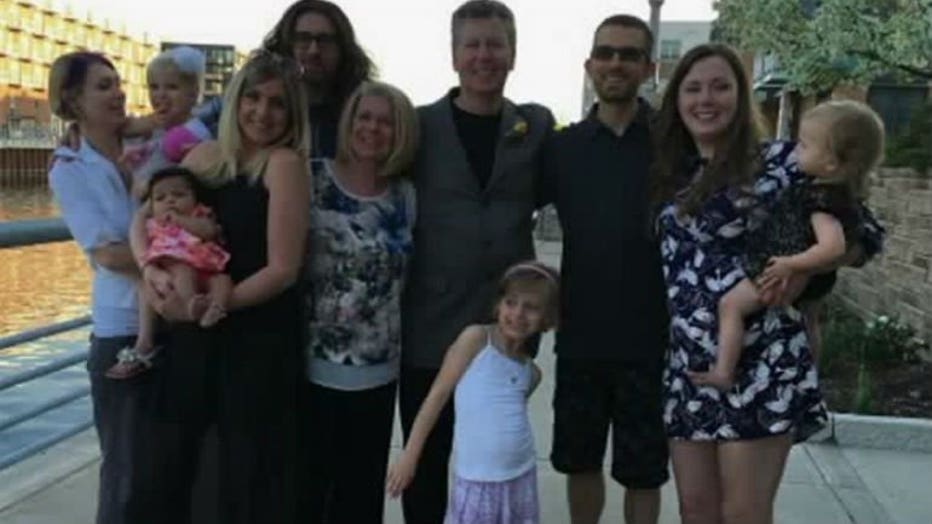 Greg "Ziggy" Zyszkiewicz and family


Meanwhile, a fund has been established at US Bank in Zyszkiewicz's honor. Donations can be made at any US Bank location to the "Ola Zyszkiewicz Donation Account."

Below are the statements of several Common Council members on the loss of Zyszkiewicz:

Ald. Jose Perez (12th District)

"I join my Common Council colleagues, thousands of city employees and residents throughout Milwaukee in mourning Greg "Ziggy" Zyszkiewicz, a dedicated employee of the Department of Neighborhood Services who was shot and killed while on the job yesterday. All of our thoughts and prayers are with his family in this terrible time.

"If anyone has information about this crime that will help bring the shooter to justice, I would urge them to reach out immediately to the Milwaukee Police Department.

"I got to know Ziggy through the special enforcement division of the Department of Neighborhood Services. He accompanied me on a number of neighborhood walks throughout my district, offering his expertise and helping with enforcement issues.

"But you really get to know a guy personally when you walk and talk for hours, and I know that above all else, Ziggy was a good man who loved his family, and he was a dedicated civil servant who loved his job. He really cared about the City of Milwaukee and its residents, and he devoted his career to making this a better city for everyone. He will be deeply missed."

Ald. Russell Stamper II (15th District)

"The senseless shooting death yesterday of a City of Milwaukee Department of Neighborhood Services employee while working in the 15th District near N. 23rd and W. Cherry Streets is sickening and shocking.  My heart is heavy, and my prayers and my thoughts are with the worker's loved ones at this time.

"The City of Milwaukee is blessed to have a dedicated family of employees who work hard to keep our neighborhoods and our citizens safe, to keep our streets and blocks clean, to make sure our systems and our city codes are followed, and to make our city better each and every day. Our employees are dedicated and committed, and they do their work with a sense of pride and positivity. When one of them is taken from us suddenly and tragically, the pain and grief is deeply felt by all members of our city family.

"I ask all citizens and neighbors to join together to pray for our fallen city worker, to support his family and loved ones, and to offer support and encouragement to all city workers during this difficult time."

Ald. Bob Donovan (8th District)

"A good man and a dedicated city worker – Greg "Ziggy" Zyszkiewicz – was taken from us in a sudden and senseless manner yesterday while carrying out his duties for the Department of Neighborhood Services. My thoughts and prayers are with his family at this difficult moment.

"Milwaukee is lucky to have so many talented and dedicated city workers who love this city and who work hard and move the ball forward each and every day. I feel lucky to have been able to work with Ziggy directly on several occasions in my district, and he accompanied me on several neighborhood walks where we met and talked with neighbors about concerns and options for making neighborhoods better.  He was a respected and thoughtful man, and Ziggy's contributions and talents will be missed by everyone in the city family.

"It makes me angry and it is incredibly sad when one of our city's worst decides to take one of our best, and for no apparent reason other than because Ziggy was doing his job, and was there because of a work assignment. I am asking anyone who knows anything about his murder to contact Milwaukee police immediately.

"In the meantime, we will grieve Ziggy's loss together and will honor his memory."

Ald. Terry Witkowski (13th District)




"My heart goes out to the family and friends of Greg "Ziggy" Zyszkiewicz, a City of Milwaukee building inspector who was shot in the course of performing his duties yesterday.




"As someone who's been part of this city's government for 45 years, I know that the pain and grief of Greg's murder is being felt across all city departments by fellow city staff members. I share in that pain, but it is nothing compared to what Greg's loved ones must be feeling right now. His loss is a terrible tragedy for them, and for the community at large.




"If you ask his friends and colleagues in the Department of Neighborhood Services, they will tell you that Greg's love for his job was surpassed only by his dedication to it. Greg's sort of attitude and work ethic represent the best that our City of Milwaukee family has to offer to our citizens.




"As civil servants, thousands of city employees like Greg strive to serve the best interests and well-being of every citizen of Milwaukee. An attack on one of our city employees is an attack on the general welfare of the city.




"I would urge anyone who has information about this cowardly crime to contact police immediately so that we can pursue justice for Greg and his family."




Ald. Jim Bohl (5th District)

"With the news that a Department of Neighborhood services inspector was killed yesterday in the line of duty, I join other city leaders and residents in sending my condolences to the family, friends and DNS colleagues of Greg Zyszkiewicz. Our thoughts and prayers are with you in this difficult time, and we will work together to ensure that justice is done in this heinous crime.

Our city employees work hard every day to make this city a better place to live. Mr. Zyszkiewicz dedicated his career to that goal, and his loss is an unjust and horrific tragedy."

Ald. Tony Zielinski (14th District)

"The senseless murder Wednesday afternoon of City of Milwaukee Department of Neighborhood Services inspector Greg "Ziggy" Zyszkiewicz hits very close to me, because he resided in my district – the 14th Aldermanic District. My sincere condolences go to his family, and I ask anyone who wishes to offer support to the family to make a donation to the OLA D ZYSZKIEWICZ DONATION ACCOUNT (checks should be made out to that title). Donations can be made at any US Bank location.

"The loss of Mr. Zyszkiewicz is a tragedy to my district, to the City of Milwaukee family, and especially to everyone who worked with him and knew him. He was a very highly regarded and dedicated city worker who loved his job and wanted to keep working even though he was eligible to retire.

"For me, the sad irony of this murder cannot be understated: City workers like Mr. Zyszkiewicz are dedicated to making sure families and children, people young and old, are kept safe from harm, and that their quality of life is enhanced. He was doing a job to help people in that neighborhood on Wednesday (and wherever else in the city he worked), and that is just one of the tragic ironies about his death."

State Rep. Leon Young

"Most regrettably, the life of this individual was tragically cut short while simply doing his job. I find it appalling and tragic that a person cannot go to work as a public servant and be safe from a heinous attack such as this."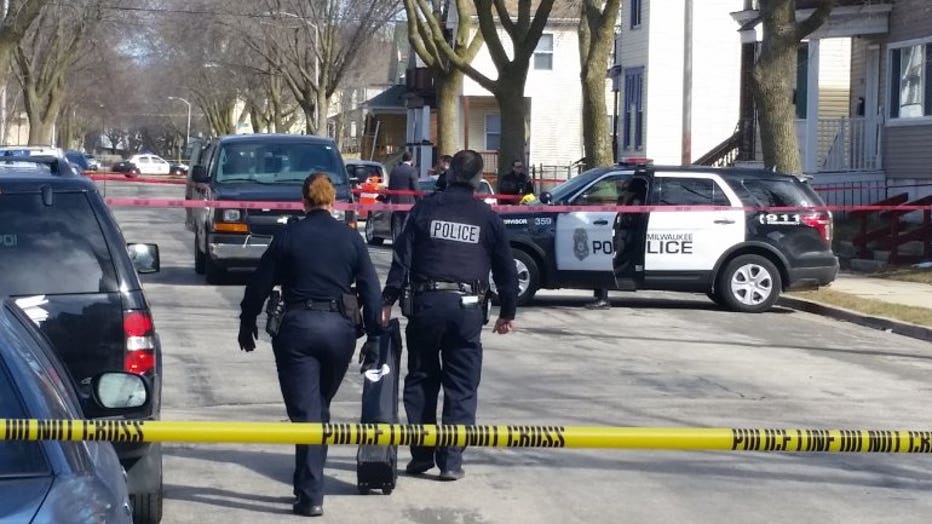 Homicide at 23rd and Cherry