"He saw the clients as dollar signs:" Treatment clinic owner accused of fraud has close ties to new clinic
Update (November 21, 2017) - After our initial report was published, the Wisconsin Department of Health Services contacted FOX 6 News to dispute one of the assertions made by the United States in its lawsuit against Acacia Mental Health and Abe Freund. In its complaint, the USA writes that Acacia's Medicaid reimbursements amounted to "99% of all Medicaid reimbursement provided to mental health and substance abuse providers in the State of Wisconsin."

In a November 21 email to FOX 6 news, a DHS spokesperson writes the following:

"When considering Medicaid budget service lines clearly related to mental health, total Medicaid spend for mental health services would total about $136.5 million in FY 14.  This does not include HMO spend on mental health, mental health related prescription drugs, and mental health services in general hospitals, which would drive the total number much higher.   Acacia's 2014 reimbursement for the specific billing code that we believe the criminal complaint is referring to in that particular paragraph is $796,827 (FY 14).  Dividing that by $136.5 million equals 0.58% (that is, less than 1% of MA mental health expenditures)."

--Julie Lund, Communications Director, Wisconsin Department of Health Services

MILWAUKEE— A local drug treatment clinic accused of defrauding Medicaid out of millions of dollars closes its doors just before a new one opens in its place.

FOX6 Investigators finds the two clinics may have more in common than just their location.

Both the state and federal government are suing Acacia Mental Health for exploiting the nation's opioid crisis by filing millions of dollars in false claims related to addiction treatment. Acacia closed its doors in June, but a new clinic opened a few days later. Our investigation finds the owners of the two clinics are practically neighbors, more than 800 miles from Milwaukee.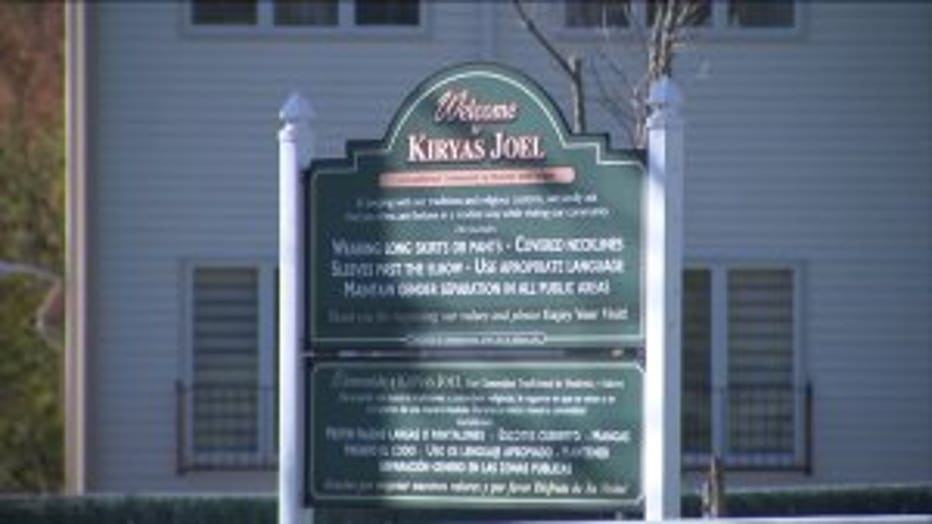 Kiryas Joel is a small, Orthodox Jewish enclave about 50 miles northwest of New York City. It is also home to the owners of Acacia Mental Health and its replacement, Achievement Associates.


Two hours north of New York City is the Village of Kiryas Joel. It's an enclave of Orthodox Jews that census figures list as America's poorest community. Half of the residents receive food stamps, one-third get medicaid benefits.  More than two-thirds of the people here live below the poverty line, but odds are pretty good that Abe Freund is not one of them.

Freund lives in Kiryas Joel, and drives an SUV with New York plates. In 2009, he bought a drug treatment clinic more than 800 miles from his home -- Acacia Mental Health on Milwaukee's north side.

"He saw the clients as dollar signs," said a former Acacia therapist who asked not to be identified.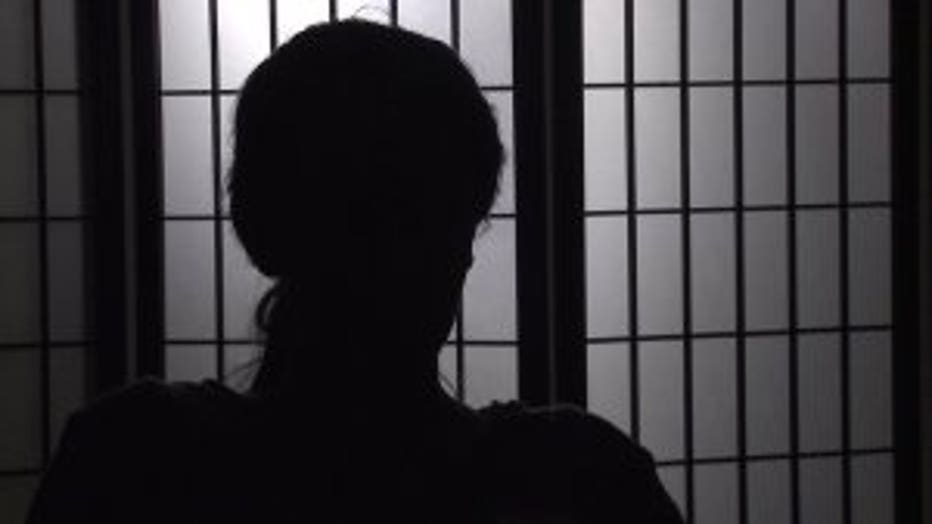 This former Acacia therapist says the owner, Abe Freund, "took advantage" of drug addicts.


"He saw an opportunity here in Milwaukee," she said.

She says the clinic at 53rd and Fond Du Lac primarily treated low-income drug addicts hooked on heroin and painkillers.

"They're being taken advantage of," she said.

In a federal lawsuit filed last December, the government accuses Freund of unjustly enriching himself by filing millions of dollars in false claims to medicaid.

Among other things, the suit says, Freund required that every patient be drug tested every time they came to the clinic whether or not it was medically necessary.

"People are coming in three times a week and were getting tested three times a week at some points," a former therapist said.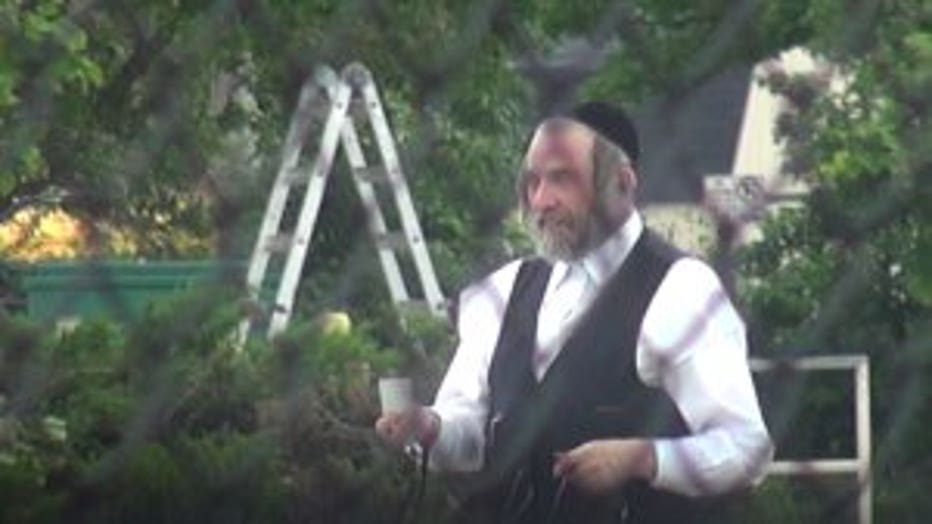 Freund was in Milwaukee in June as Acacia transitioned to Achievement Associates.


To maximize profits, the suit says Freund opened his own urine testing lab in the same building.

From 2011 to 2014, the clinic's reimbursement for those tests ballooned from$179,191 to nearly $2,959,545 a year.

"Profiting from their suffering, essentially," she said.

The clinic is also accused of billing medicaid another half-million dollars for telemedicine services, so patients in Milwaukee could be seen by doctors in Israel.  Even thought Medicaid prohibits payments to providers outside the United States.

All told, the government says Acacia hauled in more than $7.3-million from Medicaid in four years, accounting for 99% of all Medicaid payments in Wisconsin to mental health and substance abuse providers during that period.

Both Freund and Acacia deny the government's claims, but in May, the state suspended the clinic's Medicaid payments.  On June 23rd, Acacia closed its doors.

Three days later, the state approved a new clinic in the same place -- Achievment Associates.

"Literally, they just posted a new banner on the building," the former Acacia therapist said.

Achievement Associates has not been accused of any wrongdoing.  Our investigation finds the man accused of defrauding Medicaid has close ties to the new clinic.

According to state records, a Mequon doctor named Neena Florsheim applied in June to open Achievement Associates on Fond Du Lac.  She declined repeated requests for an on camera interview.

The same day the state approved the new clinic, we spotted Florsheim meeting with Freund in the parking lot.  She hands Freund a pink bag.  He pulls out a black book.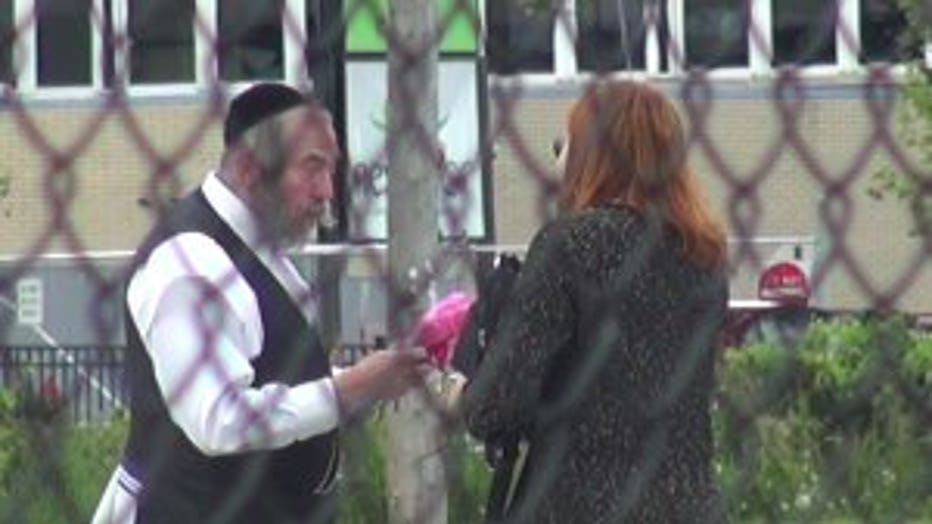 Freund meets with Dr. Neena Florsheim in the parking lot outside the clinic in June. She hands him a "rare book" she bought on the streets of Jerusalem to give him as a gift.


At first, Florsheim told us the bag had some old takeout food inside that Freund had offered to throw out.

When we showed her the images we caught on hidden camera, she changed her story, saying it was a rare book she bought on the streets of Jerusalem to give Freund as a gift. It's hardly the only connection we found between Freund and Achievement Associates.

"They have the same therapists, the same receptionist, same girls working in the lab," the former Acacia worker said.

Health department records show five clinicians, one lab worker and a receptionist who worked for Acacia stayed on with Achievement Associates.  Nine months before Acacia closed its doors, Freund registered a business called Achievement Associates Group, though it's not clear why. Seven months after that, Netanel Friedman registered Achievement Associates Center, which currently owns the clinic.

And, according to public records, both Freund and Friedman live on the same street, just blocks apart, in Kiryas Joel.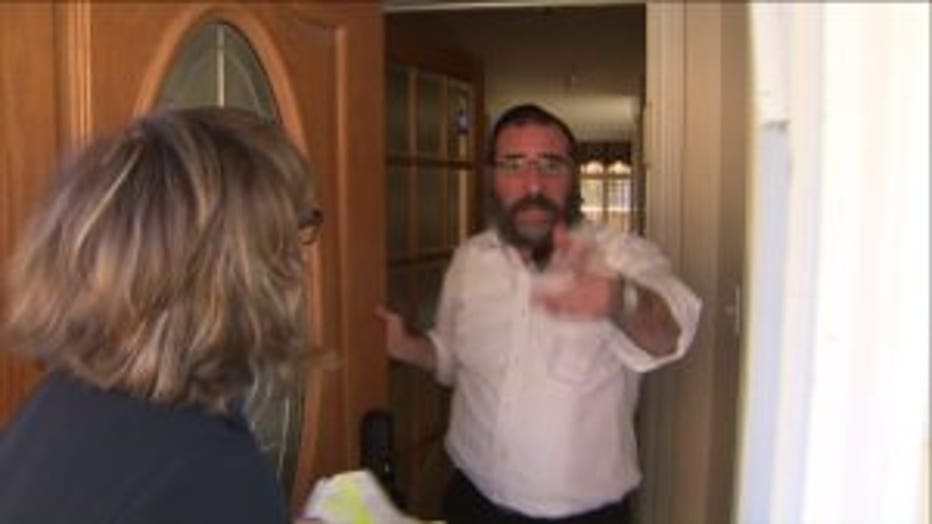 Mary Murphy, of PIX 11 News in New York pays a visit to Freund's home in Kiryas Joel. A man inside the home, who did not identify himself, ordered her to leave.


"What are you doing? Shut it off! Shut if off!"

When our sister station, PIX 11 went looking for Abe Freund at his New York town home another man quickly shooed them away.

"Did you open this door?" the man asks.
"I did not sir, I would never do that," Murphy replies.

At Friedman's condominium just down the road, someone buzzes Murphy into the stairwell.

"I was told Mr. Friedman would be here," Murphy asks, as a young woman with children by her side closes the door.

Elsewhere in Kiryas Joel, an 11-bedroom, 9-bath house is home to Isaac Freund.

"I'm looking for Isaac Freund. My name is Mary Murphy, I'm with PIX 11," Murphy said.
"No cameras !" the woman behind the door replies.

Isaac Freund is Abe Freund's son. He is also the president of Care Tox Labs, a new medical testing facility located in the same building as Achievement Associates.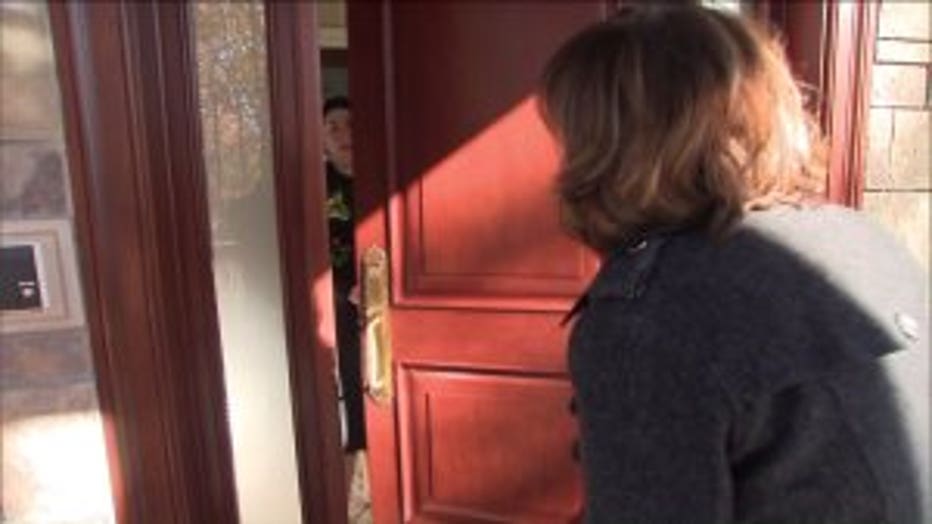 Murphy attempts to located Isaac Freund, Abe's son. He owns a human specimen testing lab that opened in July 2017 inside the same building as Achievement Associates.


In an August 21st email provided to FOX6 Investigators, Dr. Florsheim informs the principals of Achievement Associates that she is stepping down as clinic director.  The email is sent to Isaac Freund, Netanel Friedman and the clinic's law firm.

The domain name for Isaac's email is telepsych.net.

Telepsych is a New York corporation owned by none other than Abe Freund.

In other words, the very man accused of bilking Wisconsin  Medicaid for millions of dollars is closely connected to the clinic approved by the state to replace him.

"I don't see how the state could have approved them and not see what is going on," the former Acacia worker said. She now works as a drug counselor in another Milwaukee clinic.

"At the end of the day these people are being taken advantage of and the taxpayers are paying for it," she said.

She believes addiction patients should not be used as tools to bilk the government for personal gain. And anytime she can advocated for patients, she'll do it--in a New York minute.

It's important to point out that the allegations in the lawsuit against Acacia and Abe Freund do not apply in any way to Dr. Neena Florsheim, who says her relationship with Freund did not begin until after the fraud had taken place.

In an email to FOX6 News, the Milwaukee public relations firm Mueller Communications stresses that Florsheim is heavily involved in philanthropic and volunteer efforts in the community. And that, while she was engaged with Acacia during the transition between clinics, it was only to ensure continuity of care for patients. The firm points out that any fraud Abe Freund is accused of committing occurred before their relationship began.

Click here to read the entire email exchange.

Abe Freund did not return my phone calls. His attorney did not respond to a message left this week.

The lawsuit against Freund and Acacia is still progressing in federal court. It focuses on billing issues, but does not address issues related to quality of care.

The Wisconsin Department of Health Services declined an interview, writing "There is ongoing litigation with this provider." DHS says it does not comment on pending litigation.