'He pressed on the gas:' 1 hurt when school bus driver crashed into West Allis garage



WEST ALLIS -- One person was hurt and children shaken when a school bus crashed into a garage near 62nd Street and Lapham Street in West Allis around 3:30 p.m. on Tuesday, Jan. 7.

"He pressed on the gas," said Samantha Kullas, witness. "Definitely veered off."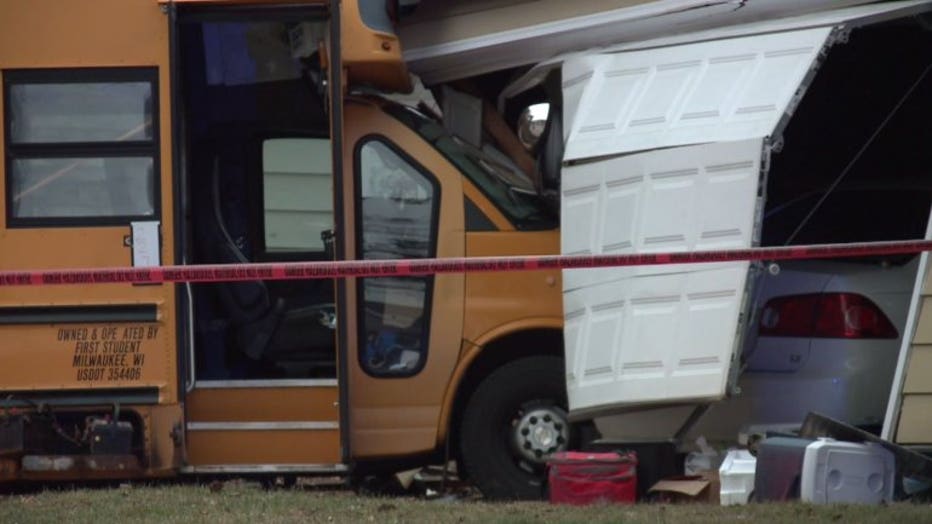 School bus crashes into garage near 62nd and Lapham, West Allis


The school bus ended up wedged in Ben Burki's garage after a West Allis-West Milwaukee School District spokesman said the First Student bus "picked up six students and one staff member at Horace Mann Elementary School and was involved in an accident in front of the school." The spokesman said the bus struck multiple vehicles, "including one of the cabs that transports four of our students."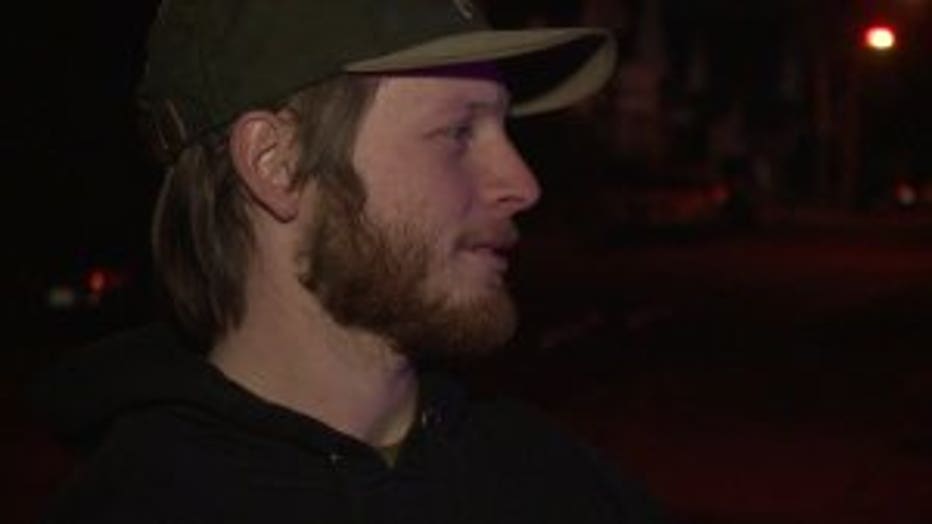 "The school bus driver, apparently, they say he claims the accelerator was stuck, but police will be investigating that," said Burki. "I just kind of came home and there was a school bus in the side of my garage."

Officials said at least five children were on board.

"I called 911 right away," said Kullas. "I got my children in the school because I didn't want them to see any more."

West Allis police said an adult pedestrian was also struck -- suffering injuries that weren't life-threatening.

"She was putting her kid into the car, in the back seat, and that's when he hit her," said Kullas. "She got dragged a little bit."

All of the students on the bus and in the cab were examined by paramedics -- nobody required treatment at a hospital, the school district spokesman said. They were released to their parents or guardians.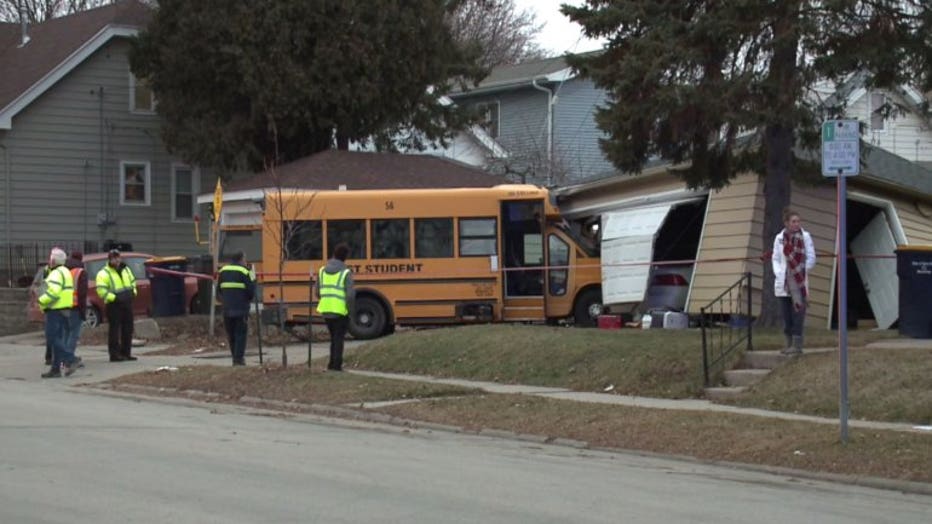 School bus crashes into garage near 62nd and Lapham, West Allis


Police said it did not appear alcohol or drugs were factors in the crash.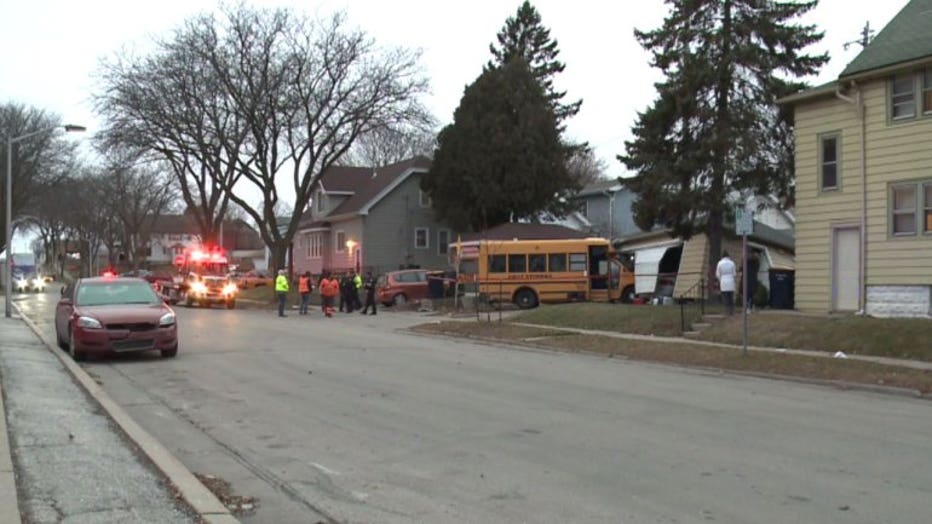 School bus crashes into garage near 62nd and Lapham, West Allis


While Burki reflected on meaningful items in his garage, he said he was "just glad the kids were OK."

"My 1992 Nissan D21 hard body was in there, which actually means a lot to me," said Burki. "I hope it is OK. It`s going to take some time to figure that out."

FOX6 News reached out to the bus company regarding this crash but did not immediately hear back.