"He does so much:" Wife surprises Army husband with PACKERS tickets upon return from deployment


ARLINGTON, Texas -- Many Green Bay Packers fans made the trip to Texas to cheer on the Packers during their divisional round playoff matchup vs. the Dallas Cowboys Sunday, January 15th. Army Sgt. Justin Lindstrom's wife gets the "Best Wife Award" for SURPRISING her husband with tickets to the game upon his return from deployment.

Fans wearing green and gold and Dallas Cowboys' blue flocked to Arlington this weekend from all over the country and the world.

But you`d be hard-pressed to find anyone who came from as far away as Sgt. Lindstrom.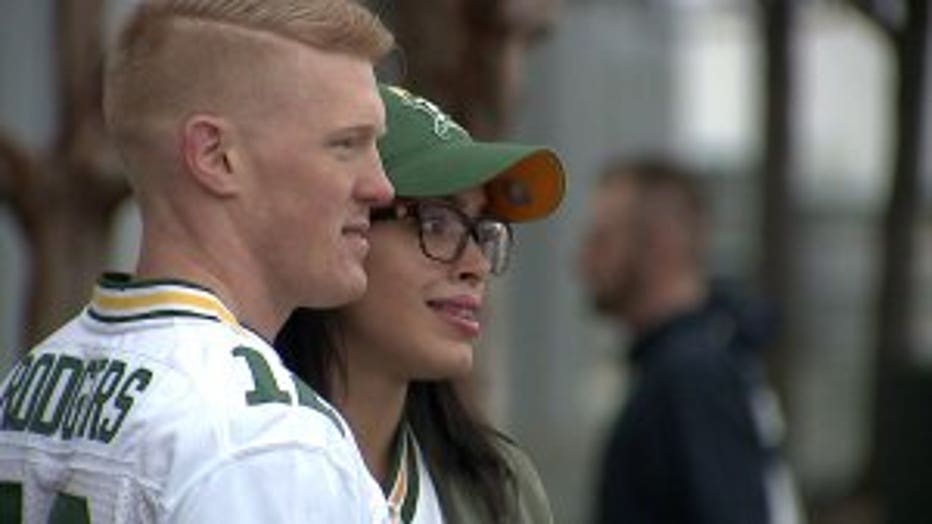 Sgt. Justin Lindstrom and wife Rhiana Lindstrom


"My trip went from Kuwait to Turkey. Got stuck there for a little while. From Turkey to Germany. Stuck there for a little while. And then from Germany to Baltimore," Sgt. Lindstrom said.

Lindstrom and his wife, Rhiana are both Milwaukee natives. Sgt. Lindstrom joined the Army in 2011 and is based out of Fort Hood in Killeen, Texas. Lindstrom has done two tours of duty in Afghanistan, and brought his Packers fandom with him to wherever he was stationed.

"If the games are being played, great. I`m all for it. I get up at, you know, 1:00 in the morning and watch the games for four hours," Lindstrom said.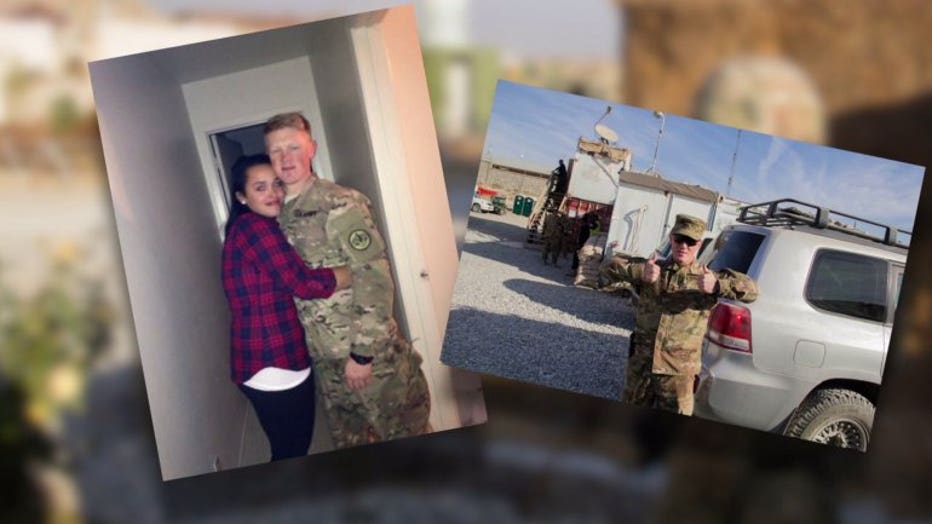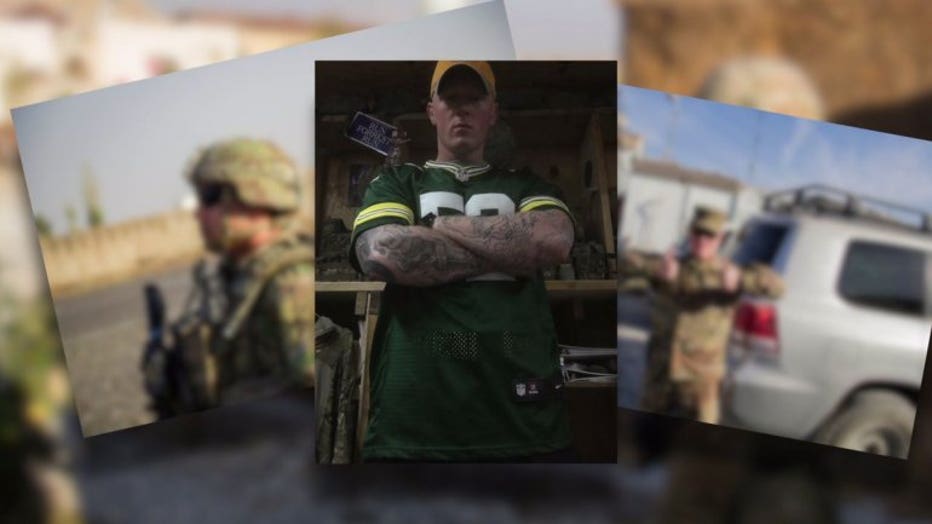 Lindstrom just got back from his most recent tour late on Wednesday night, January 11th and surprised their kids at school the following day.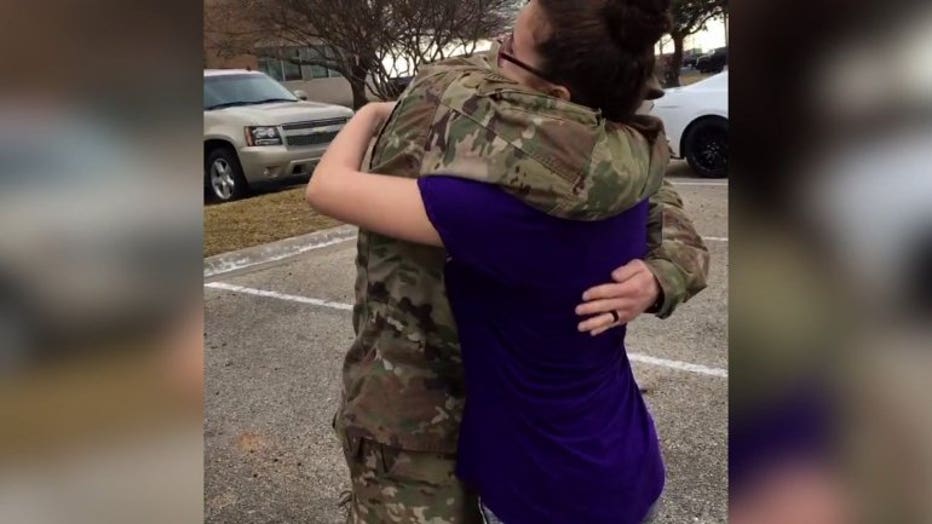 Army Sgt. Justin Lindstrom and wife Rhiana Lindstrom


But that wasn't the only surprise!

Rhiana had something in store for her husband.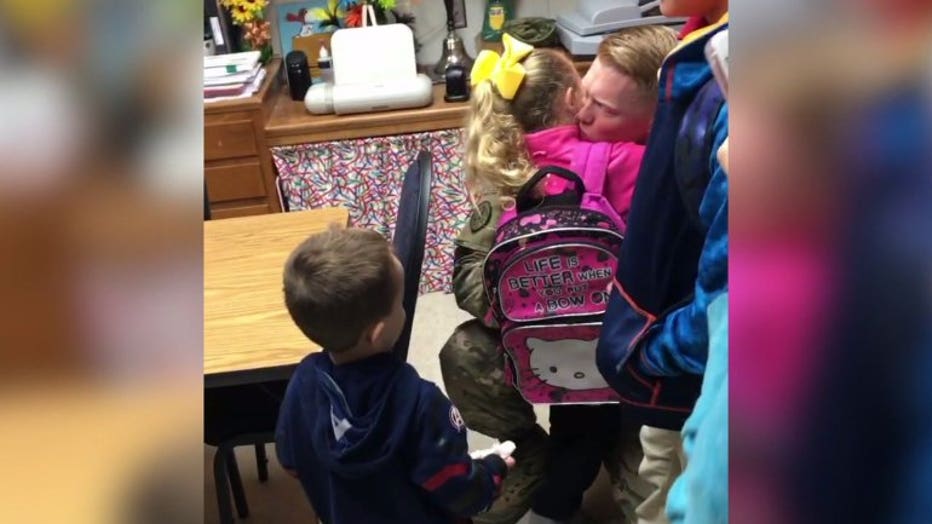 "We told him that he had late Christmas presents to open, so he opened a few of those, and I saved that one for last," Rhiana Lindstrom said.

"She`s like, 'Yeah, I got you tickets.' I`m like, 'How did you get tickets? It`s a playoff game. No way!'" Sgt. Lindstrom said.

And so on Sunday, the couple shared a homecoming celebration like none other, attending their first-ever NFL game, with their Packers in the playoffs.




"He does so much for me and the kids, so I thought he deserved something," Rhiana Lindstrom said.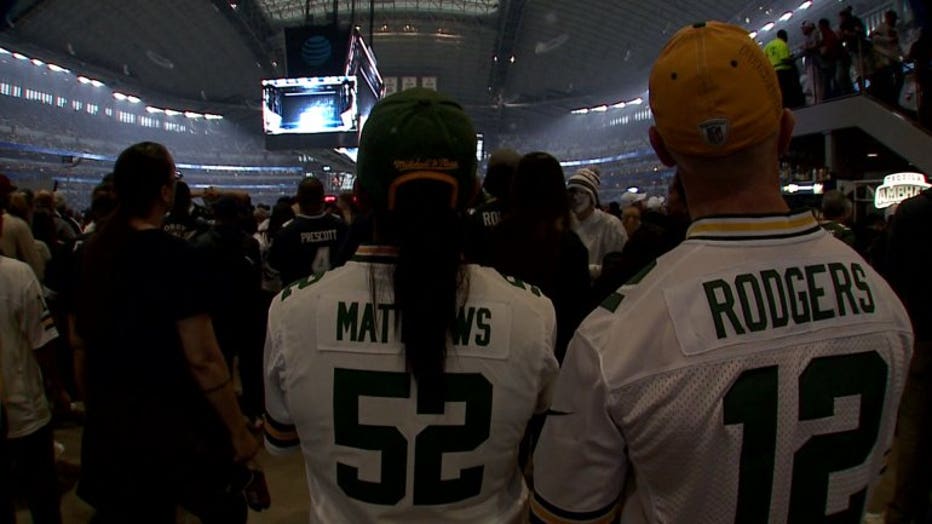 You could call it a once-in-a-lifetime opportunity for Justin and Rhiana Lindstrom -- but it might not be. Super Bowl 51 is in Houston, and if the Packers beat the Falcons, the Lindstroms hope to be there on February 5th!

Justin and Rhiana Lindstrom have a bright future too. He hopes to get into CID -- the U.S. Army`s Criminal Investigation Command.