Harley riders fill Hal's Harley-Davidson in New Berlin during annual "Rally"


MILWAUKEE (WITI) -- A rumble in Milwaukee this holiday weekend as Harley-Davidson motorcycle riders from across the country rolled into the city for the 2014 "Milwaukee Rally." Hal's Harley-Davidson in New Berlin played host to several events on Saturday, August 30th -- day three of the rally.

"This is the week that we work for," Hal's Harley-Davidson Marketing & Events Manager Carrie Schmidt said.

It was just last year that Harley riders came to Milwaukee en masse for the 110th anniversary celebration, and this holiday weekend, many of them are back for the 14th annual Milwaukee Rally.

"We don`t have quite as many out-of-towners on non-anniversary years, but they still come and they take their vacations and relax all weekend and just have fun," Schmidt said.

Hal's Harley-Davidson is using the Milwaukee Rally to show off some of Harley's new bikes for 2015 -- including the Road Glide.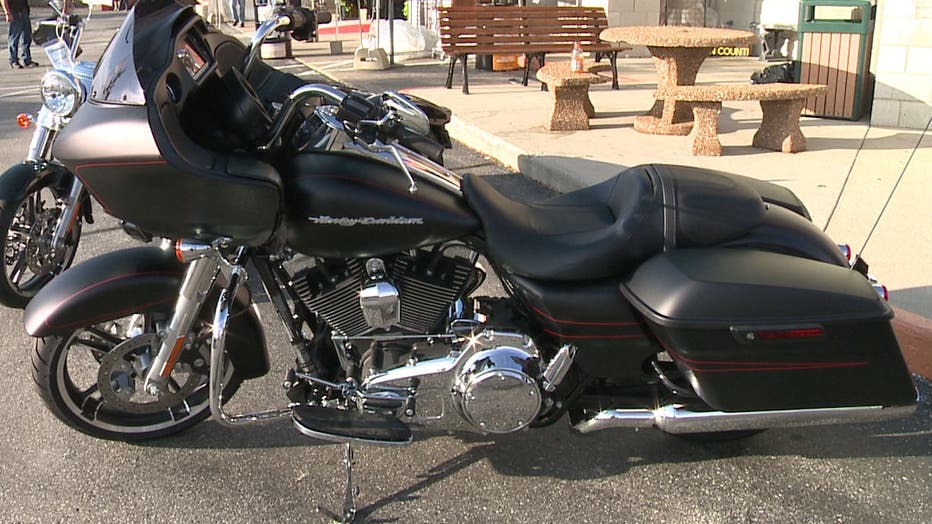 Harley-Davidson Road Glide


"It's a bike for all riders. A lot of riders love this bike because it handles really great on the highway. This finish is known as the 'denim finish.' It's getting more and more popular," HB -- Hal's Harley-Davidson's General Manager said.

For those looking for adventure, the Ives Brothers were on hand -- inside the "Wall of Death," where they were defying gravity.  The Ives Brothers have been performing the Wall of Death, Globe of Death, and MX Jumping at nearly every bike rally there is.

"It`s definitely a lot of fun. It does put a toll on your body because we pull so many g-forces when we`re going around, but at the same time, you`re having so much fun you don`t think about that -- so it`s definitely a blast and we love doing it," Cody Ives said.

Over 40 vendors were on hand at Hal's, including some featuring custom bikes and audio systems, and even American mini cycles -- gas-powered bikes for little ones.

"It's pretty much appreciation for the year, and the riders," HB said.

The Milwaukee Rally runs through Labor Day.

CLICK HERE for much more information on Rally events.