H-D parade spectators look on in awe: 'I don't know anything else that brings this many people together'


MILWAUKEE -- Harley-Davidson's 115th anniversary celebration ended Sunday, Sept. 2 with a parade through Milwaukee. Thousands of bikers were staged at Miller Park, before traveling down Wisconsin Avenue. They were supposed to end at Veterans Park, but heavy rain made for a muddy mess, and the park was closed, with limited access for H-D riders. They were instead invited to either continue on to various dealership parties, or roll into the Summerfest grounds, where the Big Gig BBQ was taking place.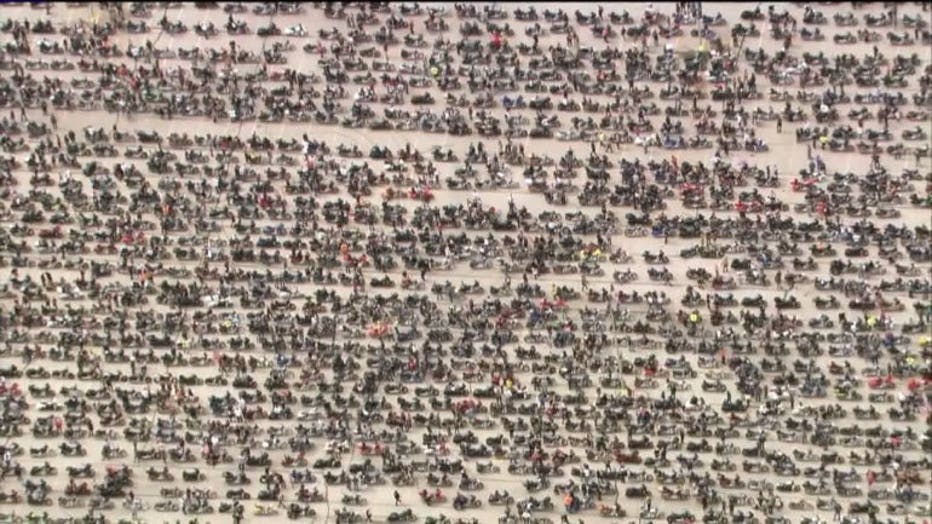 Sunday's parade marked the culmination of the week-long celebration 115 years in the making. It was thrilling for riders and spectators alike.




The sea of motorcycles formed an impressive aerial visual as, on the ground, around 6,5000 bikes peeled out of Miller Park row by row to travel the parade route.

"This loud noise, that's what I really like," said Paul Eisenhauer.

The parade featured at least one motorcyclist from all 50 states, including international bikers -- and spectators.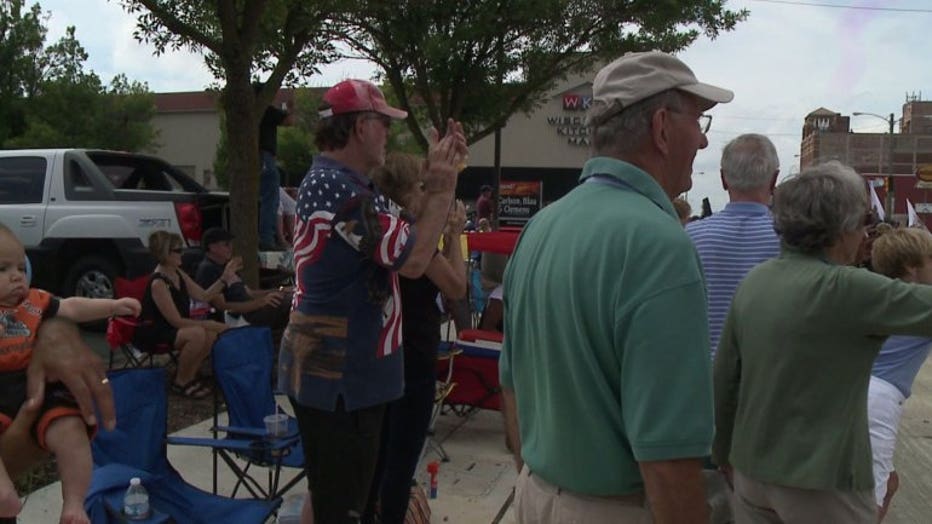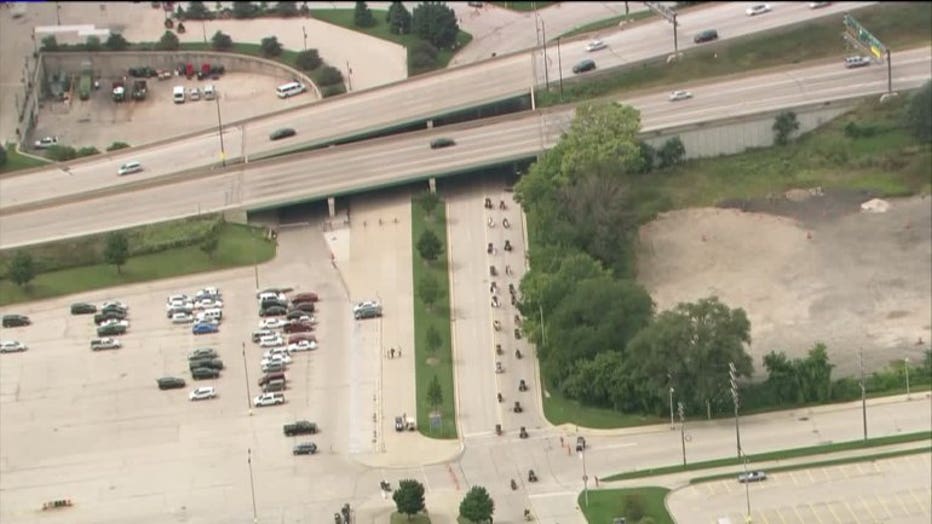 "France! It's incredible. Amazing. It's big," said Christian Chopin.

"From Franklin, Wisconsin," said Joanne Lamb.

The parade featured custom bikes, new bikes and antique bikes -- with fans of all ages looking on in awe.

"Quite a gathering!" said Lamb.

"I wanted to bring my kids out here to let them see everything up close and personal," said Jessica Kowalefeski.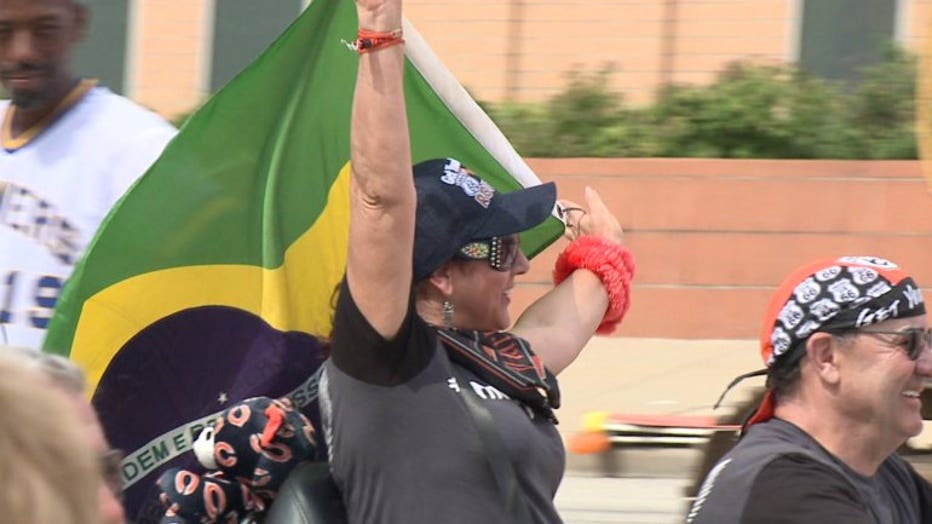 Among the spectators, camaraderie was built over the love of the bikes.

"I don't know anything else that brings this many people together," said Eisenhauer.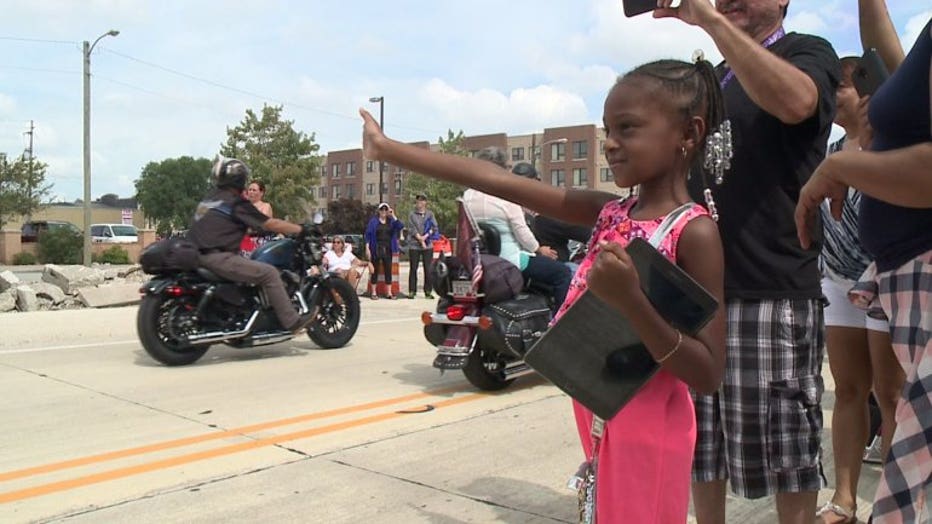 "We gather together and come as one to this parade," said Glendora Cunningham.

As the thousands of riders make their way through H-D's founding city, they exuded pride as this epic cruise made history.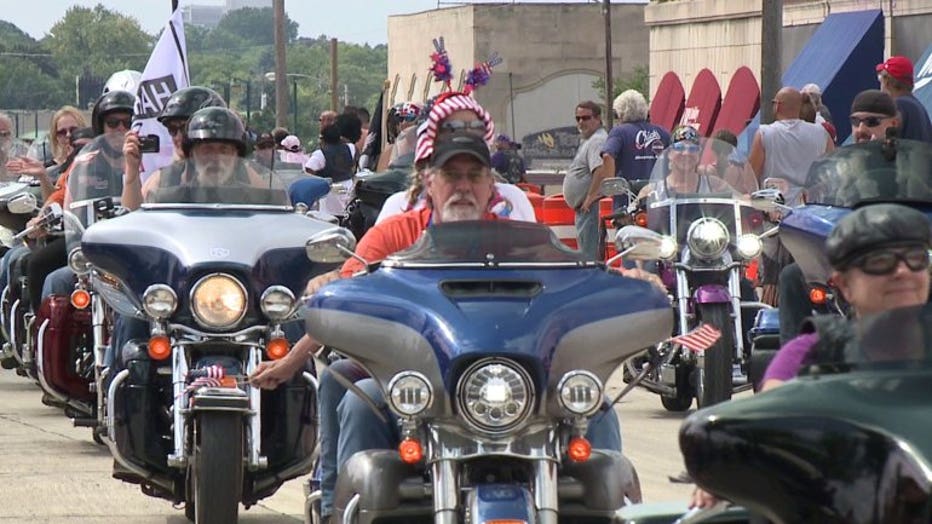 "It's a great way to end summer for sure!" said Kowalefeski.

The ride ended along the lakefront, as the parade passed Veterans Park.