Gunshots and a crash: One man dead on Milwaukee's south side


MILWAUKEE (WITI) -- Milwaukee police are investigating a fatal shooting that happened on the city's south side early Sunday, April 19th.

Investigators say the victim, now identified as 29-year-old Luis Lopez-Rosario, was shot and killed near 13th and Holt around 3 a.m. An SUV was found crashed into a building at the scene -- and a witness tells FOX6 News he heard what may have been a gunshot just before the crash.

"I heard what could have been a gunshot. I`m not sure. Could have been a tire blown out -- and I heard a loud crash. It was real loud. I didn`t know what it was, to be honest with you. I just heard a loud smash," Martin Winiarski said.

Officials do not have anyone in custody in connection with this case.

Those who live in the neighborhood call it a quiet one, but there was a lot of commotion early Sunday.

"It`s usually a quiet area. This is the first thing like this that`s happened in a very long time that I can remember," a neighbor who did not want to be identified told FOX6 News.

Winiarski says he was curious and ran outside to see what had happened.

"I was like 'wow, okay. A truck hit a house.' I just hope whoever's inside is okay," Winiarski said.

A vigil was held Monday night, April 20th for the victim in this incident.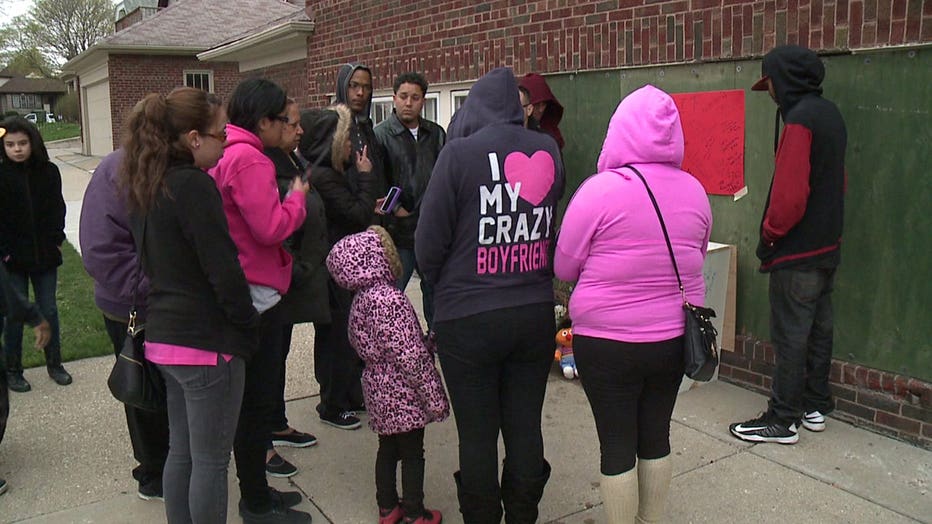 Monitor FOX6 News and FOX6Now.com for updates on this developing story.