Guilty plea: 2nd of 2 accused in brutal assault in McDonald's drive-thru due in court for sentencing
KENOSHA -- The second of two people charged in connection with a brutal assault in a McDonald's drive-thru that began when the victim honked her horn in an effort to get the suspect vehicle to pull forward is set for sentencing.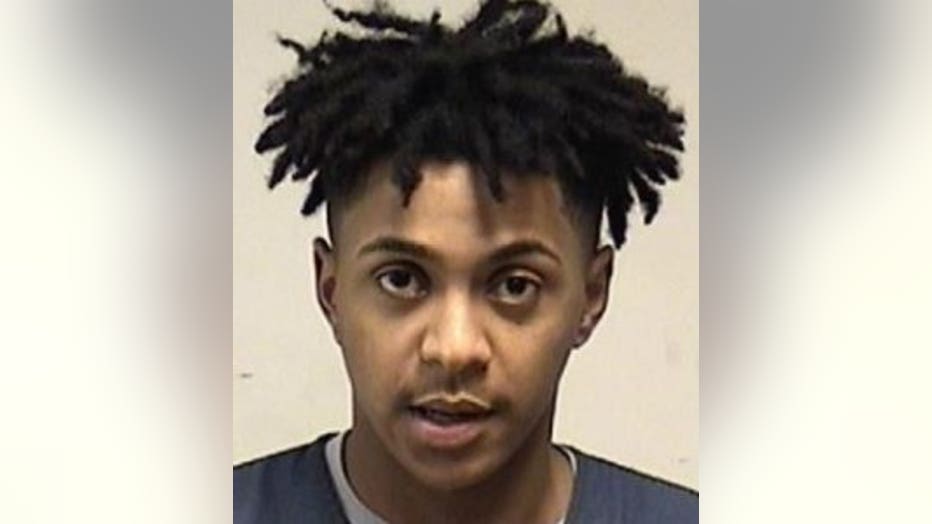 Tyler Ruffolo, 19, on Monday, April 23 pleaded guilty to a misdemeanor charge of carrying a concealed weapon. Five other charges were dismissed. He's due in court for sentencing on April 24. This case was filed in November of 2017.

In a separate case, filed in February of 2018, Ruffolo on April 23 pleaded guilty to two misdemeanor charges -- possession of THC, and retail theft -- intentionally taking greater than $500. A felony bail jumping charge was dismissed.

He'll also be sentenced in that case on April 24.

His co-defendant in the Taser case, Tabitha Laracuente, 19, in January pleaded guilty to three charges: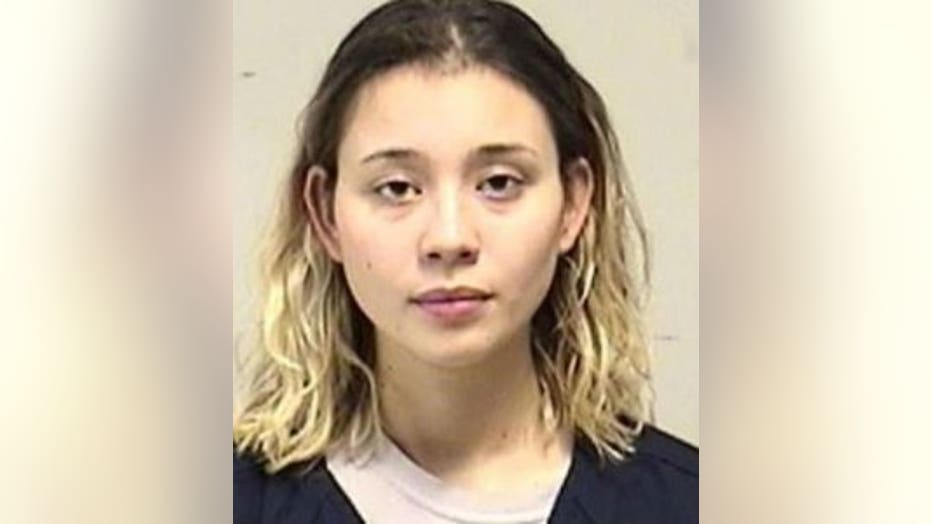 She was sentenced to serve 18 months probation, with credit for 64 days -- with the possibility of expungement from her record should she serve out probation without further criminal action. She was ordered to serve 90 days conditional jail time as part of her probation.

According to a criminal complaint, on Nov. 27. 2017, police were called out to the McDonald's restaurant on Pershing Boulevard (near 76th Street) in Kenosha, where they spoke with the victim, who was "visibly upset and crying." She indicated she'd been in the drive-thru at the McDonald's, and she had just placed an order when she noticed the vehicle in front of hers wasn't pulling forward -- so she honked her horn.

The passenger in that vehicle then exited and approached the victim's vehicle. She said she recognized the woman as a former classmate. The woman was eventually identified as Tabitha Laracuente.

The complaint says words were exchanged between one of two other people in the victim's vehicle, and Laracuente -- before Laracuente approached the victim -- grabbing and pulling her hair and hitting her, before walking back to her own vehicle.

Shortly thereafter, the complaint says Laracuente exited her vehicle again, and the victim told Laracuente to stop. The victim said Laracuente then began physically assaulting her. A man who was in Laracuente's vehicle also exited, later identified as Tyler Ruffolo. The complaint says he had a Taser in his hand, which he was "sparking" while "saying stuff."

The victim told investigators when Laracuente grabbed her hair again, she threw her coffee at Laracuente in an effort to stop the attack. The two then returned to their vehicle and got their food -- pulling their vehicle forward. The victim then pulled up to the service window.

The victim said Laracuente then approached a third time -- leaning into her open window with the Taser in her hand. She then began to use the Taser on the victim's legs. In an attempt to get away from Laracuente, the victim slid over toward the passenger side of her vehicle, at which point the complaint says Ruffolo reached into her vehicle and took approximately $35. Eventually, the victim was able to kick the Taser out of Laracuente's hands. Laracuente then grabbed the victim's hair and demanded that she give the Taser back. A passenger in the victim's vehicle gave the Taser to Ruffolo.

At this point, the complaint indicates Laracuente snapped the driver's side window wiper from the victim's vehicle and hit the windshield with it -- before both suspects fled the scene.

The complaint notes that while one of the victim's passengers was trying to thwart the attack, she herself was punched in the abdomen by Laracuente, and she placed Laracuente in a headlock. She told investigators Laracuente continued hitting her legs and at one point, bit her breast.

The victim gave police their license plate number. The suspects were found in a driveway at a home on 22nd Avenue near 69th Street in Kenosha.

Police spoke with Laracuente, who said she was in the drive-thru when a woman in the vehicle behind hers "insulted her." She admitted to the attack on both the victim and her passenger -- telling investigators she "(Tased) the (expletive) out of her." Laracuente said she has "anger issues," and that "people are scared of her" because she will "get in their brain."

The complaint says Ruffolo admitted to taking items tossed from the victim's vehicle during the attack, including money, a coffee cup and a bag of pills.

During the investigation, officials located a stun gun in Ruffolo's jacket, along with a cigarette roller. Additionally, they found a small baggie containing what was believed to be marijuana, and another baggie containing five pills, later identified as clonazepam. The complaint says Ruffolo admitted he did not have a concealed carry permit.