Groups denounce President-elect Trump's choice for chief strategist; Priebus calls him "a force for good"


MILWAUKEE -- Democrats and hate-watch groups are criticizing one of President-Elect Donald Trump's first appointees as racist and anti-Semitic, but Kenosha's Reince Priebus defended the president-elect's decision.

The Milwaukee Jewish Community Relations Council announced on Monday, November 14th that it "strongly denounced" the choice of Steve Bannon as White House chief strategist. Bannon, who was the Trump campaign's chief executive, led the alt-right website Breitbart News.

"We call on President-Elect Trump to reconsider," Milwaukee Jewish leaders said in a statement to FOX6.

Another of Mr. Trump's first appointees, Republican National Committee chairman Reince Priebus, defended Bannon on Monday.

"I haven't seen any of these things that people are crying out about," Priebus said. "He was a force for good on the campaign. He's very wise and smart."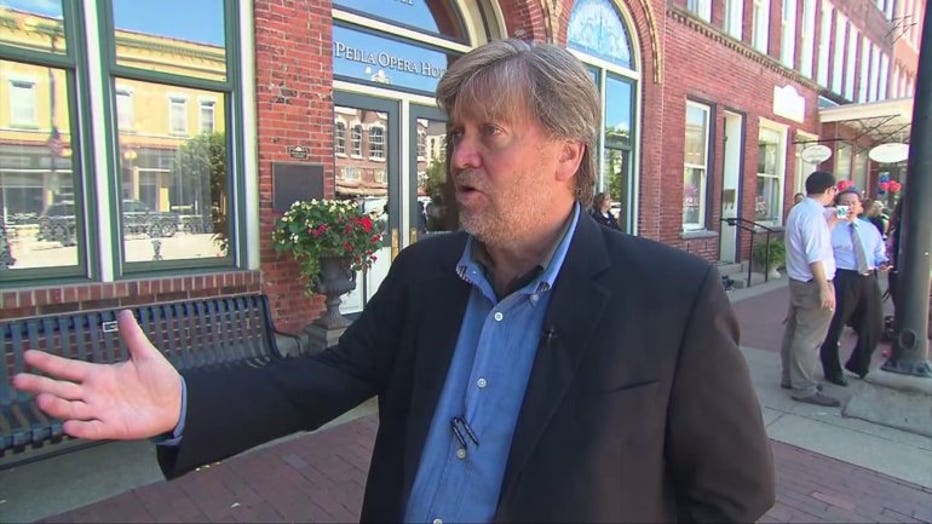 Priebus, who will be the White House chief of staff, is undoubtedly the less controversial of President-Elect Trump's appointees. Priebus has longstanding ties with Republican leaders in Congress, including House Speaker Paul Ryan.

Under Bannon's control, Breitbart featured headlines such as, "Bill Kristol: Republican spoiler, renegade Jew" and "Birth control makes women unattractive and crazy."

Democrats blasted the president-elect's decision to appoint Bannon to a high-ranking position.

U.S. Rep. Gwen Moore, D-Milwaukee, said she was "mortified" by the decision and said it confirmed her "darkest fears" about the future Trump administration.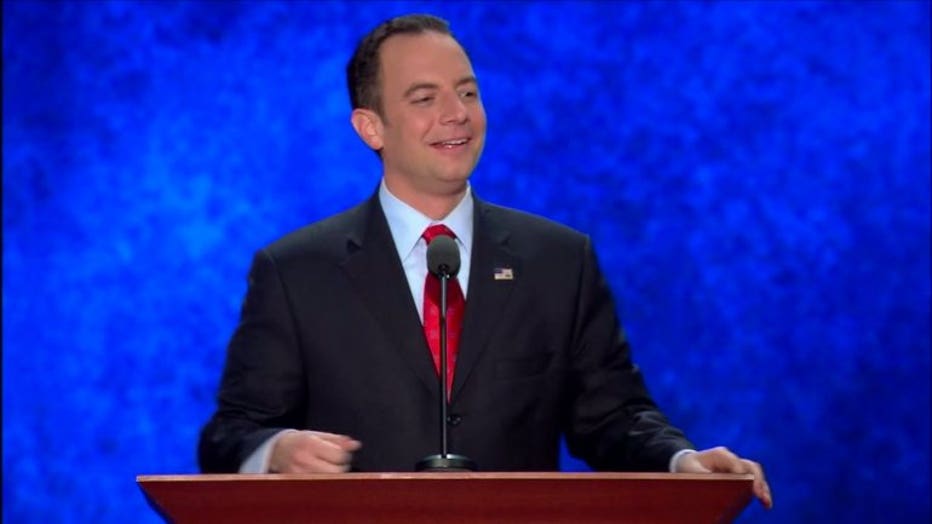 Republicans like Brian Fraley, a GOP strategist in Brookfield who did not support the Trump campaign, said they're concerned because Breitbart has led the charge to take down Ryan as House speaker.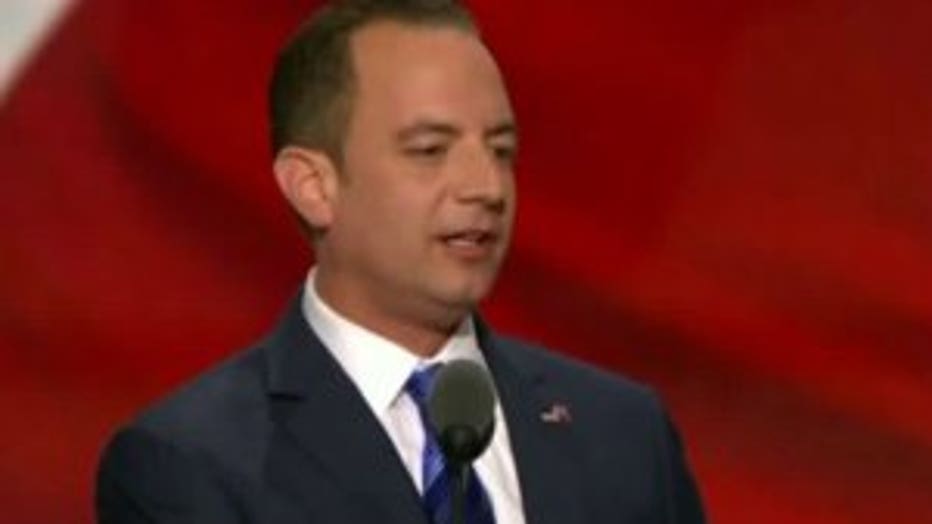 "As excited as I was to see Reince Priebus elevated to be chief of staff, it was a real red flag and a blow to see Steve Bannon elevated to be such an insider in the White House," Fraley said.

Priebus, who is close with Ryan, said he doesn't share those concerns.

"I haven`t seen any of these things that people are crying out about. He was a force for good on the campaign. He`s very wise and smart," Priebus said.

President-Elect Trump is seen to be setting up a power struggle between the outsider Bannon and Priebus, a longtime GOP insider.

Evan Zeppos, a Democratic consultant in Milwaukee, said he expected Priebus to have more staying power than Bannon.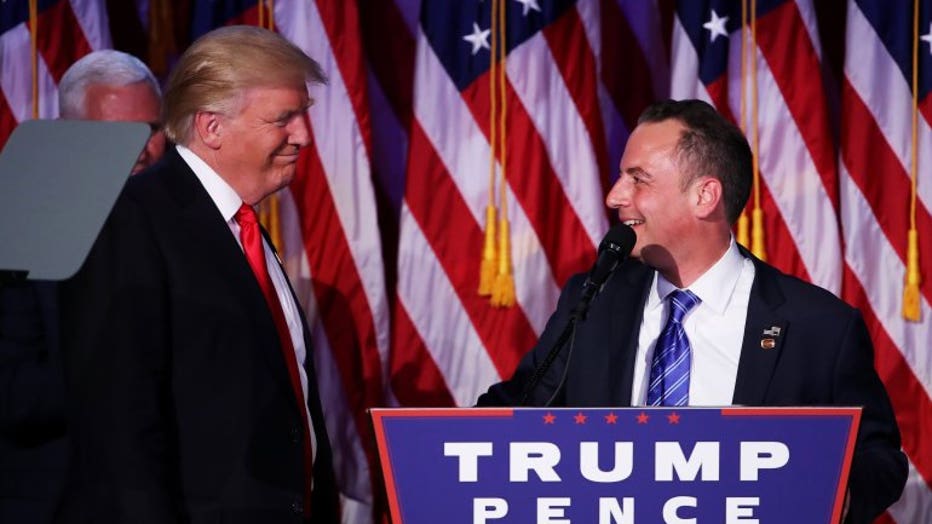 NEW YORK, NY - NOVEMBER 09: Reince Priebus, chairman of the Republican National Committee, delivers a speech as Republican president-elect Donald Trump looks on during his election night event at the New York Hilton Midtown in the early morning hours


"I`m not a betting person. But if I had to bet on this, I`d bet on Reince," said Zeppos, who has known Priebus for years. "I think Mr. Bannon will have difficulties, and I think he`ll have difficulties because the establishment will chew him up a little bit."

Zeppos said he was willing to give President-Elect Trump a chance, as President Barack Obama called for after the Nov. 8 election results. Zeppos expected Priebus to help Mr. Trump enact his agenda in coordination with Ryan and other GOP leaders.

Priebus on Monday acknowledged the different roles that he and Bannon will play.

"You're not going to get tax reform done, you're not going to get Obamacare replaced in the Capitol unless you have the relationships to get it done," Priebus said. "And you have to keep the base happy at the same time."

Priebus went to Tremper High School in Kenosha and became active in College Republicans at the University of Wisconsin-Whitewater. He led the Republican Party of Wisconsin before taking over as RNC chairman in 2011.

"If he lasts two or three years (as Trump's chief of staff), that's darn impressive, especially in these tumultuous times," Fraley said. "He's not a quitter. I will say that. Look at what he's done in Wisconsin and nationally."