Gregory Rounds, accused in armed robbery, fatal officer-involved shooting pleads not guilty
MILWAUKEE COUNTY -- 20-year-old Gregory Rounds, charged in connection with an armed robbery at an auto parts store and subsequent fatal officer-involved shooting has pleaded not guilty. He was in court for his arraignment on Thursday, June 2nd.

Rounds will next be in court on June 23rd for a scheduling conference.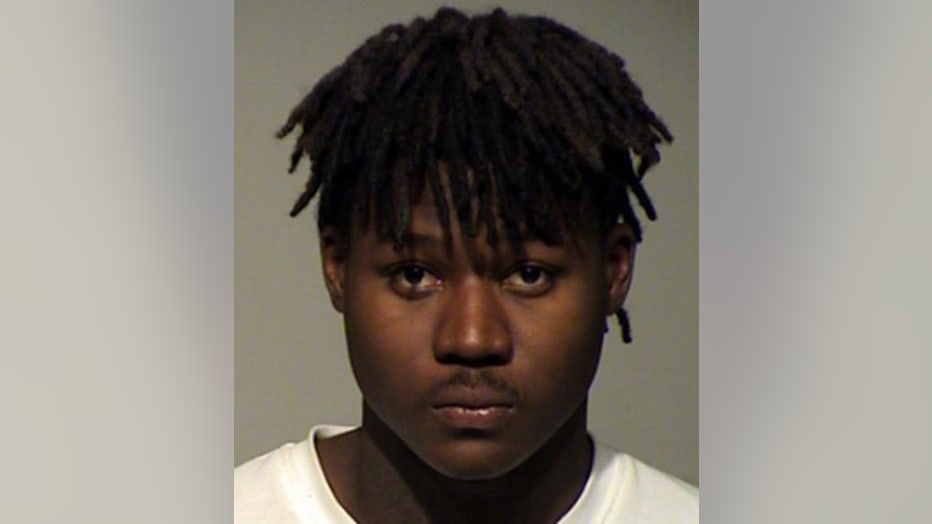 Rounds faces one count of felony murder (habitual criminality repeater) and bail jumping (habitual criminality repeater) in connection with the death of Burt Johnson.

Johnson was shot and killed by Milwaukee police officers on May 5th near 73rd and Mill, after police say he and Rounds robbed the O'Reilly Auto Parts store in the area.

Under state statute, a person can be charged with felony murder for a death that occurs during the commission of a felony.

"Because someone did perish in that event, he is now charged with felony murder. The theory behind felony murder is if you`re gonna involve yourself in the commission of very serious crimes, you are and can be held responsible for bad things that happen out of that crime," Jonathan LaVoy, a criminal defense attorney said.

Rounds made his initial court appearance in this case on May 11th. Cash bond was set at $150,000.

You may recall, Gregory Rounds in 2013 was sentenced to probation -- after he was accused and admitted to sexually assaulting a 14-year-old girl at Homestead High School in Mequon.

In this latest case, police on May 5th were dispatched to the O'Reilly Auto Parts store near 76th and Mill Road to investigate an armed robbery involving two suspects.

An investigation revealed the two suspects fled from the store -- and one of the suspects was chased by police.

Police say Burt Johnson fired shots at officers during the foot pursuit -- and Milwaukee Police Chief Ed Flynn said one officer was struck in his chest. His life was saved by his ballistic vest.

Johnson was fatally shot by two Milwaukee police officers near 73rd and Mill.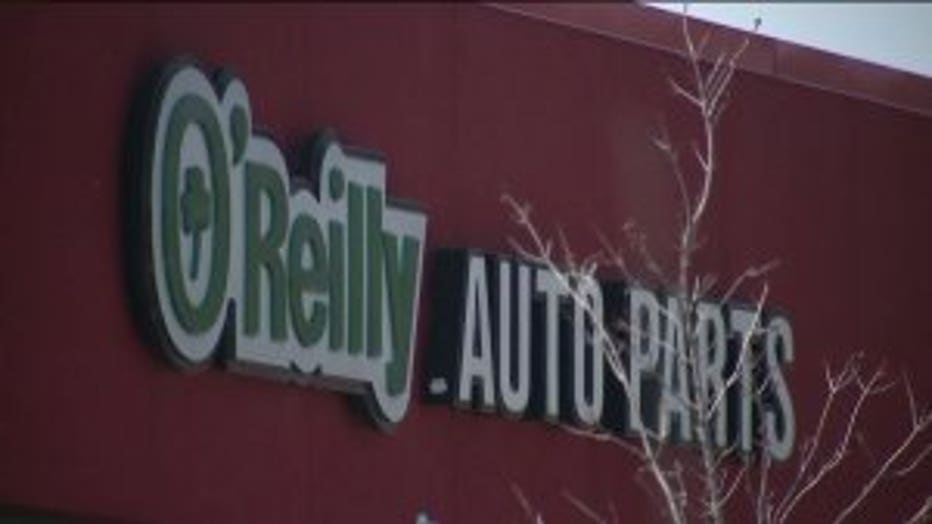 According to the criminal complaint filed against Rounds, investigators spoke with a citizen who indicated he was at the O'Reilly Auto Parts store on Thursday night to buy brake parts for a truck he was working on, and he was working with a female cashier who "froze" with a "frightened look on her face." When the man turned towards the door, he said he saw two black males armed with semi-automatic handguns walking towards them. The man said one of the suspects told the cashier: "All I want is the cash. Open or empty the cash register." The cashier followed orders -- opening the register.

The complaint states that one of the suspects saw other employees in the store and ordered them to open other cash registers. The suspects kept repeating "this is a robbery," according to the complaint, and one of the suspects appeared to have a working knowledge of how the cash registers and safe worked.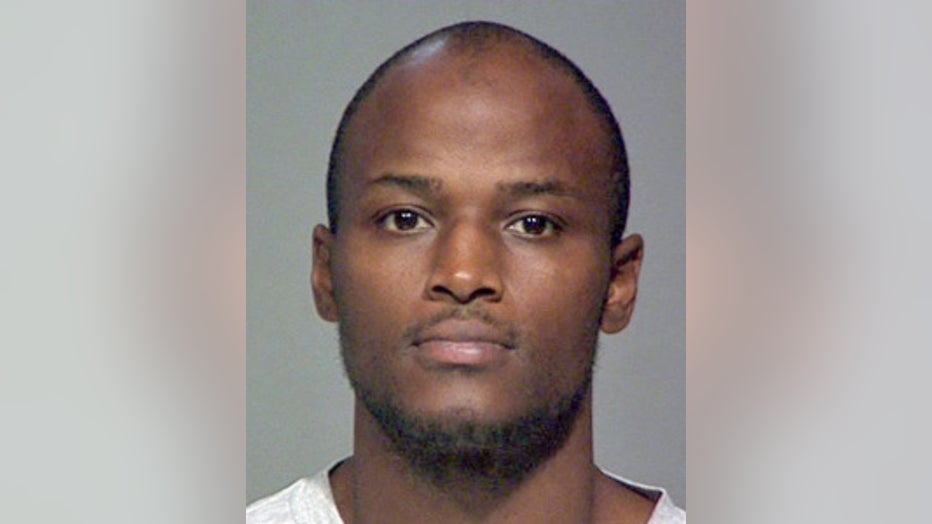 Once the cash registers were opened, the witness said one suspect ordered everyone in the store into the office, and they were made to lie down on their stomachs. The suspect then patted everyone down to see if they had a cell phone.

One suspect then yelled to another suspect to check under the cash drawers for money, as the other suspect asked an employee when the safe would unlock.

The witness said at one point, both suspects fled from the building. The witness said he "doesn't know what spooked them."

Shortly thereafter, a police officer opened the door and told everyone to stay down and lock the doors.

The complaint indicates both suspects fled the store out the back door.

Then, during a foot pursuit investigators say on at least two occasions, Burt Johnson fired rounds at police. In response, police returned fire -- killing Johnson near 73rd and Mill.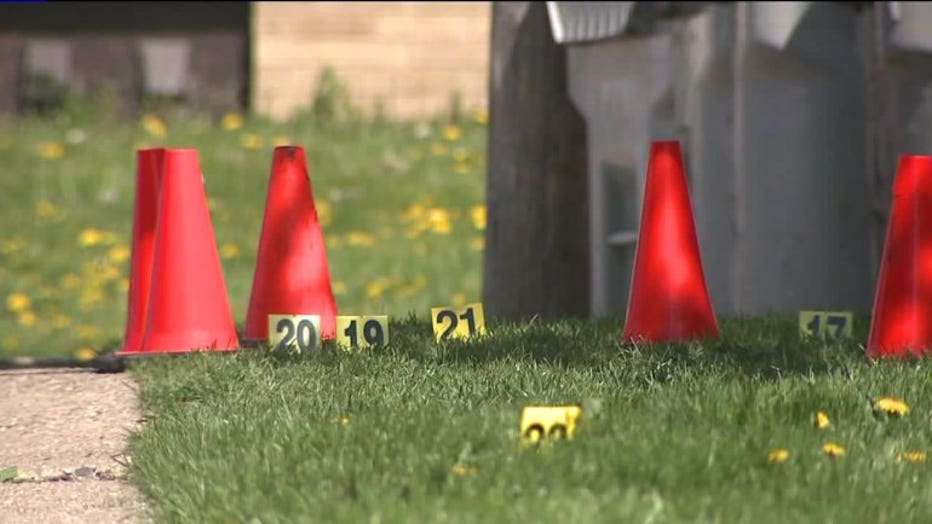 Officer-involved shooting at 73rd and Mill on May 5th


The complaint indicates a black Springfield .45 caliber semi-automatic handgun was recovered near 76th and Mill, with 10 .45 caliber steel and copper unfired cartridges in it.

During their investigation into the armed robbery, investigators were able to lift fingerprints from the glass door believed to have been used by the suspects to flee the store. Two of those prints were determined to be the left palm print of Gregory Rounds.

Police interviewed Gregory Rounds, who indicated on May 5th, he was with his cousin, Burt Johnson, who had asked Rounds: "Do you want to hit a store?"

The complaint indicates Rounds said he agreed to do the robbery, indicating that "he needed the money." He said he got into a car with Johnson and they parked a couple blocks west of the O'Reilly store. Rounds said Johnson walked into the store first, and he followed. Rounds said both he and Johnson had their handguns out and Johnson gave demands to two employees to get the money out of the registers and the safe. Rounds said both he and Johnson took money from the registers and the employees.

Rounds said it was Johnson who told the employees to open the safe, and Johnson who patted down those who were in the store, while they were lying on the ground in the office, while Johnson was waiting for the safe to open.

Rounds said at one point, Johnson yelled "let's go," and he knew that to mean the police were outside.

Rounds said Johnson ran out the door and headed east. He said since he knew police were chasing Johnson, he ran out the door and headed south. Rounds told investigators he ditched his gun and all of his money.

Investigators showed Rounds a photo of the firearm recovered at the scene and he identified it as the firearm he had used during the robbery.

The complaint makes reference to an open felony case filed against Rounds for possession with intent to delivery cocaine, less than one gram. He was released on bail in that case on the condition he commit no new crimes.

The complaint also makes reference to Rounds 2013 conviction for child abuse, recklessly causing harm in connection with the sexual assault of a 14-year-old girl at Homestead High School.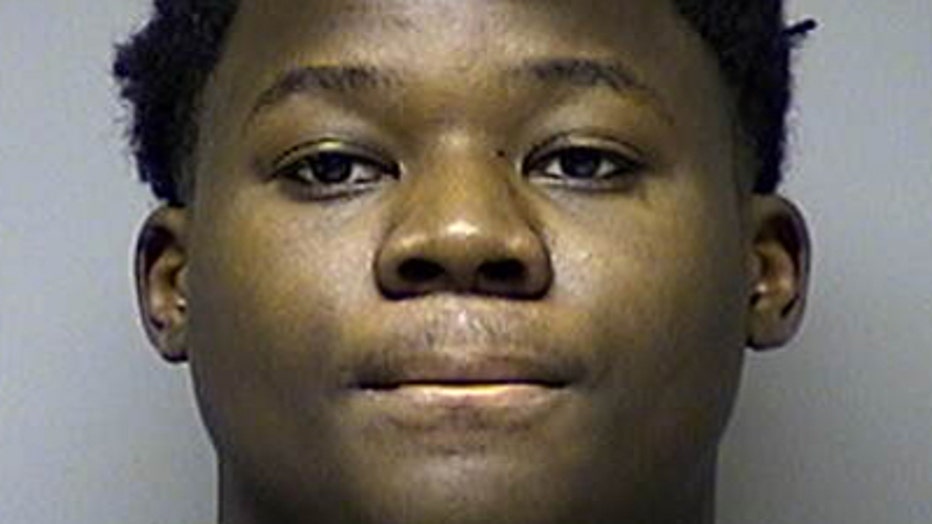 He was sentenced to serve 18 months probation in that case.

According to the criminal complaint, Rounds asked a 14-year-old girl to perform oral sex for him after leaving a basketball game at Homestead High School on January 10th.

The criminal complaint indicates the 14-year-old agreed and performed the act.

The complaint further states that Rounds confirmed the incident occurred when questioned by police.