Great Water Alliance: Milwaukee, Waukesha partner to pipe Lake Michigan water to Waukesha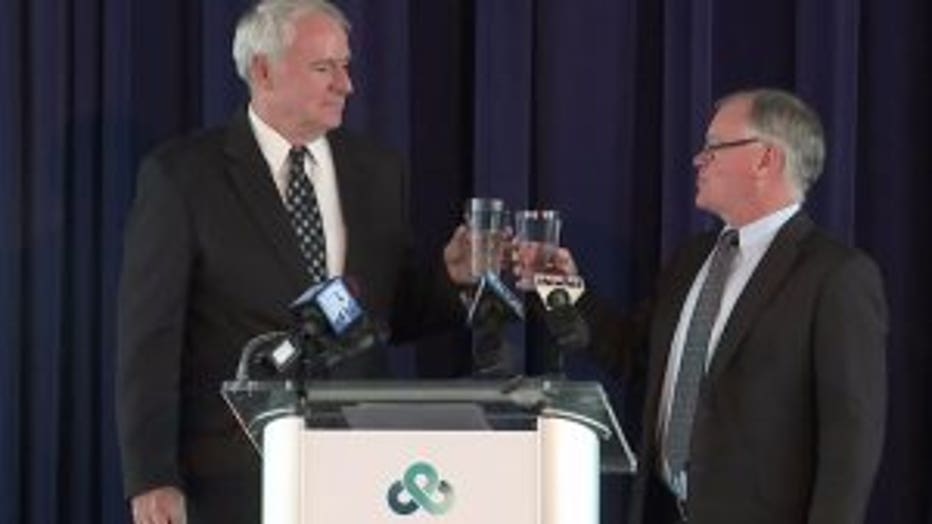 MILWAUKEE -- Waukesha and Milwaukee have partnered to provide Waukesha with water from Lake Michigan. The announcement was made on Monday afternoon, October 30th by Mayors Tom Barrett and Shawn Reilly at Discovery World on Milwaukee's lakefront. The partnership is being called the "Great Water Alliance."

Mayor Barrett indicated the partnership is a 40-year agreement which will allow Lake Michigan water to be piped to the City of Waukesha. Water will be returned to Lake Michigan via the Root River.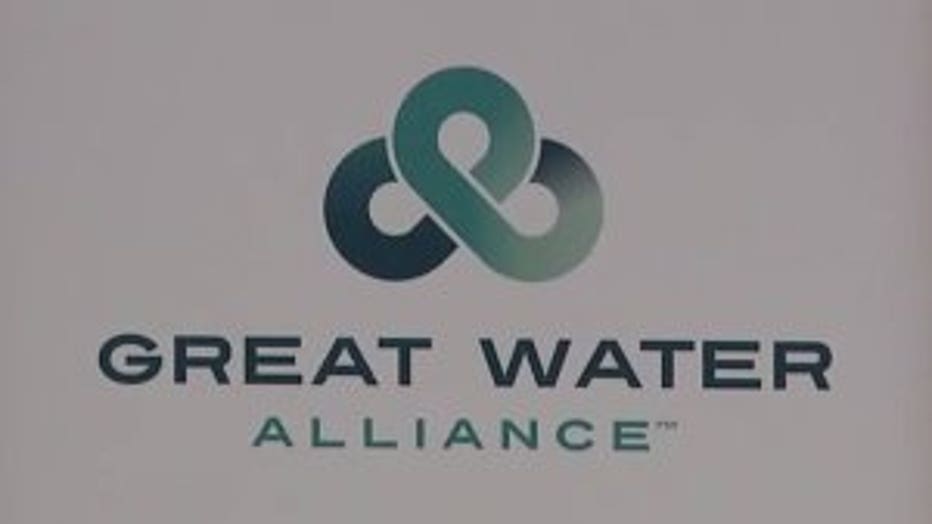 "Waukesha has invested more than 15 years of hard work to ensure our families obtain safe, sustainable drinking water," said Mayor Reilly. "Milwaukee's water supply is the most cost-effective and efficient choice for our customers."

Waukesha's current water supply -- deep underground wells -- is contaminated with radium. Waukesha desperately needs Lake Michigan water, which it had been exploring getting through Oak Creek. However, there was a hurdle.

"We couldn't overcome that distance; that difference in distance. Saving $49 million, an average of $200 per year, per resident is significant," said Dan Duchniak of Waukesha Water Utility.

The deal is financial savings for Waukesha -- and a revenue stream for Milwaukee.

"It's going to allow us to make an investment in repairing some of our laterals, our lead laterals," said Mayor Barrett. "This is truly a win-win situation -- from an economic standpoint, from an environmental standpoint, from an inter-governmental standpoint."

Here's how it will operate:

The connection point will be at 60th and Howard. The City of Milwaukee will construct a booster pump station. The mains will take the water to 84th and Cold Spring.

"And then will connect to the main at 84th and Cold Spring and bring that pipeline out to a facility near the City of Waukesha," Duchniak said.

The partnership still needs the approval of the Milwaukee and Waukesha Common Councils.

In the end, how soon could Lake Michigan water flow into Waukesha? Officials say construction could begin in 2019, and it's expected to take about three years.




Key facts of Great Water Alliance agreement