Governor Evers proposes paid family leave, Republicans skeptical
MADISON, Wis. - In his two-year budget, Governor Tony Evers proposes statewide paid family leave. Republicans are skeptical.
Governor Evers' two-year budget totals more than $100 billion. The last one was $87 billion. 
"In this budget, there's more that unites us than divides us," said Evers. "These aren't Republican or Democratic priorities. They're Wisconsin priorities, areas where we should be able to find common ground."
Still, there's a lot that divides the Democratic governor and the Republican Legislature that controls the state's purse.
SIGN UP TODAY: Get daily headlines, breaking news emails from FOX6 News
"I felt like I was watching Oprah Winfrey," said Republican Assembly Speaker Robin Vos. "A billion for you. A billion for you. A billion for you."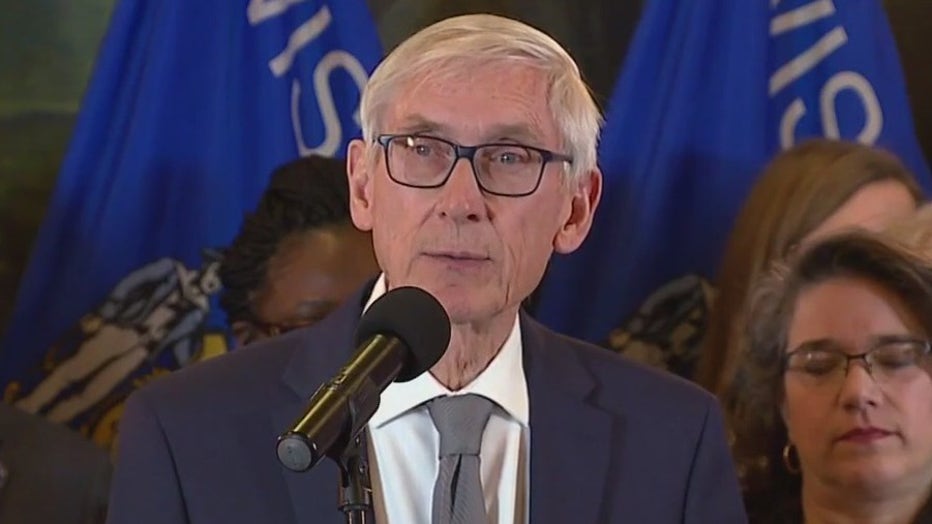 The governor's budget again calls for things Republicans have opposed, like legalizing recreational marijuana and expanding Medicaid. He proposes spending $2.6 billion more on K-12 schools while also freezing enrollment in the state's school voucher program.
The governor asks for $290 million to repair American Family Field in exchange for the Milwaukee Brewers extending their lease to 2043.
Evers proposes a $240 million plan for 12 weeks of paid family and medical leave for most workers. State money would pay for the first year in 2025. Then in future years, both employers and employees would fund it. 
"The weeks after welcoming a new child are critical for families to have time together for kids' future development," said Evers. "I'm announcing that we're going to create a statewide program that will provide most private-sector workers in Wisconsin paid family and medical leave for 12 weeks, and we are going to do it by investing more than $240 million in state funds to get that program started. We're expanding eligible uses for family and medical leave to include caring for a new child, the unforeseen or unexpected closure of a child care facility, aftermath of domestic violence and sexual assault, having a serious health condition such as medical quarantine, caring for family members with serious health conditions, and military deployment for service members and their spouses, kids and parents. My plan takes care of these folks, too."
Both sides are eying how to use an estimated $7 billion budget surplus. Both suggest tax cuts, although Republicans want more than Evers proposes.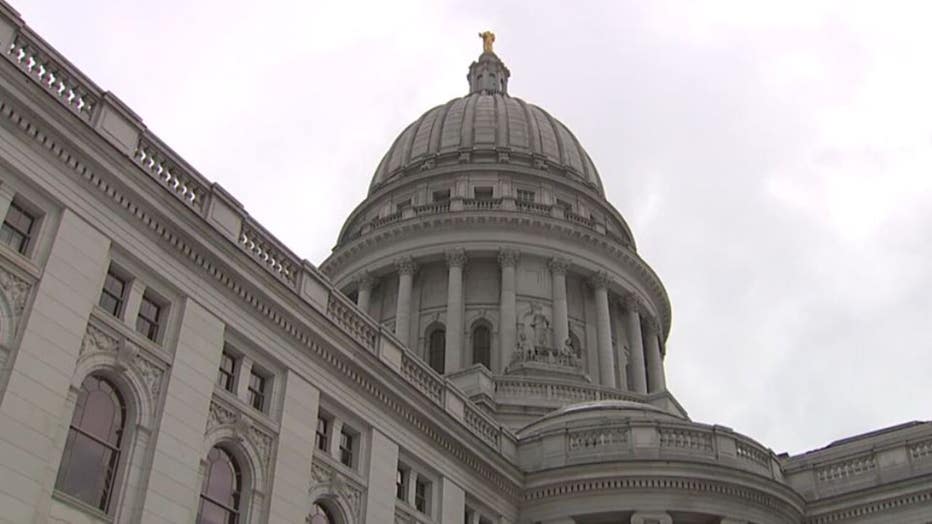 "I'm delivering on my promise of a 10-percent, middle-class tax cut and providing $1.2 billion in tax relief for working families," said Evers. "Under my plan, if you're a single filer making less than $100,000 or a married joint filer making less than $150,000, the cornerstone of my tax plan will cut your taxes by 10%. That's real, sustainable relief that will keep income taxes low now and into the future without causing devastating cuts to priorities like public schools and public safety."
There are points of possible consensuses, like sending 20% of the state's sales tax to local governments.
"Last month, I pledged my support for a budget provision to send 20%  of the state's sales tax revenue back to our local communities for shared revenue, and I'm excited to share that our budget includes that proposal," said Evers. "I don't care where it came from. Providing more than half a billion dollars more per year in new resources to invest in key priorities like public safety, we have to get this done, folks."
Republicans plan to scrap the governor's budget and write their own.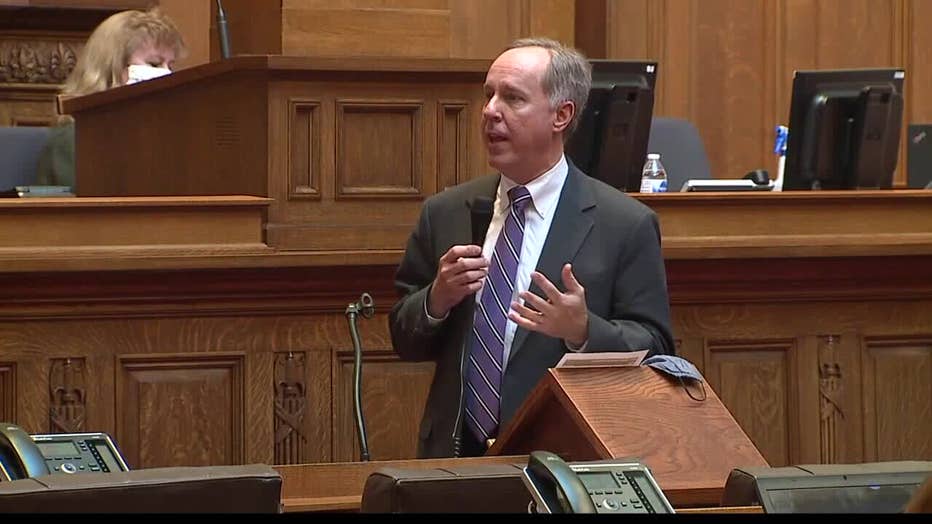 "When you add up the entire budget spending, I think it would be the largest increase in spending in the history of the state of Wisconsin," said Vos. "I would say while there are some areas in Governor Evers' budget that I am sure we will hope to find common ground on, our solutions are going to look dramatically different."
The Legislature will take months to write and debate their budget as they decide how to spend your money.
Once the Legislature passes the budget, Evers has a powerful partial veto pen.
The final budget is expected to be in place starting in July and run through June of 2025.
If there's no budget by July 2023, then state funding continues at current levels.