Gov. Walker tells state GOP convention: "I'm ready" for third term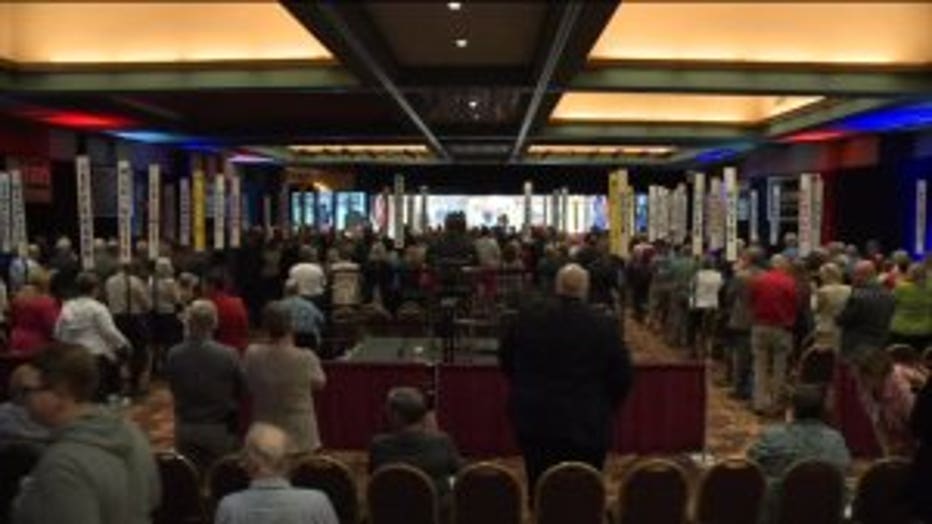 Republican Party of Wisconsin convention


WISCONSIN DELLS -- Gov. Scott Walker told supporters at the annual Republican Party of Wisconsin convention that he's ready to run for a third term.

"I'm ready to move Wisconsin forward for four more years," Walker said, after walking onto the convention stage to John Fogerty's "Centerfield."

His comments - along with the naming of Joe Fadness as campaign manager this week - are setting up an official campaign launch this summer. Walker has said he won't formally begin a campaign until after he signs the state budget.

Walker spent his 12-minute speech touting his record and Wisconsin's low unemployment rate. The state GOP handed out signs that read "Top 10 Wisconsin," which supporters waved as Walker promoted Chief Executive magazine's recent ranking of the state's business climate.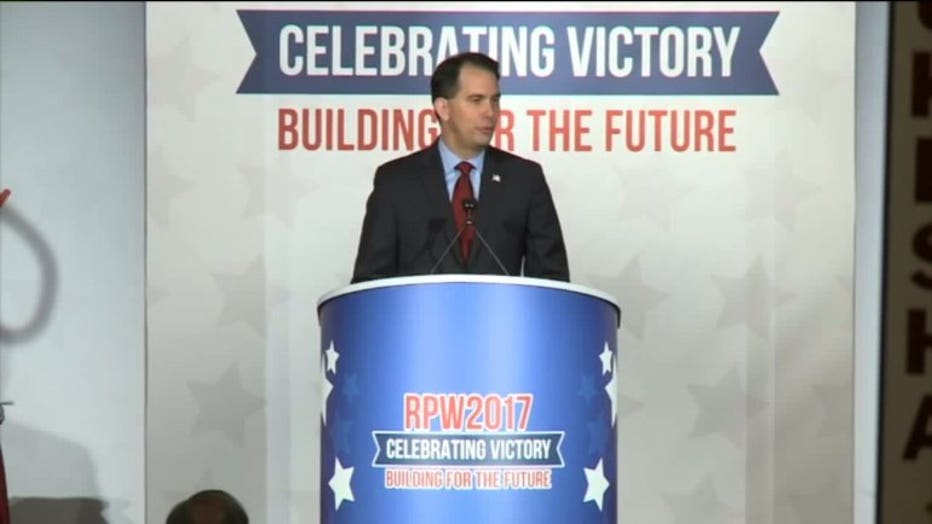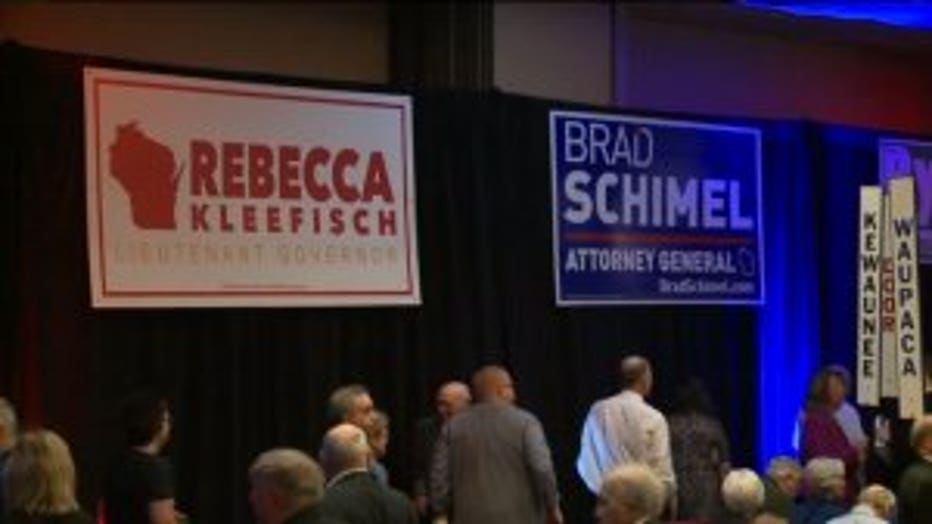 Republican Party of Wisconsin convention


"Just about every day, I hear from people, 'Are you going to run for governor again in 2018?'" Walker said. "I tell them, when we have record employment levels, the better question is, 'Why wouldn't I run for re-election?'"

Wisconsin Democrats slammed Walker, criticizing his economic policies and the poor condition of the state's roads.

Gov. Walker won't be able to convince Wisconsinites to re-elect him for another term," said Brandon Weathersby, a spokesman for the Democratic Party of Wisconsin. "While the Governor will rely on his wealthy special interests friends to buy another term we're organizing locally, with regional organizers in the field earlier than ever before."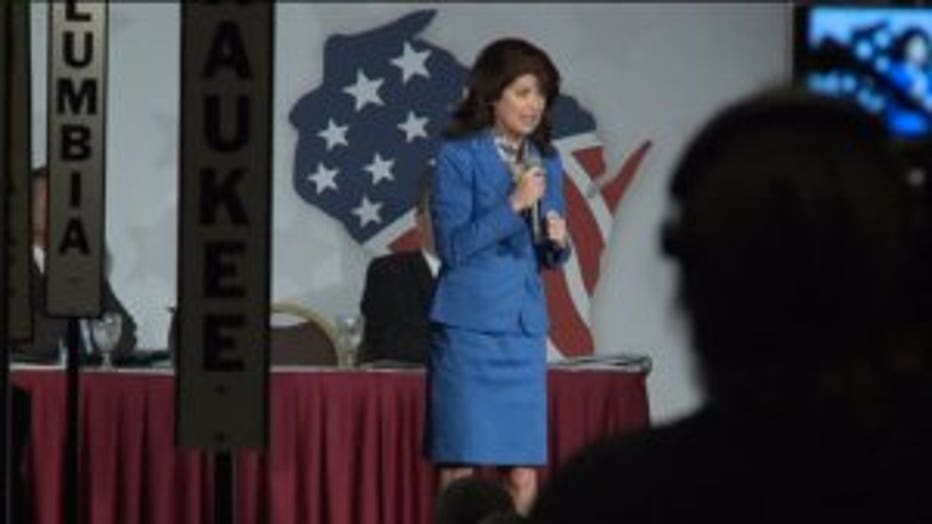 Lt. Gov. Rebecca Kleefisch, Walker's running mate, spoke just after the governor at the state GOP convention. Kleefisch noted that Democrats were trying to better organize ahead of the 2018 elections.

"We need to meet them toe to toe," Kleefisch said. "We can't expect any advantages this time around. We need to bring it in 2018."