Gov. Walker celebrates completion of Zoo Interchange; Dems say it's an unfinished job


MILWAUKEE -- Gov. Scott Walker held giant scissors to cut a ribbon marking the end of construction on the Zoo Interchange, a massive project that caused headaches in Milwaukee for years.

"This is obviously a great day to celebrate -- on time and on budget," Walker said.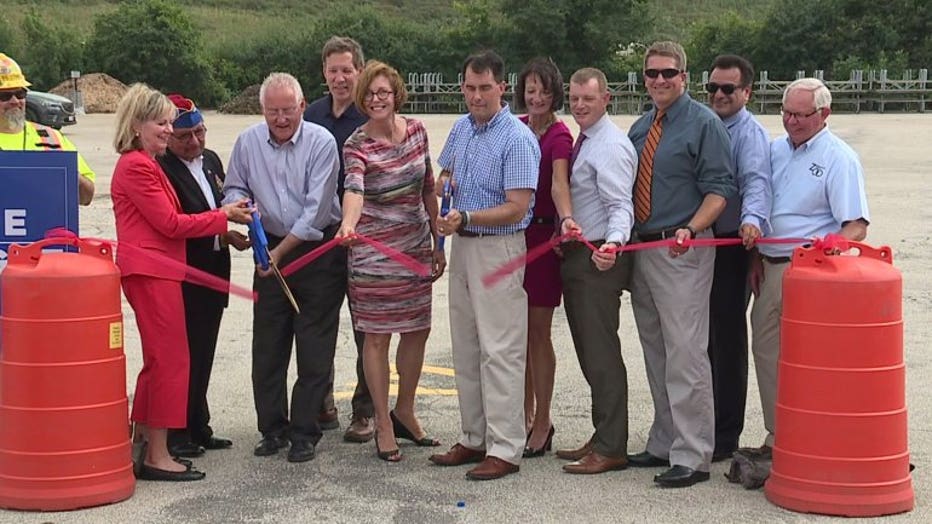 But Democrats and a transportation advocacy group say the Zoo project is an unfinished job, one Walker has failed to fully address over his two terms in office.

The $1.5 billion "core" of the interchange -- the confluence of Interstates 94, 894 and 41 -- will open this week after three years of construction. Yet roadwork on the aging I-41 to the north has been indefinitely delayed because of budget constraints.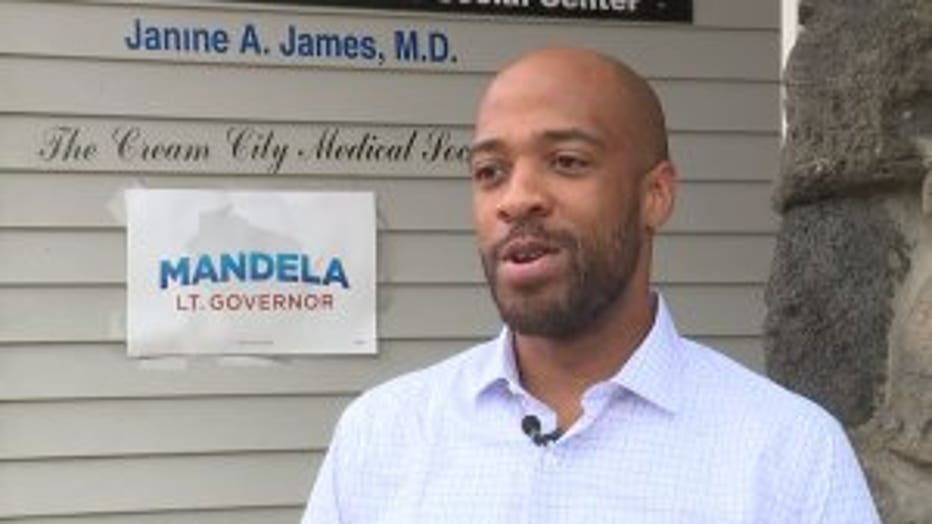 "Remember that time that George W. Bush claimed victory in the Iraq War? He said, 'We're done. Mission accomplished.' That's sort of what's happening now with Gov. Walker and the Zoo Interchange," said Mandela Barnes, the Democratic candidate for lieutenant governor.

Debate over the interchange has gone on for decades, but the state Department of Transportation declared an emergency in 2009 when it found major deficiencies in some bridges. The DOT installed temporary fixes, and the rebuild started in 2015.

Barnes and Walker on Monday assigned different levels of importance to the so-called "north leg" of the interchange between Swan Boulevard and Burleigh Street. That portion of the project was initially projected to cost $200 million, but has increased to $232 million because of delays.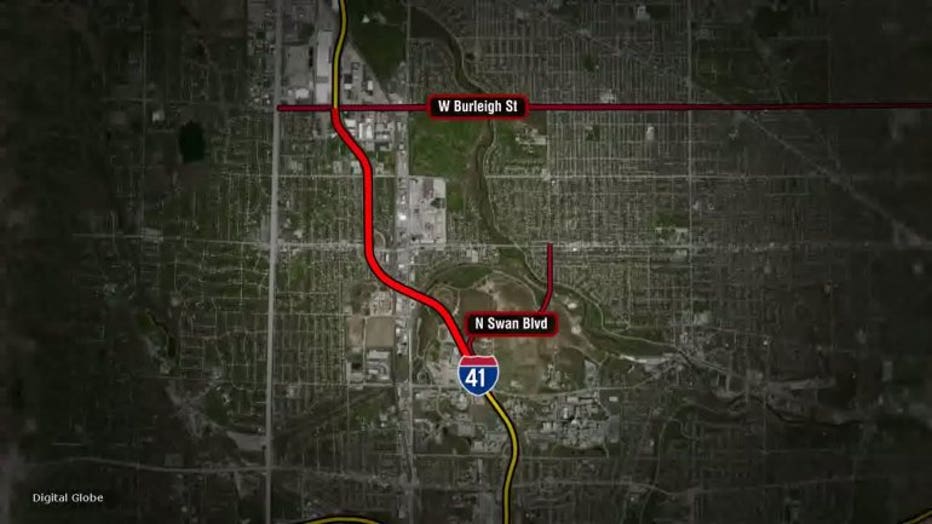 Barnes said the north leg would be in next year's state budget if he and Democratic candidate for governor Tony Evers win this November.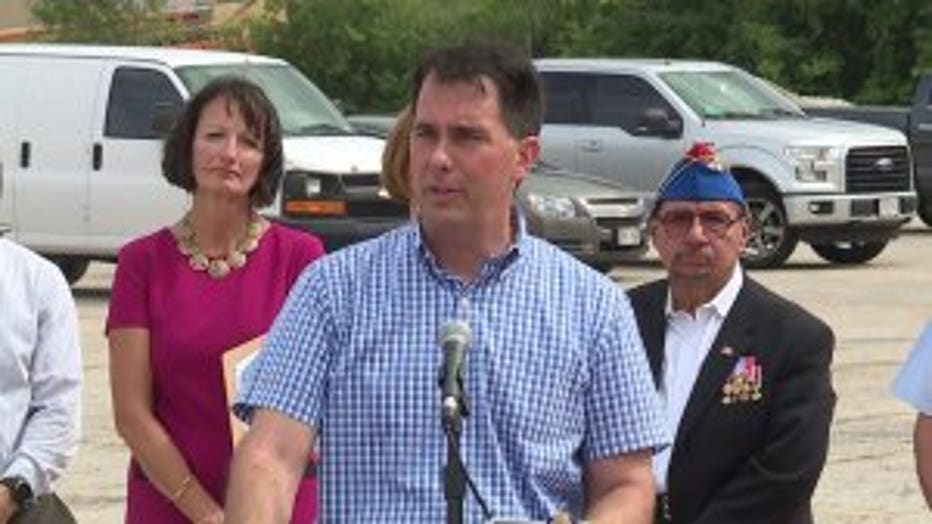 Walker said he'll "look at" including the funding if he wins re-election to a third term. He downplayed the north leg's importance compared with the core of the interchange.

"This is an important project, and the core of this was what people really focused on," said Walker

Walker questioned how the Democrats will pay for their road improvements, speculating that they would try to raise the gas tax by $1 per gallon. Evers has denied the charge.

"He said 'Everything's on the table,' but then completely backtracked from that, but refuses to tell people what he's willing to raise the gas tax to," Walker told reporters Monday.

Barnes said Democrats aren't ready to put out their funding plan, pledging to do so by election day.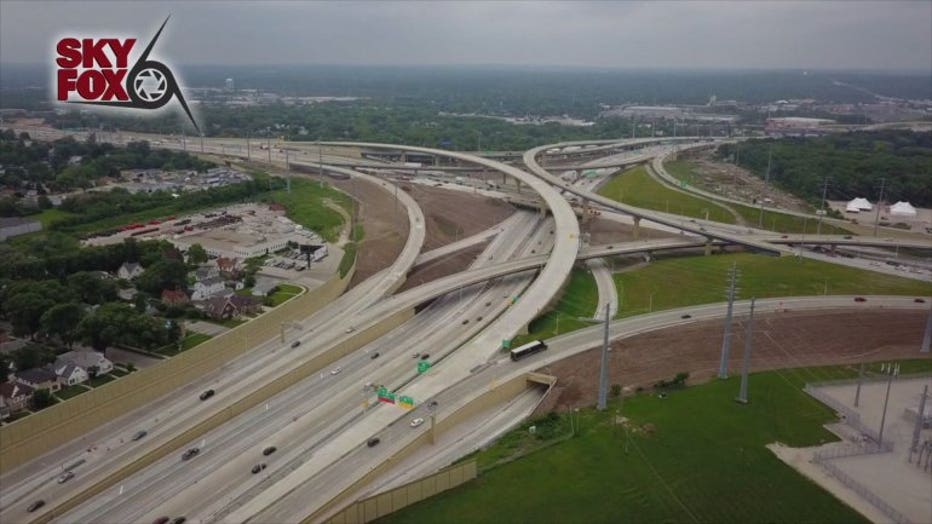 "I don't see a way that we don't have something out in the hands of people to talk a little more in-depth about our plan to fund our roads," said Barnes.

The Transportation Development Association, a group of businesses and labor unions that support more road funding, pushed back on Walker's speculation about a major gas tax increase.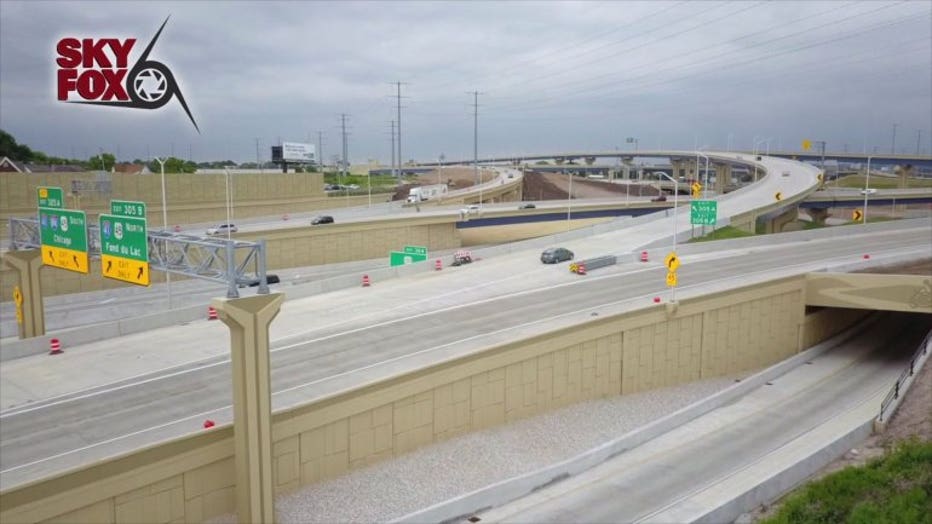 "Nobody has contemplated any sort of increase in the gas tax anywhere approaching $1," said Craig Thompson, the group's executive director. "I've never heard that and I don't think any serious person talking about what we need to do has ever raised that."

Thompson said the state was wasting money every year the north leg isn't finished.

"We're really diminishing the investments we've already made, because we're going to actually have lanes sitting there in the core that aren't even being used," Thompson said.