'Got to take it slow:' Snow covering ice leads to slick roads, crashes, disabled vehicles


SAUKVILLE -- On Sunday, April 15, it certainly did not look or feel like spring in SE Wisconsin! A spring winter storm dumped a wintry mix and then snow across the area -- with some waking up to several inches of heavy, wet snow Sunday morning.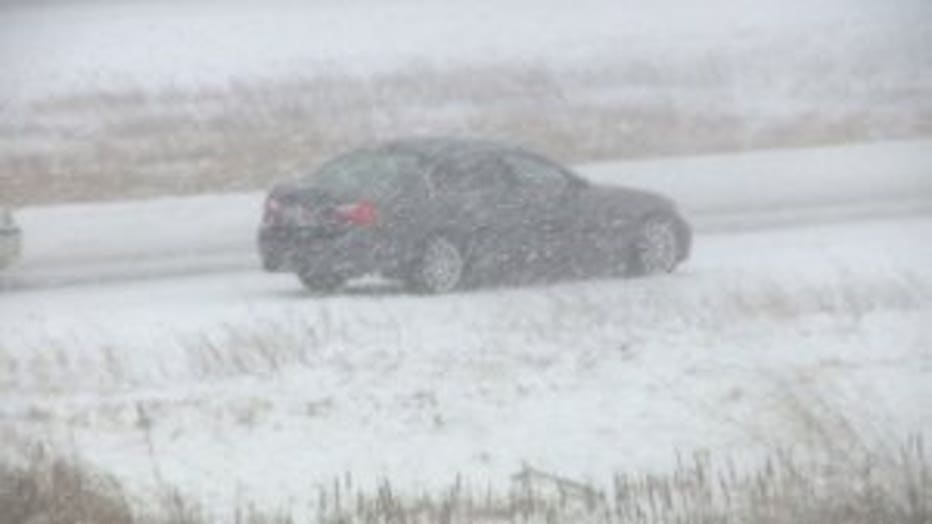 According to the FOX6 Weather Experts, snow reports through Sunday afternoon were ranging from one to two inches south of Milwaukee, three to four inches in the Milwaukee area and nearly eight inches in Fond du Lac -- with more than eight inches in Beaver Dam. Meanwhile, Green Bay saw more than 20 inches of snow, making this the second largest snowstorm in history, according to the National Weather Service.

The nasty weather created more than just an inconvenience for drivers. Roads were slick due to the snow and the ice underneath. Meanwhile, visibility were limited in spots as snow continued to fall through the day on Sunday.

With snow in April, some said they chose to drive slowly, while others drove dangerously.

"Little slow. Got to take it easy. Not as well as I'd like it to be in the month of April that's for sure," said Chris Knehans from Fredonia.

Snow, sleet and ice aplenty covered the roads.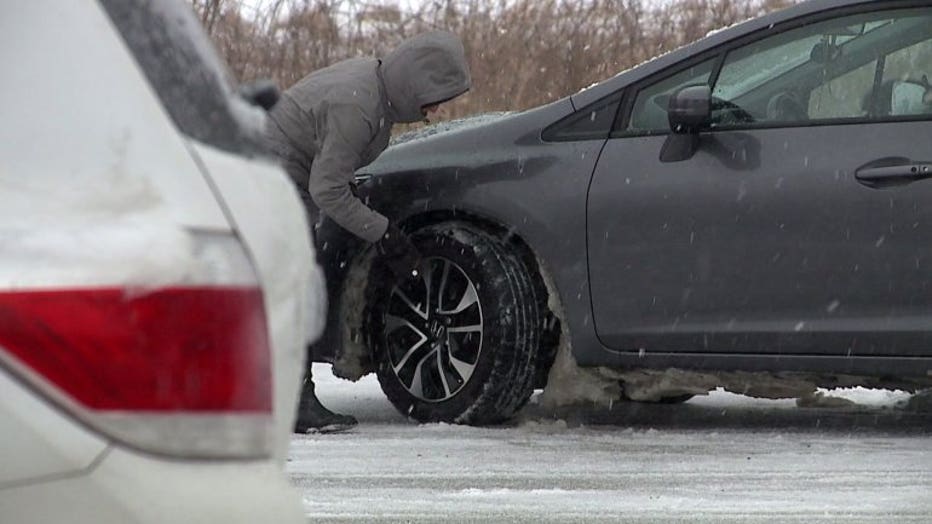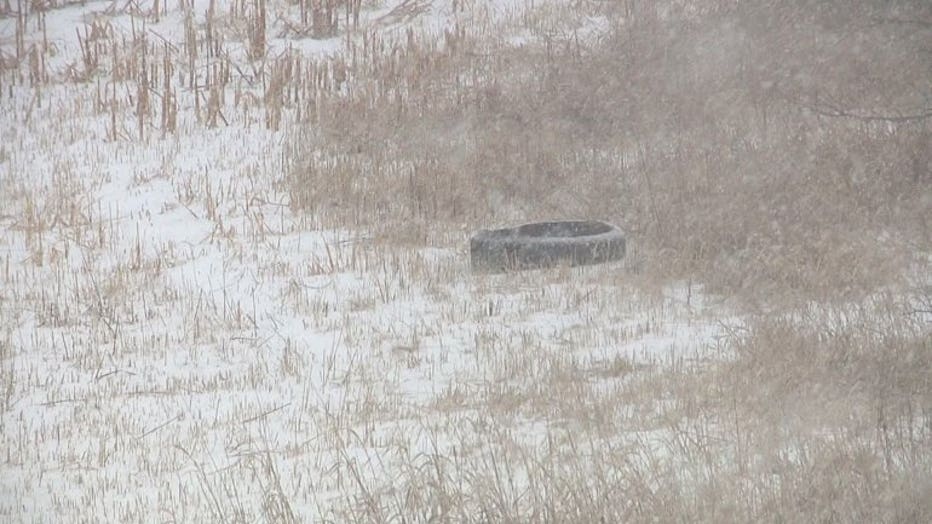 "People are slipping all over the roads. We've seen two different cars that were either in the ditch or off to the side," said JT Blum from Sheboygan.

The Milwaukee County Sheriff's Office reported three OWI-related crashes, 62 crashes involving property damage, 10 crashes involving injuries and 59 disabled vehicles from 9 p.m. Saturday through 4 p.m. Sunday.

"We've got to head down to Milwaukee, move a very large client from point A to point B, drive back to Sheboygan -- so I'm going to be spending a couple hundred miles on the road," said Blum.

And when crashes happen the nasty weather creates challenges for those who come to help.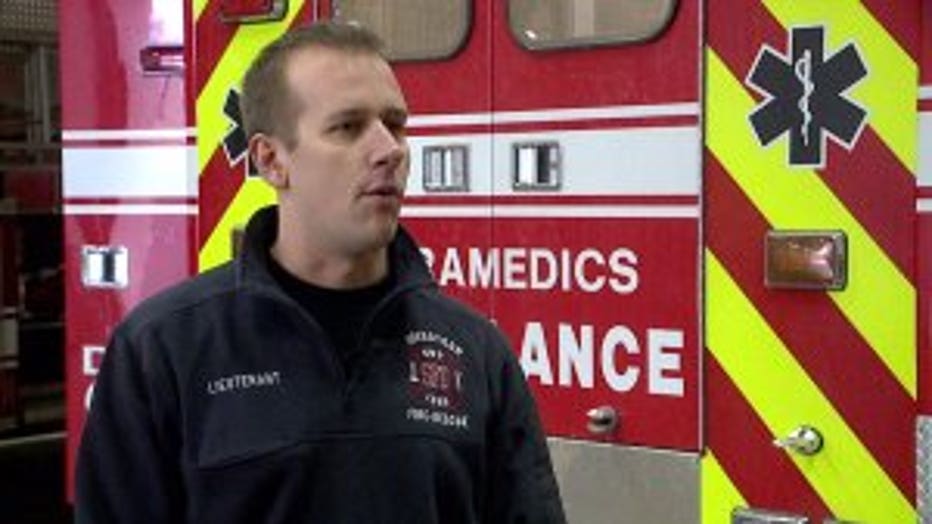 "We're probably going to see more motor vehicle collisions. People have to take it slow when they're out and about driving. If you don't need to go out, don't go out ," said Lt. Michael Lubbert with the Sheboygan Fire Department.

"Stay home if you can -- and keep your lights on!" said Shandi Blum from Sheboygan.

"Just slow down and take it easy," said Knehans.

It's important to manually turn your headlights on during the daylight if you're running your windshield wipers or visibility is limited -- and it's also important to give plows plenty of room to work.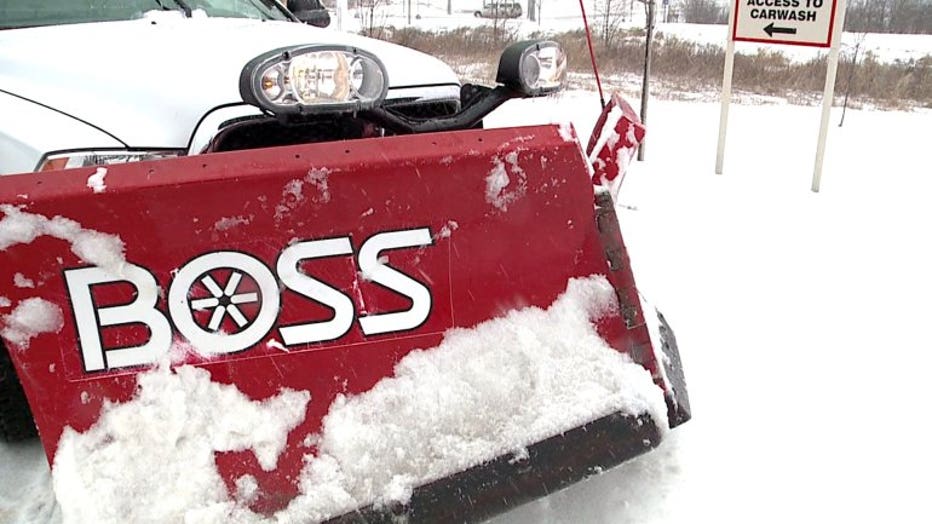 CLICK HERE for the latest traffic information via FOX6Now.com.