GOP 'very confident' in president's bid to take Wisconsin
PEWAUKEE, Wis. - The Republican Party of Wisconsin and the Trump campaign said they feel their work to criss-cross the state with rallies and events will be all the difference in securing Wisconsin's 10 electoral votes.
President Donald Trump himself has campaigned in the Badger State five times over the weeks leading up to Election Day, including Monday in Kenosha.
Wisconsin provided a pivotal but narrow victory for the president in 2016. On election night, supporters gathered for a watch party at the Ingleside Hotel ballroom in Pewaukee, hoping Wisconsin remains red this time around.
You Decide 2020: Track election results as they come in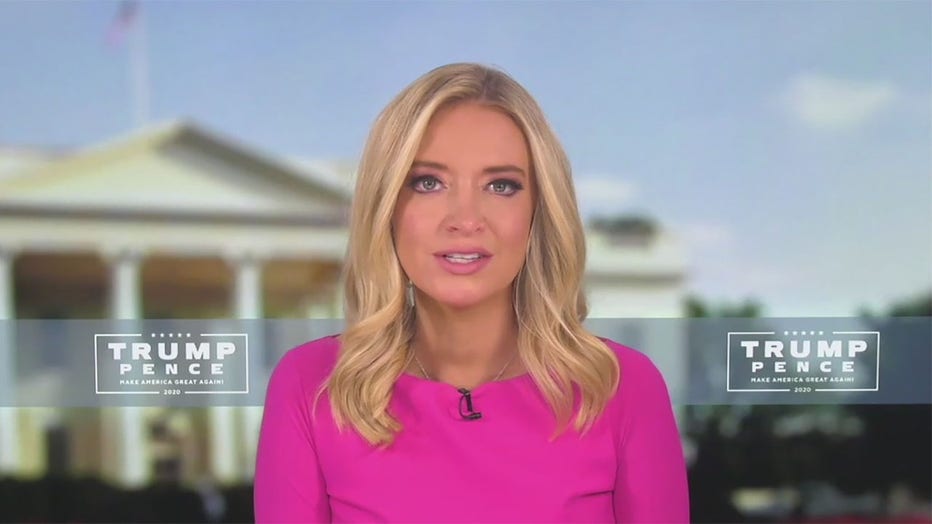 White House Press Secretary Kayleigh McEnany
Among an aggressive ground game, President Trump's focus on law and order, the economy and more, campaign officials told FOX6 News that they like their chances.
"We feel very confident about where we stand," said Kayleigh McEnany, White House press secretary. "Our record stands for itself. We've had a bunch of really good positive rallies there in the state of Wisconsin.
"Ultimately, I think it'll be the dairy farmers, the manufacturers who come and vote for this president resoundingly, and I do believe that he will prevail."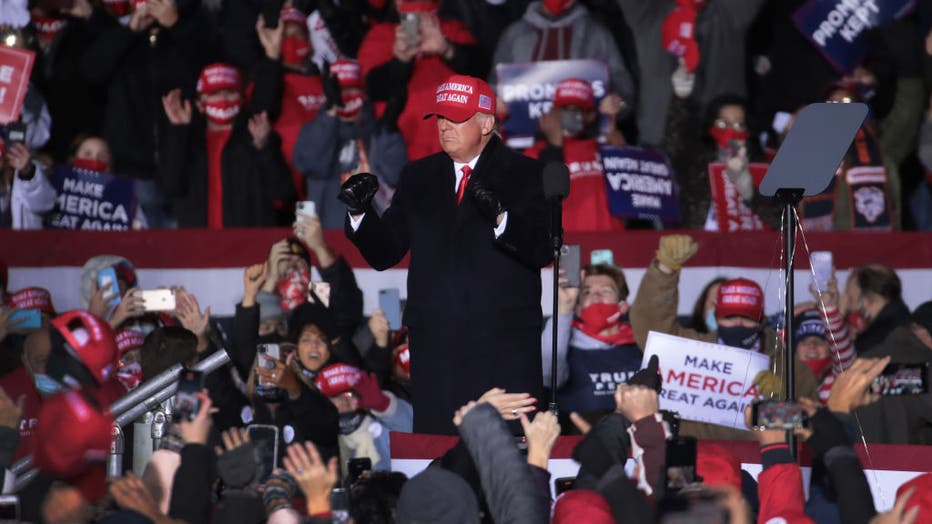 President Donald Trump speaks to supporters during a campaign rally at the Kenosha Regional Airport on November 02, 2020 in Kenosha, Wisconsin. (Photo by Scott Olson/Getty Images)

Citing civil unrest in areas of the country, like Kenosha, Wisconsin GOP Chairman Andrew Hitt said President Trump's decision to defend police -- not fund them -- resonates well with voters.
"Whether you live in Kenosha, or Wauwatosa, or the central city of Milwaukee, you don't want to live in fear, and that's really why that message is so important," Hitt said. "This president has made sure to be there for communities, to restore law and order, to restore public safety at times when communities needed it most."
Though not the size of a typical election watch party, the excitement in Pewaukee was. From the president's agenda to his frequent visits to the state, voters said they're hopeful and confident that President Trump will again win Wisconsin.
"I believe in the police. I trust when a police officer wants to go and do something to take care of a situation, it's something that needs to be done," said Wendy Radant of Waukesha. "And it's not something that's...that's racial or anything else. They're doing their job."
Voters said they agree with state Republican Party officials that the aggressive ground games will pay dividends in Wisconsin. The state of the economy, financial well-being and access to jobs matter most to them in this election.
"The economy's the most important factor. When President Trump was leading the economy before the pandemic, the economy was fantastic, including for Hispanics and Blacks," said John Puchner of Elm Grove.
FREE DOWNLOAD: Get breaking news alerts in the FOX6 News app for iOS or Android.
Hitt said the campaign has made more than 13 million voter contacts in Wisconsin. Together with the president's rallies, officials say that's evidence to show Republicans are more committed to Wisconsin.
The Trump campaign said it is encouraged by high voter turnout on Election Day.