GOP lawmakers say Wisconsin 'sanctuary cities' should be fined, pro-immigrant group calls for strike


MADISON -- Wisconsin cities that ban their police from cooperating with federal immigration agents would be fined under a Republican-backed proposal circulating in the state Legislature.

Similar legislation failed last year after an estimated 20,000 people rallied against it at the state Capitol. The GOP's renewed efforts in 2017 has led the pro-immigrant group Voces de la Frontera to call for a general strike on May 1st.

Milwaukee County Sheriff David Clarke has endorsed the legislation, while Mayor Tom Barrett said it won't force a change in how Milwaukee Police handle cases involving people who are in the country illegally.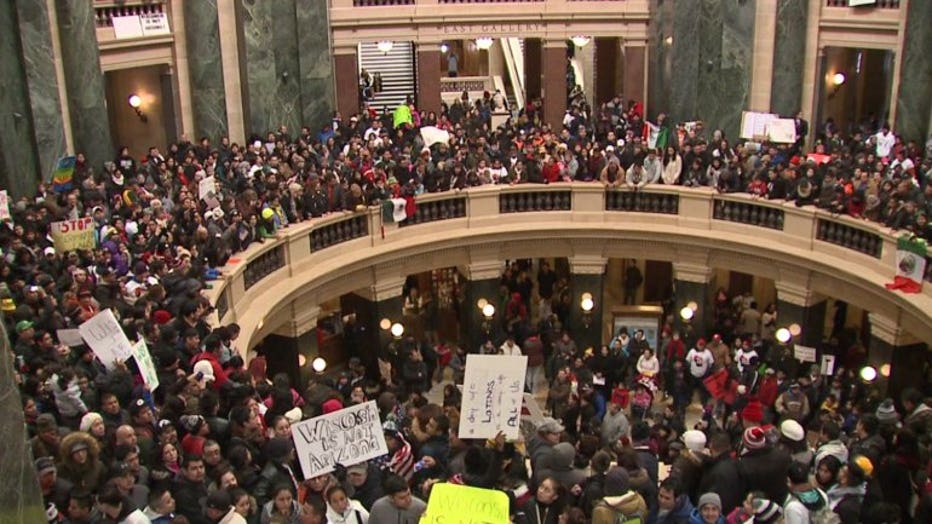 "The endgame of this bill is safe communities," said Rep. Janel Brandtjen, R-Menomonee Falls. "We need to start talking about getting rid of the most dangerous criminals in our neighborhoods, because that's best for the community overall."

Brandtjen's proposal and a second, similar bill come as President Donald Trump has ordered a new office created within the U.S. Department of Homeland Security that would allow crime victims an outlet to report people who are in the country illegally.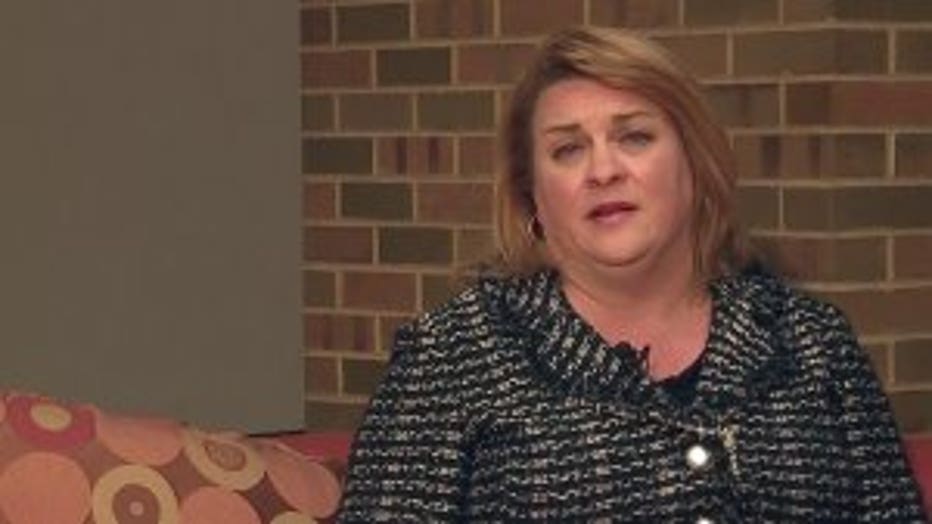 Brandtjen said the federal government shouldn't face local stonewalling when they're looking for violent criminals in Wisconsin. Her bill would fine municipalities up to $5,000 per day if they pass ordinances or create policies prohibiting their police from working with federal agents.

Smaller municipalities would face fines of $500 per day. The City of Milwaukee, Milwaukee County, and a few other municipalities with populations of more than 250,000 would face the larger $5,000 penalties.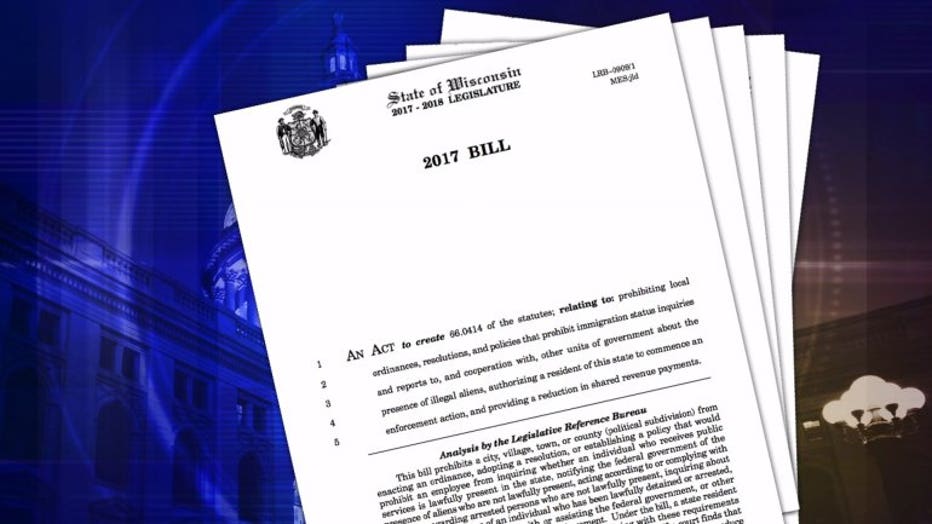 "This bill is about upholding federal laws. If you are here illegally and not breaking our current laws, this bill will not affect you," Brandtjen said.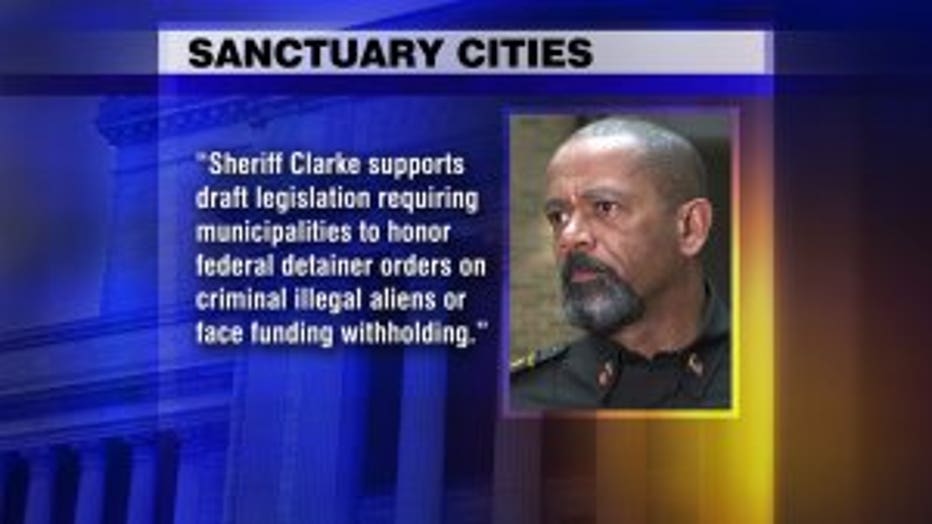 Clarke, who has said he will cooperate with federal agents, endorsed the legislation.

"Sheriff Clarke supports draft legislation requiring municipalities to honor federal detainer orders on criminal illegal aliens or face funding withholding," his office wrote on its Facebook page.

Milwaukee Mayor Tom Barrett said Milwaukee Police will continue its current policy of referring violent criminals to federal agents, but will not report people for minor offenses like traffic violations.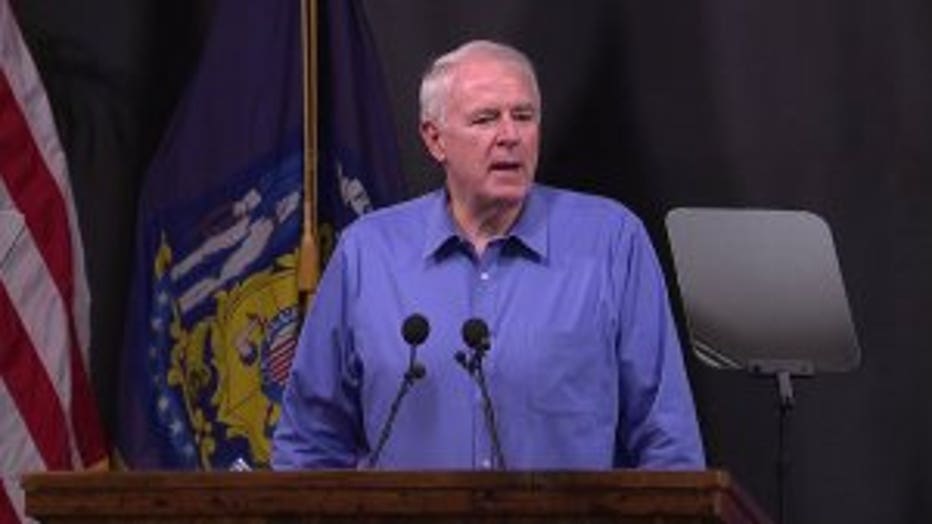 Milwaukee Mayor Tom Barrett


"We don't have the capacity to have them work as, in essence, border guards for the federal government," Barrett said. "That's the federal government's responsibility."

Voces de la Frontera, which is based in Milwaukee, is calling its May 1st strike in hopes of defeating the legislation again this year.

Sofia Flores of Milwaukee, whose parents are in the country illegally, said her family had been making plans about what would happen if certain members face deportation.

"We're definitely going to keep fighting (against the legislation)," Flores said. "They say they want to keep bringing it in. We're not going to let that happen. We're just going to keep resisting."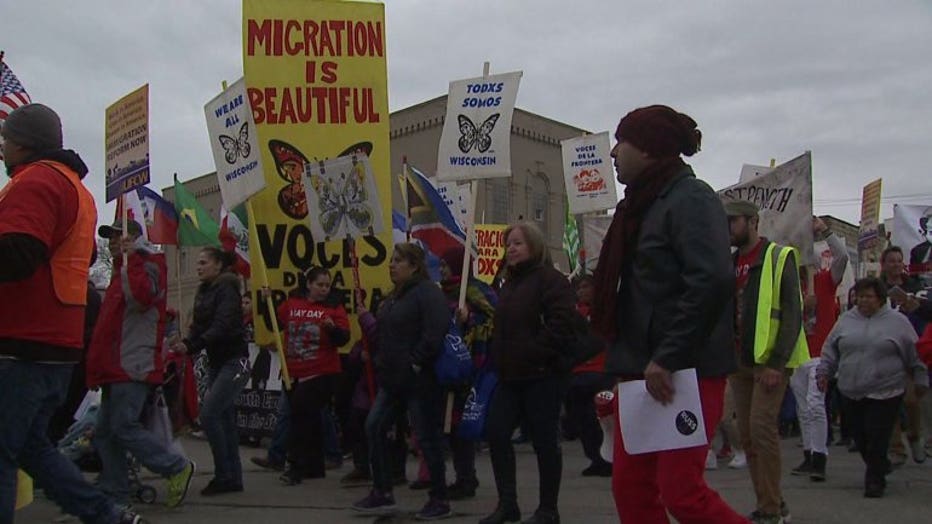 The bills are in draft form. It's not clear when either one will be scheduled for a committee hearing in the Legislature.