"Go back to Univision:" Donald Trump has Hispanic TV anchor escorted from news conference in Iowa
DUBUQUE, Iowa — Republican presidential candidate Donald Trump had an extended argument with the news anchor from a Hispanic television network, after he initially had the anchor escorted from a news conference Tuesday, August 25th.

Trump had a member of his security detail remove Jorge Ramos, the Miami-based anchor for Univision, from the conference room after Ramos stood up and began asking pointed questions about the billionaire's immigration proposal.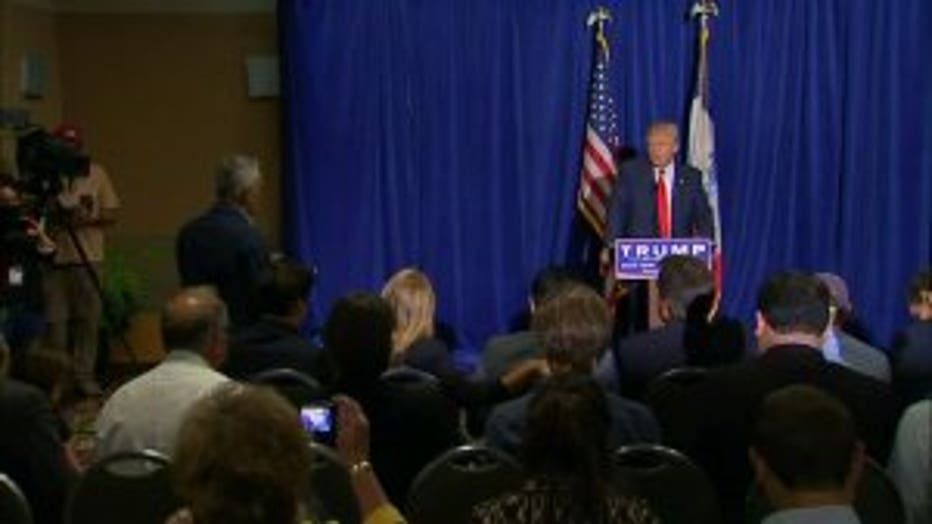 Donald Trump and Jorge Ramos


Trump has proposed ending birthright citizenship, a constitutionally protected right that declares that children born in the U.S. are automatically citizens.

Trump told Ramos to "go back to Univision."

Trump said Ramos was removed because Trump didn't call on him to ask questions.

Ramos was later readmitted and engaged Trump in a lengthy argument.