Glendale Qdoba attempted robbery, teens hid from police in ceiling
GLENDALE, Wis. - Glendale police arrested two teenagers early Tuesday morning who they say climbed into the ceiling after trying to rob a Qdoba – prompting a standoff.
It took several hours for police to get the teens, an 18-year-old man and 16-year-old girl, out.
Police said, around 10:45 p.m. Monday, they got a call from employees at the Qdoba on Silver Spring. When police arrived, the front and back doors were immediately blocked – and the teens climbed into the ceiling. All employees made it out safe.
SIGN UP TODAY: Get daily headlines, breaking news emails from FOX6 News
Around 1:45 a.m. Tuesday, police said the teens broke through the drywall in an adjacent store and were arrested.
Based on the damage to the ceiling, a contractor told FOX6 News that the pair moved 20 feet while inside and are lucky to have not fallen through. The damage indicates the teens climbed up a rack in the kitchen to reach the ceiling tiles.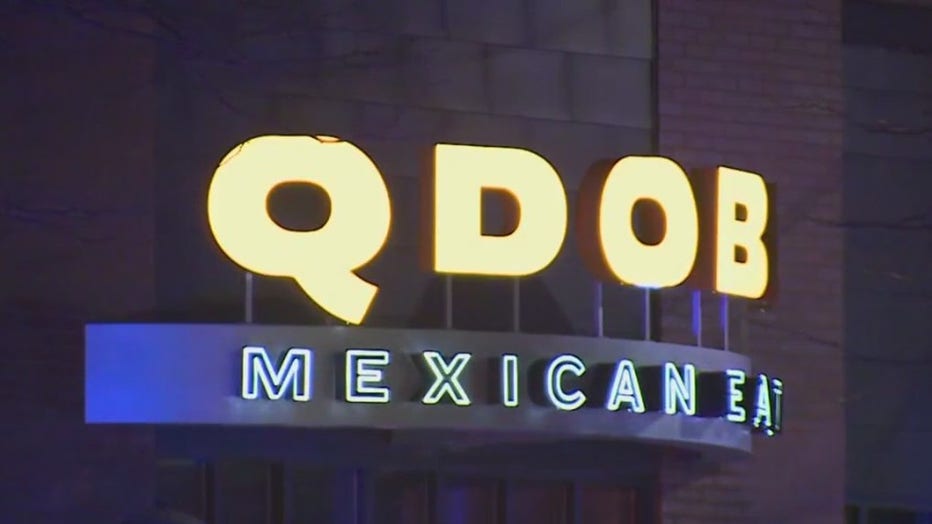 Qdoba attempted armed robber, Bayshore
"I don't know how they stayed up there for as long as they did, but they must have been nimble," said contractor Chris Davidson. "You got about 6-to-7 feet from the top of the ceiling to the bar joist area, so you'd be able to kind of jungle-gym it through if you had to."
Davidson said the kitchen ceiling was replaced, an electrician repaired the light fixtures and cleaning crews sanitized the restaurant. Bayshore told FOX6 there was no damage to any other stores.
FREE DOWNLOAD: Get breaking news alerts in the FOX6 News app for iOS or Android.
"I see no problem with them opening up tomorrow," Davidson said.
Glendale police said the investigation remains open and ongoing. The teens could be charged with robbery, false imprisonment and resisting an officer.