Glendale pursuit ends in Milwaukee River, driver 'on the swim team'
GLENDALE, Wis. - A 43-year-old Plymouth man is in police custody after leading Glendale police on a pursuit early Monday, April 4 that ended with him jumping into the Milwaukee River. 
The man was in the water for about 10 minutes and there were concerns regarding hypothermia.
This all started around 2:30 a.m. when police say a vehicle thought to be connected to several burglaries entered Glendale. The vehicle was not stolen.  
A Glendale officer successfully deployed stop sticks on I-43, and the vehicle exited I-43 and traveled westbound on W. Silver Spring Drive.
SIGN UP TODAY: Get daily headlines, breaking news emails from FOX6 News
When a Glendale squad attempted a PIT (Pursuit Intervention Technique) maneuver, the vehicle stopped on Silver Spring, and the Plymouth man jumped into the river.
"It's cold as hell in here, come on," police said in body camera footage. "There's nowhere to go. You can hear the sirens. Come to us. Get out of the water. Stay warm."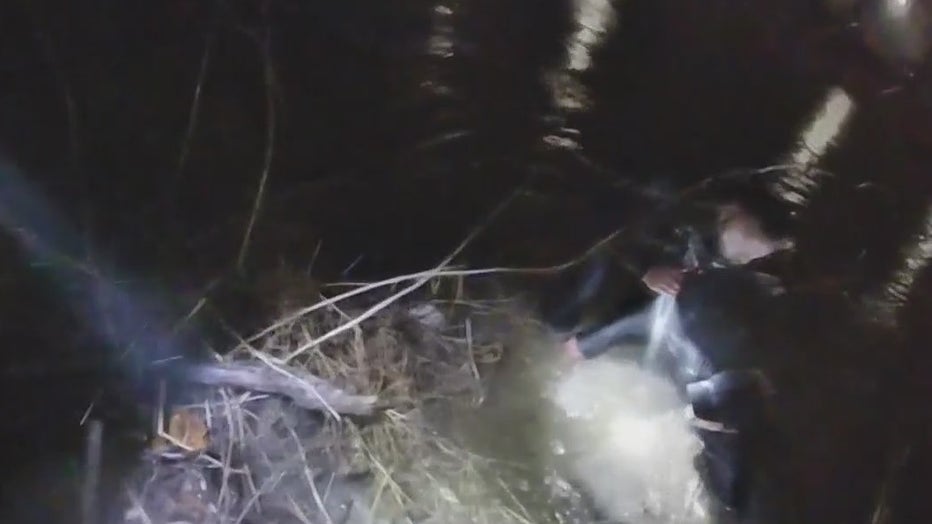 Officers spent several minutes going back and forth with the man.
"Now is not the time for questions, man," said police. "We want to save your life. Get out of the water. You don't need to get sick from this, man."
He eventually swam to shore.
"It's too cold to do this," said police. "It's too cold and you're too old."
As he exited the water, the effects of the cold kicked in.
"Come on – walk. Walk the best you can," said police. "Give me your hands, Matthew."
The man was taken into custody and even joked with officers.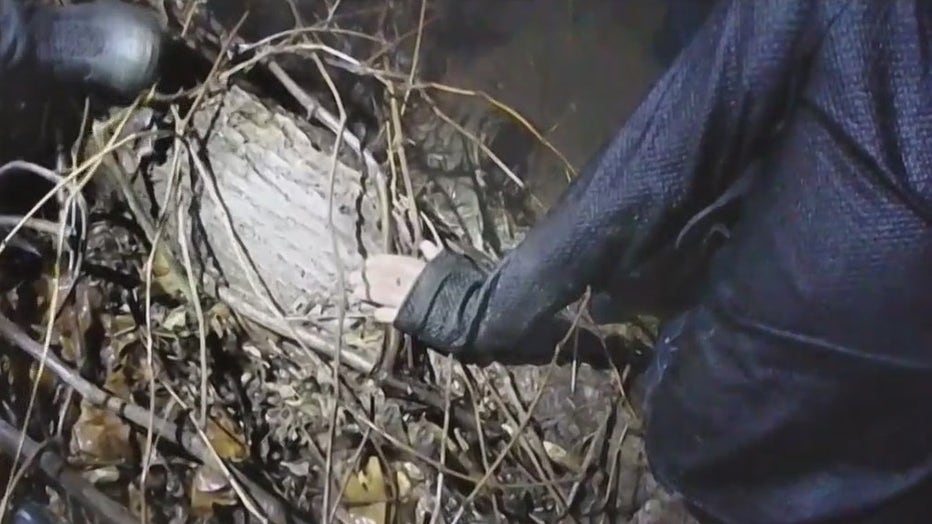 "I was on the swim team," said the man. 
"I can tell," an officer replied.
Glendale police escorted him up the bank and arrested him.
"We got him up the bank," said police. "We're taking him into custody right now. Then we'll walk him to Fire."
From there, the North Shore Fire Department took him to the hospital to be checked for hypothermia. 
Charges are pending.