Glendale police arrest man wanted for sexually assaulting 16-year-old at Bayshore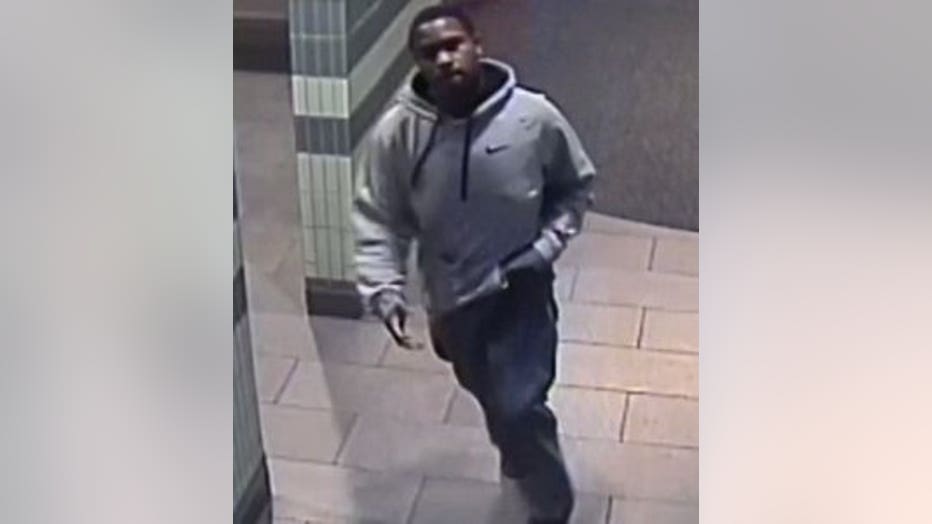 GLENDALE -- Glendale police on Wednesday, Dec. 4 shared video of a man wanted in connection with the sexual assault of a 16-year old that occurred at Bayshore Tuesday evening, Dec. 3. On Wednesday night, police announced he was in custody.

Police described the man as black, standing approximately 5'5 feet tall with a heavy build, dark complexion, and short black hair. He was wearing a gray hooded Nike jogging sweatshirt.

Shoppers said they were hopeful he'd be caught quickly.

"I love the mall at this time of year because of the music, and the lights, and everything," said Windy Bohn, mother. "(My daughter and I) come here a lot together, and then sometimes I let her come with her friends, so that's very troubling to me."

News of the sexual assault was a disturbing surprise for Bohn.

"I feel a little less safe within the last year, probably, here," said Bohn. "I don't see a ton of security around the area. Maybe that's why."

Moving forward, she and her daughter said they wouldn't be leaving each other's sides.

"Just stay close to my parents whenever I come here -- not go alone to a store, not walk to a different store, and just stay with people I know and trust," said Rhea Bohn.

Bayshore officials shared this statement:

"The safety of our guests is always our number one priority. We are truly saddened by the incident that took place on our property the evening of December 3rd and our prayers are with the victim. We continue to work closely with the Glendale Police Department to aid them in their active investigation," stated Kirk Williams, managing director, Cypress Equities.