'Give me your purse or I'll kill you:' Man accused of stabbing woman 14 times at Columbia St. Mary's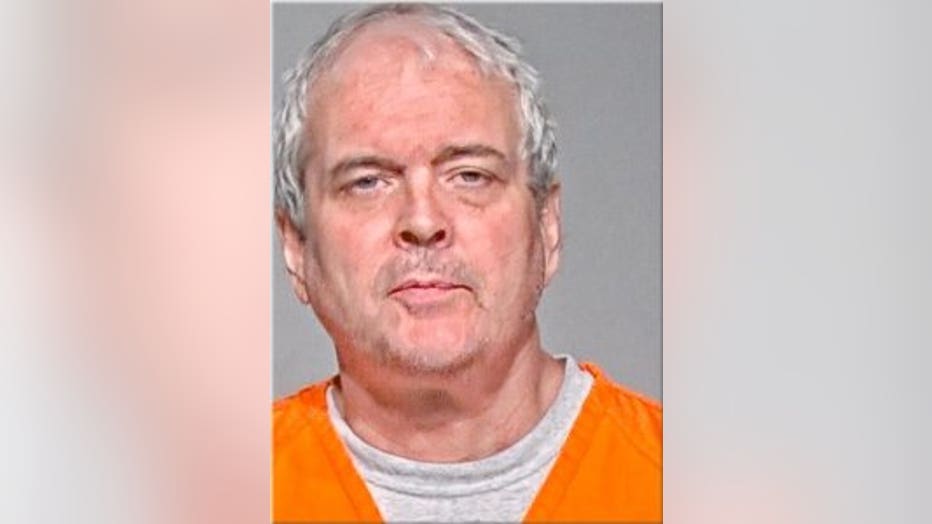 MILWAUKEE -- The man accused of stabbing and nearly killing a woman in a parking garage at Columbia St. Mary's on April 2 made his initial appearance in court Sunday, April 8.

Walking into court wearing handcuffs, James Dedrew, 53, sat down to face a slew of charges.

Dedrew has been charged with the following:


According to the criminal complaint, police were called to a parking structure at Columbia St. Mary's Hospital around 7 p.m. Upon arrival, an officer learned witnesses and medical staff found the victim and immediately took her to the hospital's emergency department for life-saving medical intervention and surgery.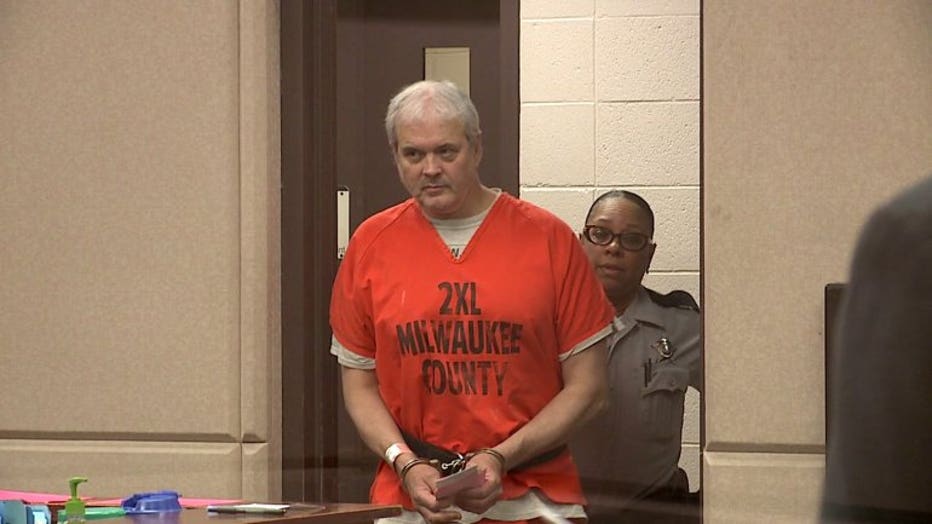 The victim told police she "did not know" the man who stabbed her, and told investigators, "I gave him my purse, but he stabbed me anyway."

According to the complaint, the victim said as she was walking to her vehicle, she saw Dedrew standing in the stairwell above her before he disappeared from view. Once she got to the third floor, where her car was parked, she walked past Dedrew -- at which point he told her to "give me your purse or I'll kill you." Before she could even react, Dedrew pulled out a large knife and began to stab her repeatedly in the chest. The woman dropped her purse, but Dedrew continued to stab her in the arms, face, head and chest.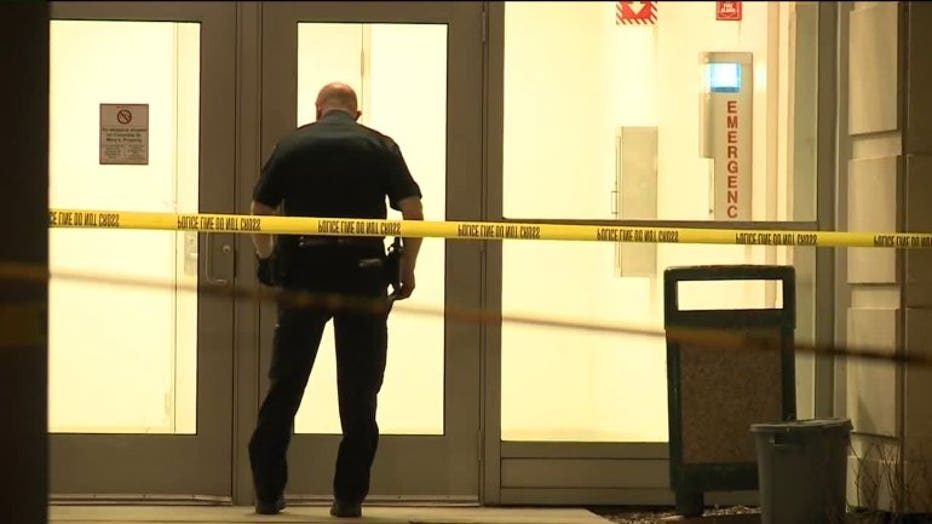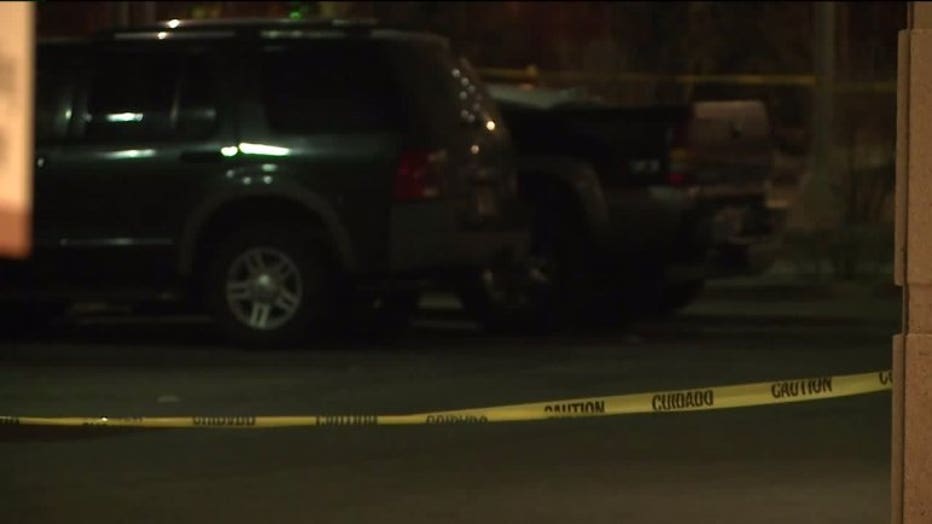 The victim said Dedrew asked for her keys and repeatedly told her to "get up and get in your car." Due to her injuries, she told Dedrew she was unable to, and then Dedrew continued to stab her while she was on the ground. Suddenly, Dedrew stopped stabbing her and started to repeatedly kick her in the head.

The woman described Dedrew's attack as "relentless." Investigators say the victim suffered extensive injuries and approximately 14 stab wounds -- but thanks to the quick action by hospital staff and the help of a good Samaritan, the victim did survive the attack.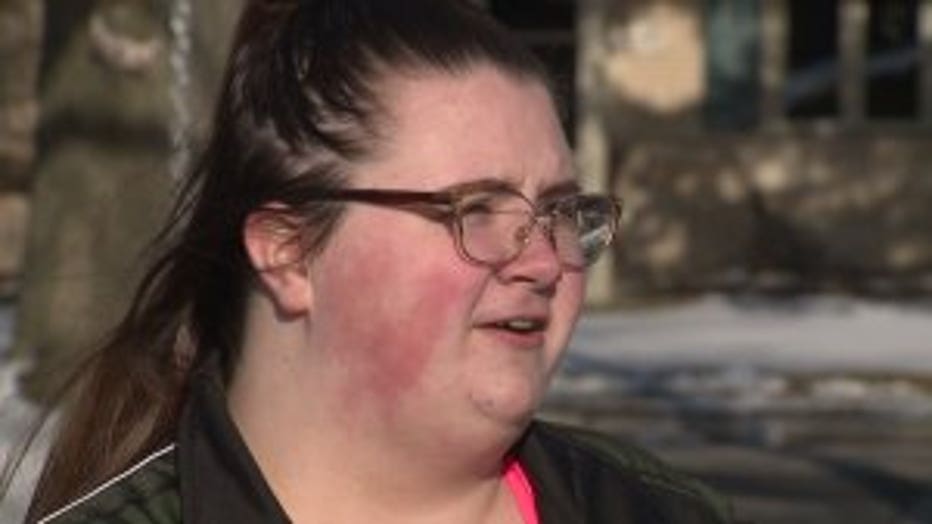 "I was walking towards the big glass door in the parking garage and I noticed that there was blood dripping down the door and onto the handle," said Tierney Mawhinney, who was a witness.

Mawhinney was walking to her own car in the parking garage, where the stabbing unfolded moments prior.

"All the sudden, Milwaukee police car turns on its lights really fast and pulls into the parking garage," said Mawhinney.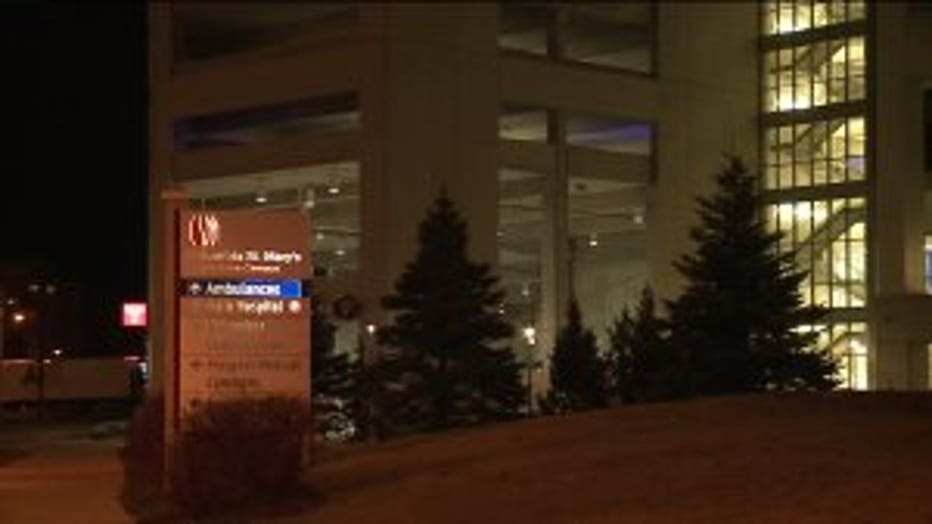 One witness said she saw Dedrew punching and kicking the victim. The witness began to yell at Dedrew to stop and then ran toward him. The witness told investigators that she saw another woman rush to aid the victim so she began to pursue Dedrew on foot.

Officers say they were able to connect Dedrew to the attack after finding a blood trail from the parking lot leading outside to a nearby bus stop. Dedrew was later spotted at a second bus stop near 35th and Wells -- where police arrested him. When approached, Dedrew immediately said he was "not going to talk to them" and demanded a lawyer. Officers noticed Dedrew had a significant amount of blood all over his clothing and face.

As his initial court hearing began, Dedrew made a request to the court.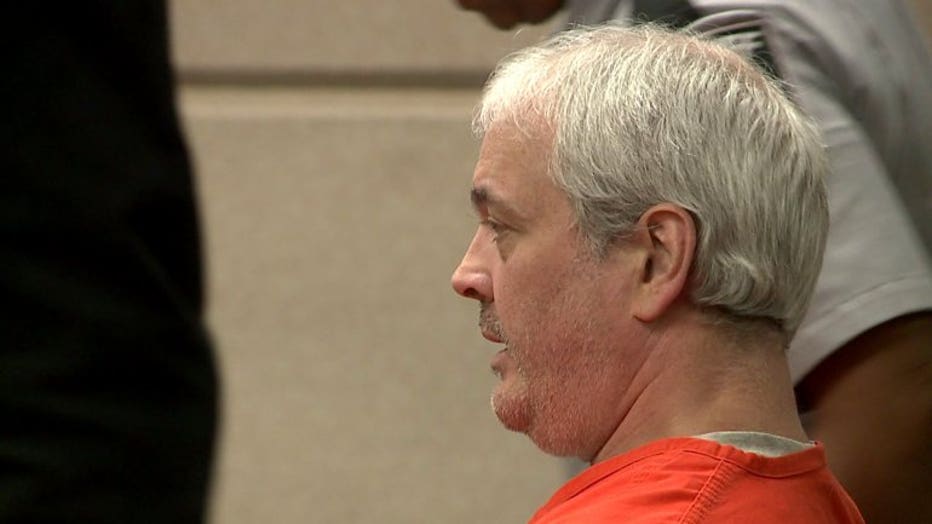 "Discussing this case with Mr. Dedrew, I do believe at this time that competency is an issue. We would request that Mr. Dedrew is evaluated as such by the forensic unit," Dedrew's appointed attorney said.

The request was granted by the court. A doctor's report return was scheduled for April 30.

This isn't the first time he's been accused in a case like this.

Court records show Dedrew committed a similar crime near 68th and Florist in Milwaukee in 2006. According to court records, the man stabbed two women in an apartment, and grabbed one inappropriately before fleeing the scene. The suspect told police he didn't know if he stabbed someone, but "felt like he did." Dedrew served 10 years in prison.

There were other battery cases in 2003. Court records show prior cases were slow to progress due to mental health issues.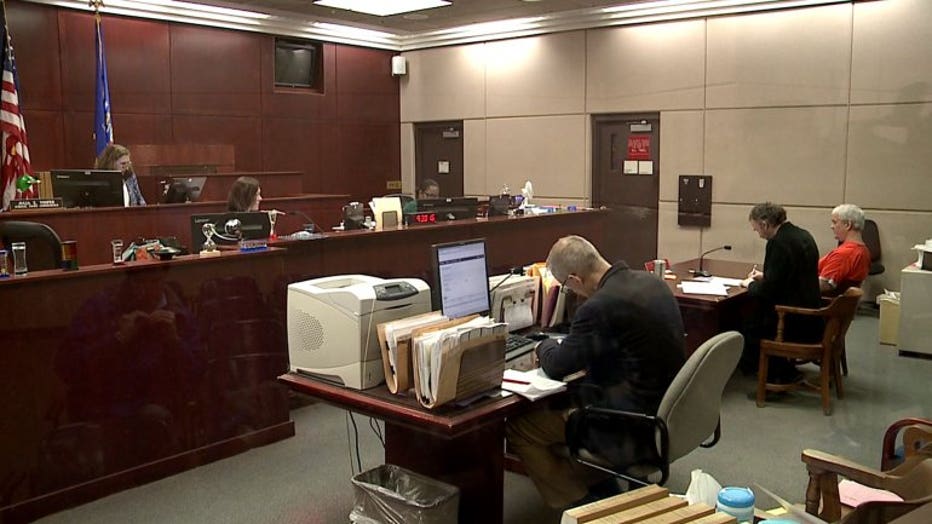 Additionally, court documents show that even in jail, Dedrew was aggressive. He was cited for spontaneously attacking other inmates.

Dedrew had been out of jail less than a year before this most recent attack happened.