"Give me all your high-powered opiates:" 32-year-old man accused of robbing Walgreens store in Waukesha
WAUKESHA COUNTY -- A 32-year-old Waukesha man has been charged in connection with an armed robbery that occurred at the Walgreen's store on N. Grandview Boulevard in Waukesha on June 7th.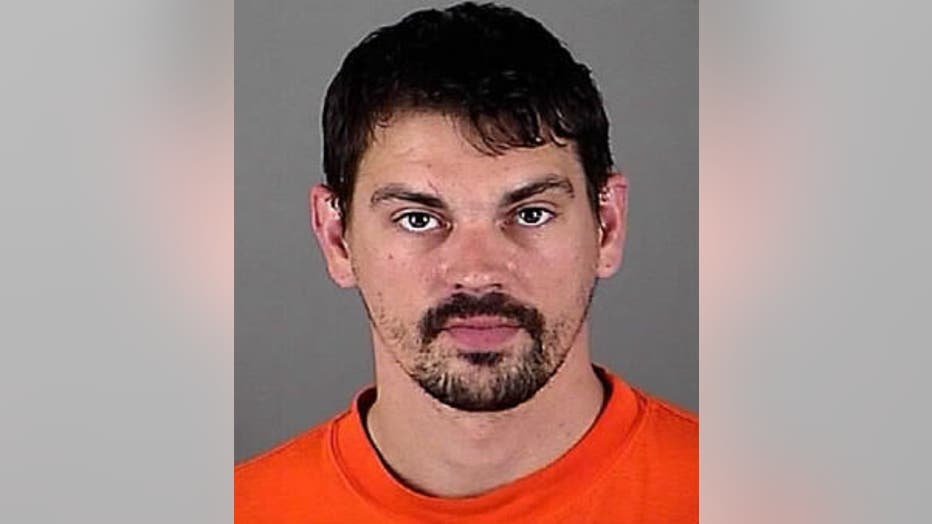 Derek Augustine faces one count of armed robbery and one count of possession of narcotic drugs.

On June 7th, just before 2:00 p.m., police were dispatched to the Walgreen's store for a report of an armed robbery. Officers were advised that a man had entered the store wearing a black hoodie, holding a knife. The suspect had apparently threatened a pharmacist, and the suspect was able to obtain oxycontin pills before fleeing the store on foot.

Police spoke with the pharmacist, who indicated he was filling prescriptions when he was surprised by a man later identified as Derek Augustine -- who was carrying a bag in one hand, and a knife in the other. The pharmacist told police the suspect said: "Give me all your high-powered opiates and you won't get hurt."

The complaint indicates the pharmacist put his hands up in the air and started to walk towards a locked cabinet -- opening the cabinet and taking out three bottles of oxycontin, with 100 60 milligram pills in each of two bottles. A third bottle contained 70 60 milligram pills.

Police say Augustine then jumped over the counter and fled the store.

Officers searched the area and found Augustine nearby. They found he had oxycontin pills in his possession. The complaint indicates he told police he had consumed "a handful" of the pills, and he was taken to the hospital to be medically cleared. Police found Augustine's bag and knife in the area.

Augustine was interviewed by officers at the hospital, and he indicated when he was 23, he had hernia surgery and began taking percocet -- eventually becoming addicted. Augustine said three days prior to the incident at the Walgreens store, he went to the doctor, who prescribed him with codeine, xanax and clonidine. The plan was to slowly withdraw him from drugs so that he would not get sick. One or two days later, Augustine told police his mother flushed the medication because "she does not like it when he starts taking that kind of medication."

Augustine told officers when he began withdrawing, he decided to "get a knife" and rob the Walgreens store.

The complaint indicates Augustine told police he got a knife from the kitchen and headed to the Walgreens store on Grandview Boulevard.

Augustine is set to appear in court on June 19th for his preliminary hearing.