Girl battling cancer gets to meet Justin Bieber at BMO Harris Bradley Center
WAUWATOSA -- A four-year-old girl battling a rare form of brain cancer got to meet Justin Bieber Sunday, October 21st!
Hailey Roser lives in Milwaukee and got to meet Bieber, who is in town for a concert -- following a social media blitz.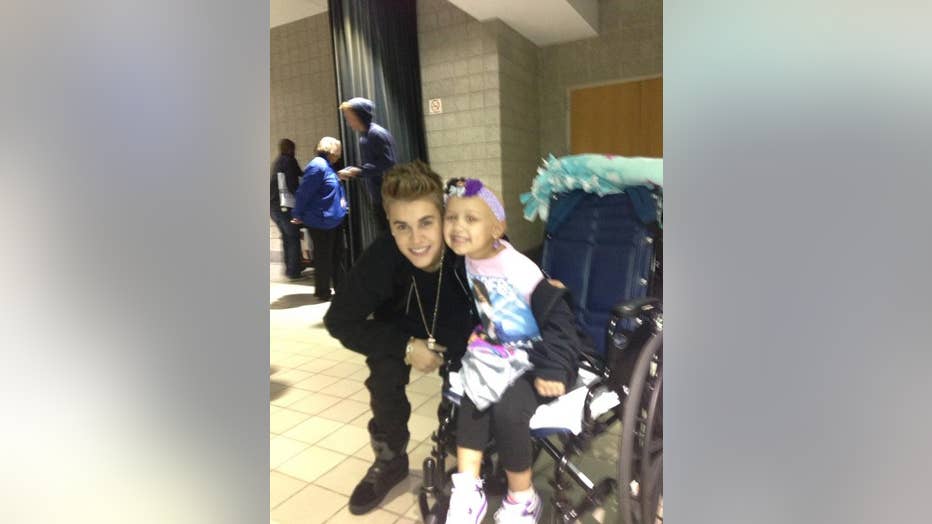 Roser got to meet Bieber at the BMO Harris Bradley Center prior to his show.
Roser's family wasn't sure the meet-and-greet and concert would be possible for Roser due to her condition, but she was able to get medical clearance to attend earlier Sunday.
There were also some concerns over whether Roser would be able to leave the hospital to meet Bieber at the show after the shooting at the Azana Salon & Spa in Brookfield led to a lockdown of Froedtert Hospital and Children's Hospital of Wisconsin for a portion of the afternoon. However, the meet and greet happened, and Roser got her wish.