'Getting ahead of it:' Racine Common Council passes mask ordinance; people and businesses face fines


RACINE -- As COVID-19 cases continue to rise, the Racine Common Council voted 8-7 on Tuesday night, July 21 in favor of imposing a city-wide mask mandate after lengthy debate done virtually due to the pandemic. This, as Wisconsin set a single-day record, with more than 1,100 new positive cases reported Tuesday.

The ordinance as it was proposed for the vote would require masks to be worn everywhere indoors -- except your home -- and everywhere outdoors where social distancing is not possible. There are exceptions, like when eating or drinking in restaurants or bars.

"The best mitigator we have at this time is masking," said Alderman John Tate II.

"We're going too far," said Alderman Henry Perez. "We're going too far mandating it."

"It's not a big deal to wear a mask," said Alderwoman Mary Land.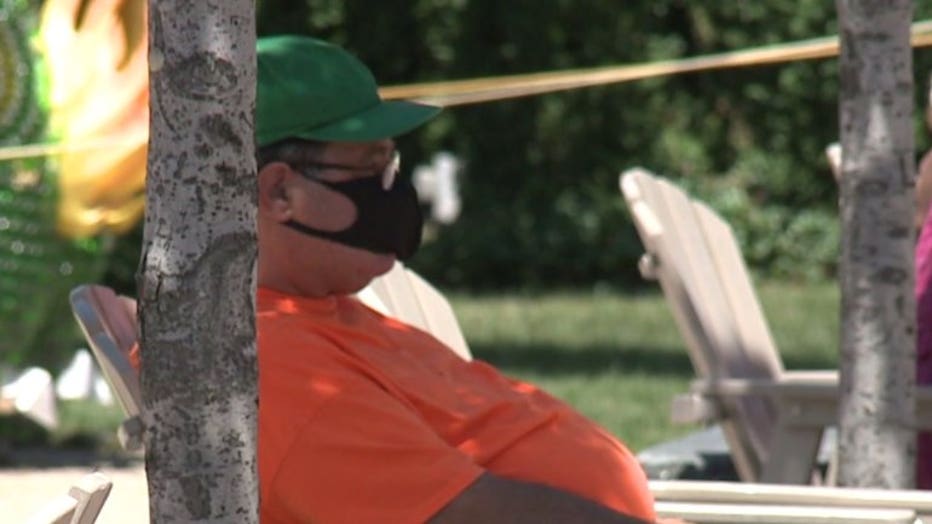 It goes into effect Monday, July 27, with people and businesses potentially facing fines if found to be in violation, but the hope is to limit that through education, as the ultimate goal is slowing the spread of COVID-19, saving lives and possibly, dialing back other restrictions.

"This sucks," said Alderman Jason Meekma. "This totally sucks, and it is not an easy thing for us to make a decision about on any step of the way, and if you follow the path we've been on, we've been trying to do the best that we could with what we have."

Some alders argued issuing a mask ordinance will have a detrimental impact on businesses, and questioned how police will properly enforce it and issue citations. Others pointed to consumers making conscious choices on where to spend their dollars -- in places they feel safe.

"If you mandate this, I think it's taking away from the people's personal responsibilities," said Alderman Perez.

"This is not just a good public policy to keep people safe," said Alderman Trevor Jung. "It's a good public policy to make sure that people feel like they can spend their money in this community."

It is set to expire at the end of 2020. However, the council is set to review the ordinance in October.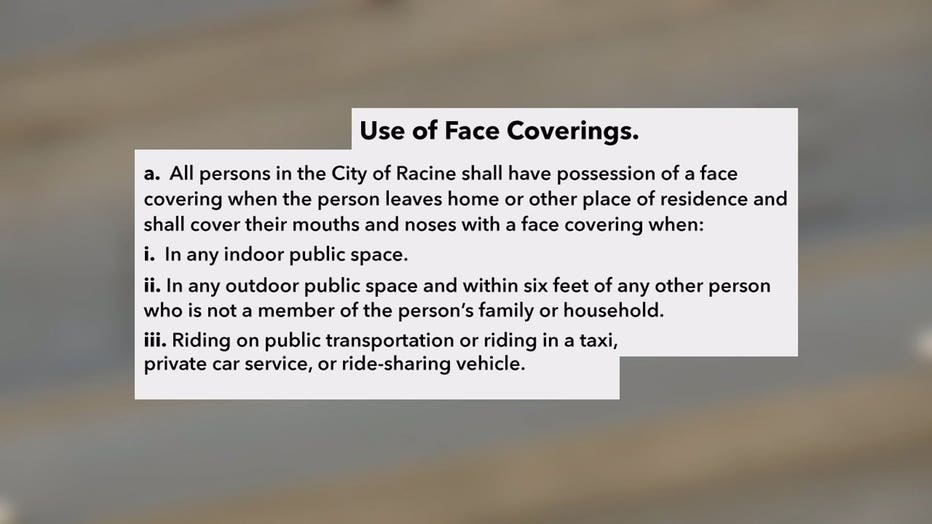 Racine Mayor Cory Mason, who proposed the action, said it is the best option Racine has to protect itself.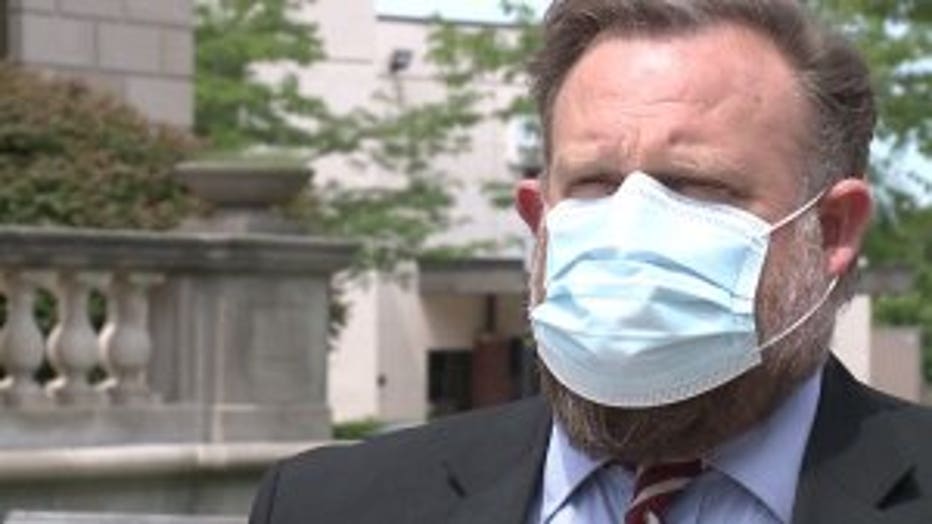 "Masks seem like a much easier way to prevent the spread of coronavirus by getting ahead of it, then having to think about are we gonna have to close parts of the economy back down? That's not where we want to go, but we need to keep people safe," Mason said.

Mason hopes that masks can help contain the virus and prevent another economic shutdown in the meantime.

"We've certainly seen in other jurisdictions that have done this, it's helped turn the tide on mitigating the spread of the coronavirus," said Mason. "That's where we want to get to."