Germantown, West Bend police seek same armed robbery suspects; both crimes caught on camera
WEST BEND -- We are learning more about a pair of armed robbers who assaulted a Germantown store employee over the weekend then fled police. They targeted another business before that; surveillance video shows they struggled to take everything they wanted.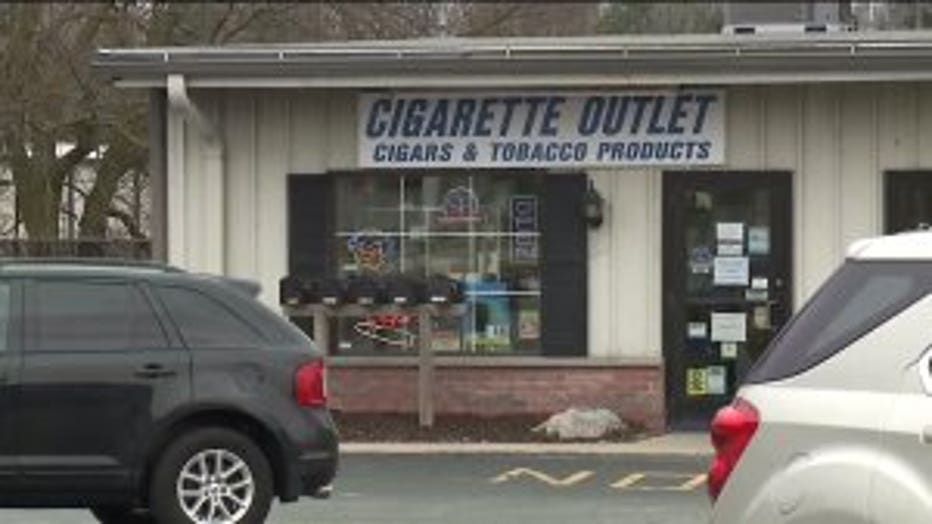 Cigarette Outlet, West Bend
At the Cigarette Outlet store in West Bend, manager Janine Paczelt said she was apprehensive Tuesday, November 21st because of what happened Saturday afternoon. "I've been the manager here 15 years and I've never been scared. Literally, never been scared. Now, I don't know," said Paczelt. Surveillance video shows one man entered the store Saturday around 2:15pm and talked to the cashier. Then a second man stormed in with his hood up and gun out. He demanded money.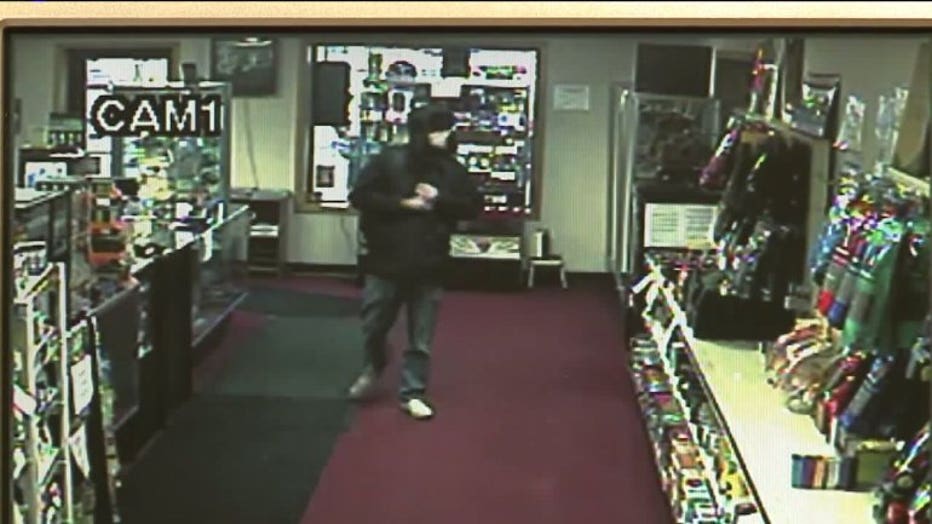 Robbery of Cigarette Outlet in West Bend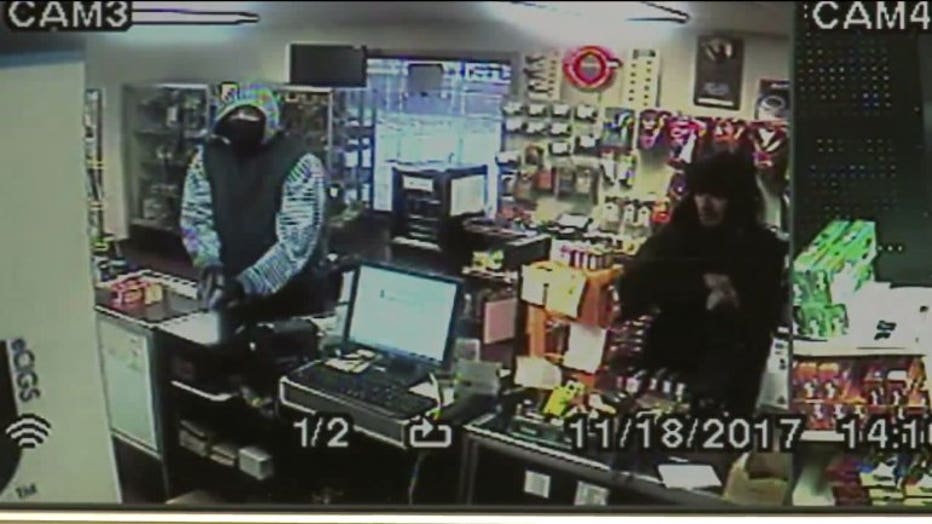 Robbery of Cigarette Outlet in West Bend
"When I first watched it, I was very upset because of my employee (being threatened)," Paczelt said. The surveillance video shows the gunman then scooped up about a dozen cartons of cigarettes and struggled to keep a handle on them. His partner helped while balancing a rack of lighters he took from the counter.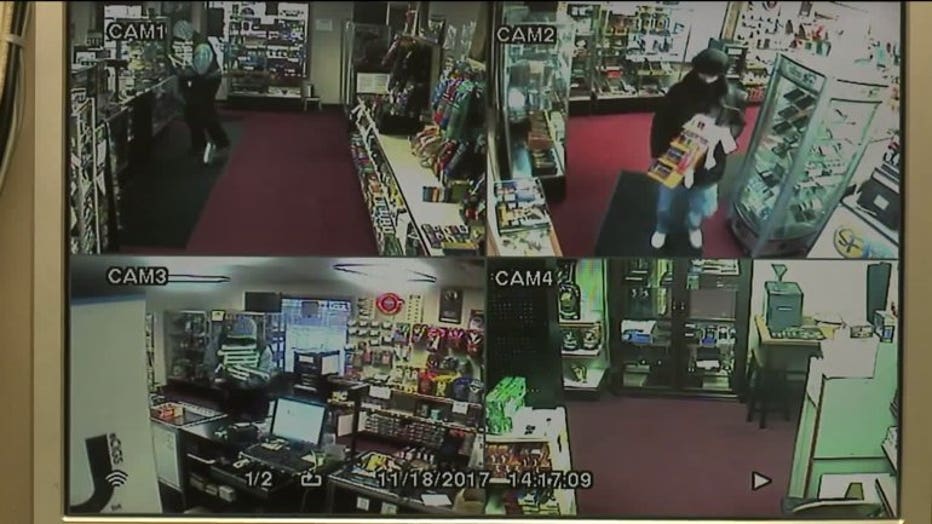 Robbery of Cigarette Outlet in West Bend
"After you've watched it four or five times, you're laughing at it because these guys are, like, really stupid," Paczelt said. What happened about an hour later at a vape store in Germantown is not so funny. Police say the same men robbed the business and the gunman pistol-whipped the clerk.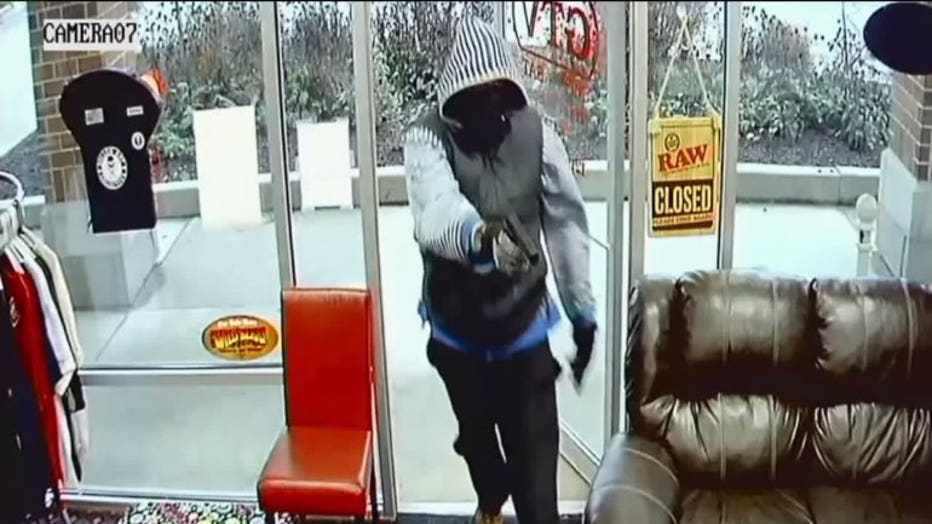 Robbery of Germantown vape store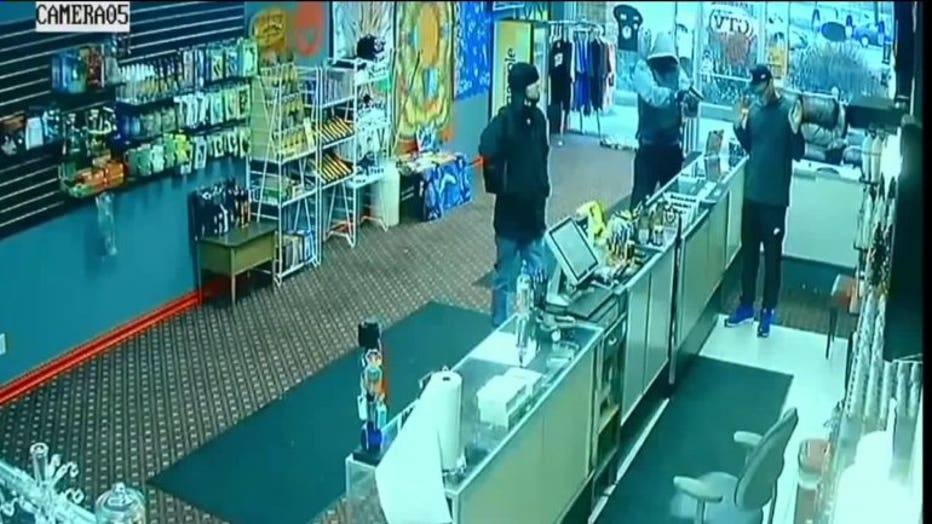 Robbery of Germantown vape store
Germantown police tried to stop the suspects, but they swerved at the officer -- trying to deflate their tires. The officer gave chase, but stopped the pursuit after five minutes. In a Facebook post, the Germantown police chief commended the decision, saying the officer acted responsibly given the traffic.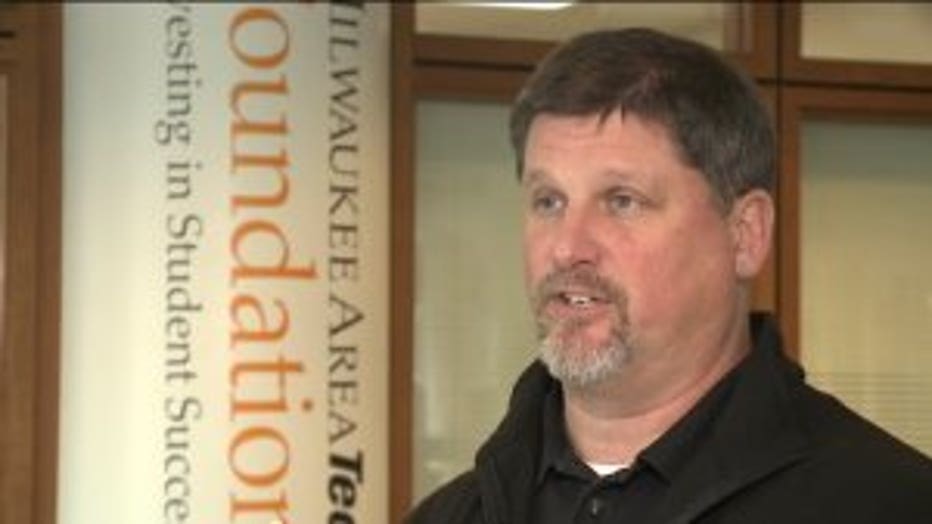 Richard Cole, a law enforcement instructor at MATC, said officers are trained on pursuits every two years. "If he believes the circumstances are such that the danger of continuing the pursuit outweighs the benefits of catching the person at that time, they have the ethical obligation to shut it down," Cole said. Both Cole and Germantown Police Chief Peter Hoell cited the "due regard" language pertaining to emergency vehicles in state statute. Authorities in both Germantown and West Bend told FOX6 Tuesday they believe they're looking for the same suspects. While the robbers are still on the run, Paczelt said she hopes it is the last time she sees the suspects in her store. "Everybody knows who you are, so don't come back," she said.