George Floyd family attorney Benjamin Crump joins attorney for family of Joel Acevedo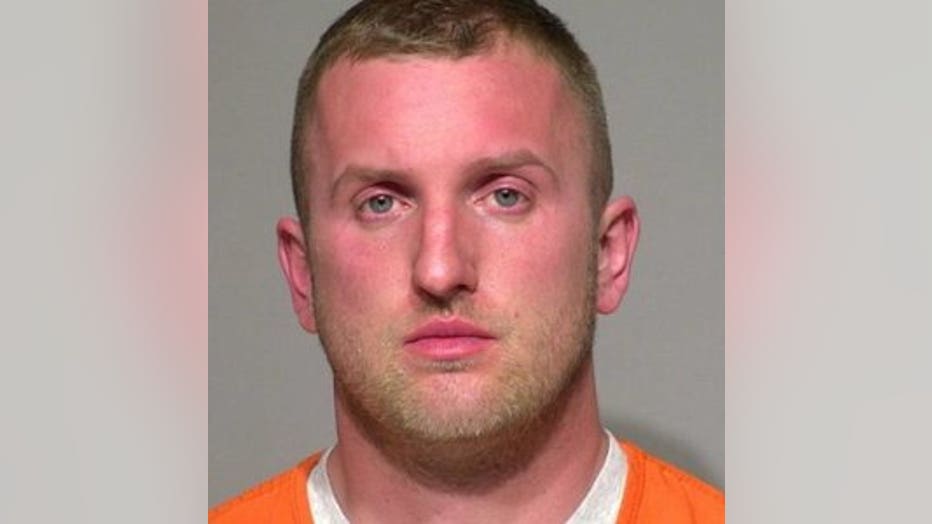 MILWAUKEE -- On the heels of George Floyd's death, Attorney Benjamin Crump has joined Attorney B'Ivory LaMarr in representing Joel Acevedo's family in Milwaukee, "to seek justice in yet another police strangulation case," according to a news release Tuesday, June 23.

A charge of first-degree reckless homicide was filed May 13 against off-duty Milwaukee Police Officer Michael Mattioli. He is charged in connection with the death of Joel Acevedo following a fight inside Mattioli's home near 45th Street and W. Cleveland Avenue on April 19. Prosecutors said Mattioli indicated he "held (Acevedo) on the ground" after Acevedo tried stealing from him and punched another man in the home. It happened the morning after the off-duty officer hosted a get-together at his home.

Mattioli, 32, is a 13-year veteran of the Milwaukee Police Department and has been placed on full suspension, according to police.

Acevedo, 25, died from his injuries at Aurora St. Luke's Medical Center on April 25.

The news release Tuesday noted in the wake of Acevedo's death, "social justice leaders and community supporters who have rallied and marched on behalf of Joel Acevedo" and "continue to demand the public release of body CAM footage and 911 tapes from April 19, 2020, in order to shed light on Acevedo's death." They also want two others connected to the incident to be charged, and for Mattioli to be fired.

"We believe that Joel was strangled for over 10 minutes," said LaMarr. "That's significant."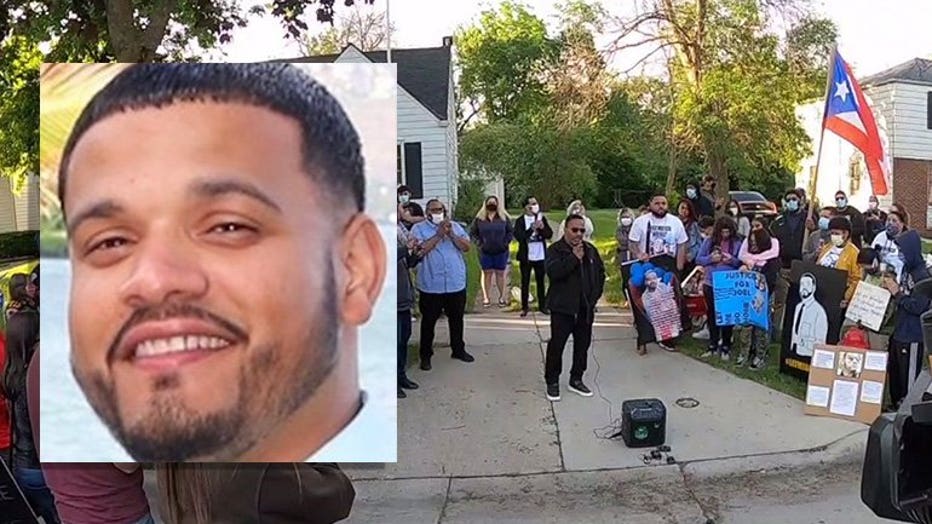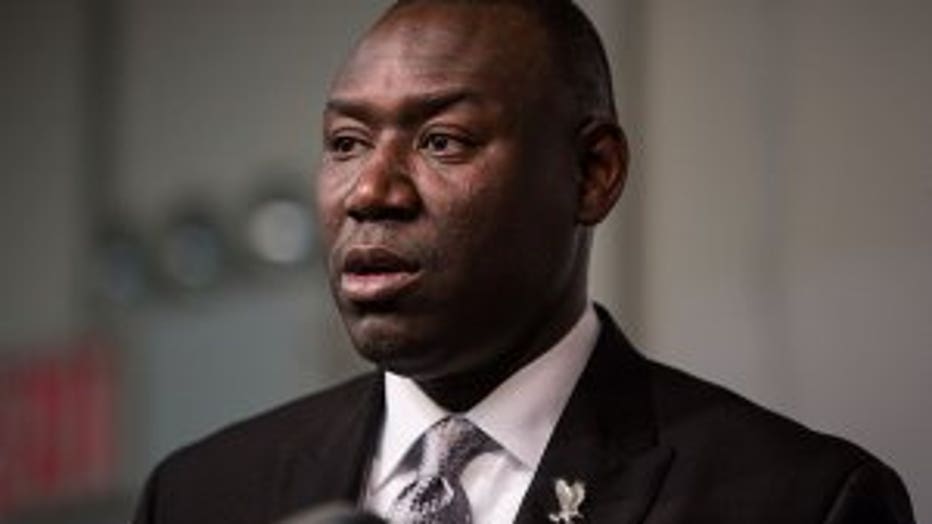 "The world saw that the police officer had a knee on George Floyd's neck for 8 minutes and 46 seconds," said Crump in the release. "Based on the 911 call and the police body camera video, Joel Acevedo's family believe that he was choked by the police for over 10 minutes. He was unconscious when the police officer finally took his hands off of his neck, and he remained that way until he was pronounced dead six days later. I am representing this family with Attorney LaMarr because the police continue to literally choke the life out of Black and Brown people."

The release noted Mattioli is to make his first court appearance Wednesday. The Acevedo family will be allowed to provide a statement during this appearance, and attorneys for the family will be standing with their clients.

"We expect it to be a tough day for them," said LaMarr. "We also expect it to be a day that will be on par for the first day of justice."

A rally will be held outside of the Milwaukee County Courthouse at 10 a.m. Wednesday ahead of Mattioli's initial court appearance.

"Tomorrow's about justice," said LaMarr. "Tomorrow's about law enforcement being treated equally to any other civilian."

LaMarr said Crump joining the case bolsters it.

"He's been very diligent understanding the facts of this case, looking at the similarities that Joel's case has with George Floyd's," said LaMarr. "The first thing we want is justice for this family. This is a social justice issue. This is about right or wrong."