Gang member charged in fatal shooting said he fired because he thought group of men had gun
RACINE -- A 17-year-old, who prosecutors say is a gang member, is facing homicide charges, accused in connection with a fatal shooting near 16th and Phillips in Racine. According to prosecutors, Rytrell Earl said he and an associate began shooting because they believed some men who were approaching them had a gun.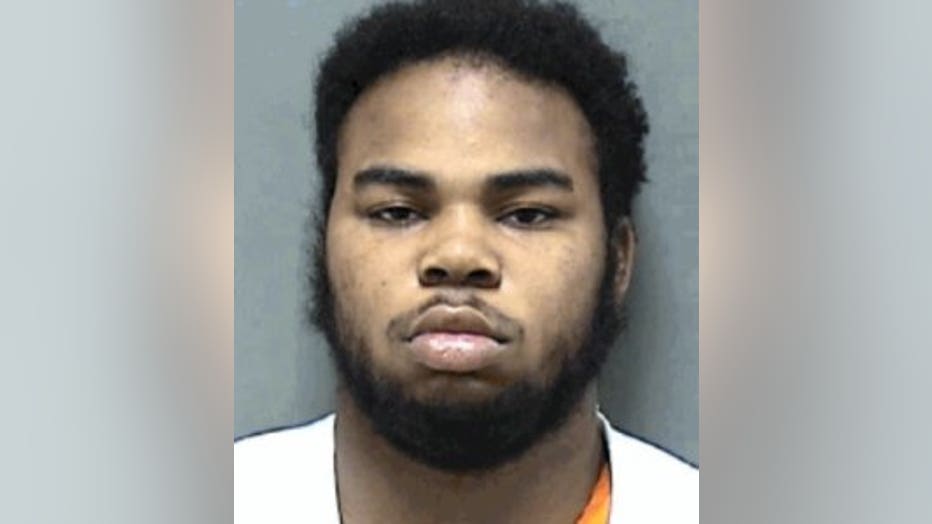 Rytrell Earl, of Racine, is charged as an adult -- and he's facing five charges:


A criminal complaint notes that Rytrell was convicted of hit-and-run out of Racine County in 2016.

According to the complaint, police on August 6th responded to a shots fired call near 16th and Phillips in Racine. Deshaun Jordan was found with a gunshot wound to the head.

Witnesses indicated Jordan had just gone to a fish fry with a group of people, and they were walking down an alley in the area when they were met by a barrage of gunfire coming from unknown assailants. One person was struck in the elbow and grazed by another bullet in the stomach area. The witnesses said they all ran, and they believed Jordan ran too. They did not know he'd been shot.

Surveillance video showed a white Chevy Impala with black rims and damage to its front driver's side entered the alley and exited seconds later. The complaint indicates this vehicle was associated with Rytrell Earl, a member of the Northside for Life gang.

Investigators went to an address Earl frequently visits, and that white Impala was parked behind the home. A search was conducted, and Earl was found in the home. His phone was searched, and the complaint indicates a message was found from Earl asking whether the person he was sending it to had any 9 mm ammunition "because he was going out." 9mm casings were located near Jordan's body, along with one 45 mm casing.

Earl told investigators on August 6th, he was with some associates and they saw a group of six to seven males walking their way. He said they believed one of the males had a gun, so Earl said he and his associate began to fire at the group. He said no one in the other group ever fired a gun.

Earl made his initial appearance in court in this case on August 8th. Cash bond was set at $500,000, and a preliminary hearing was set for August 24th.