Future, Big Sean, Migos to headline American Family Insurance Amphitheater during Summerfest's 50th
MILWAUKEE -- Summerfest officials on Thursday, April 6th announced three more headliners for the American Family Insurance Amphitheater, set to play Summerfest's 50th this summer.

According to a news release from Summerfest officials, Future, Big Sean and Migos will headline on Saturday, July 8th.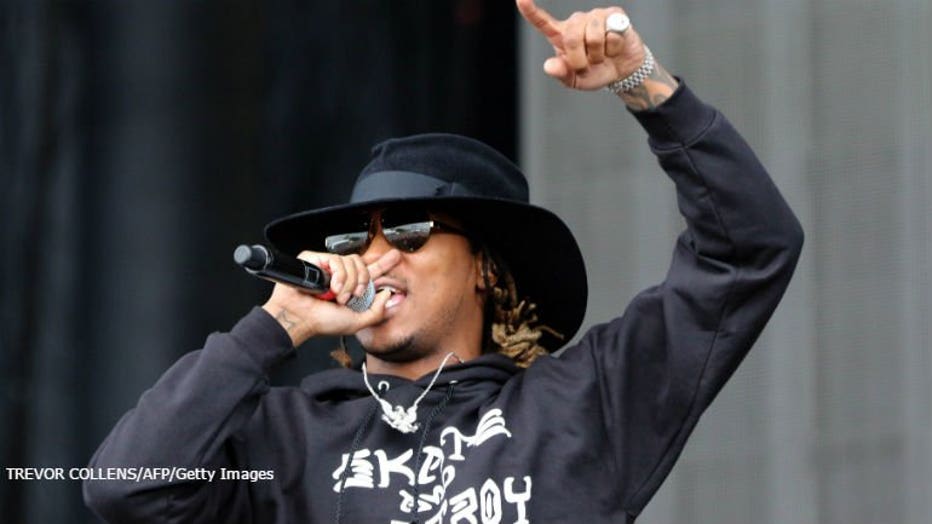 Rapper 'Future', real name Nayvadius DeMun Wilbur, performs during the Governors Ball Music Festival on Randall's Island Park in New York, on June 5, 2015. AFP PHOTO/TREVOR COLLENS (Photo credit should read TREVOR COLLENS/AFP/Getty Images)


Summerfest officials in their news release offered the below overview of Future's career:

Future is a hit maker. In fact, smash records preceded and firmed his identity. In 2011, he penned YC's mammoth single "Racks" before dropping his own chart climber "Tony Montana," ushering in his debut album Pluto (later repackaged as Pluto 3D). The rookie's kickoff would earn a Gold certification by harvesting four more singles: "Magic" (remix), featuring T.I., the lexicon-imbuing "Same Damn Time," and hypnotic that is "Turn On The Lights." Fittingly nicknamed the "Astronaut Kid," the 2012 XXL Freshman soared in 2013 via colossal collaborations as artist ("Real and True" with Miley Cyrus), scribe (Rihanna's "Loveeeeee Song"), and stadium draw (Drake's "Would You Like A Tour?). 2014 would host his sophomore album Honest, birthing the title track single and the street sweeper "Move That Dope," featuring Pusha T and a post "Happy"-Pharell Williams. The Georgia jewel's new album, DS2 (Dirty Sprite 2), a nod to his early mixtape and spiked soda of choice, is a deluxe offering to the "Future Hive" faithful.  On none of his former compositions has he sounded so comfortable in his truth ("They tried to make a pop star/and they made a monster," he spill on "I Serve The Bass).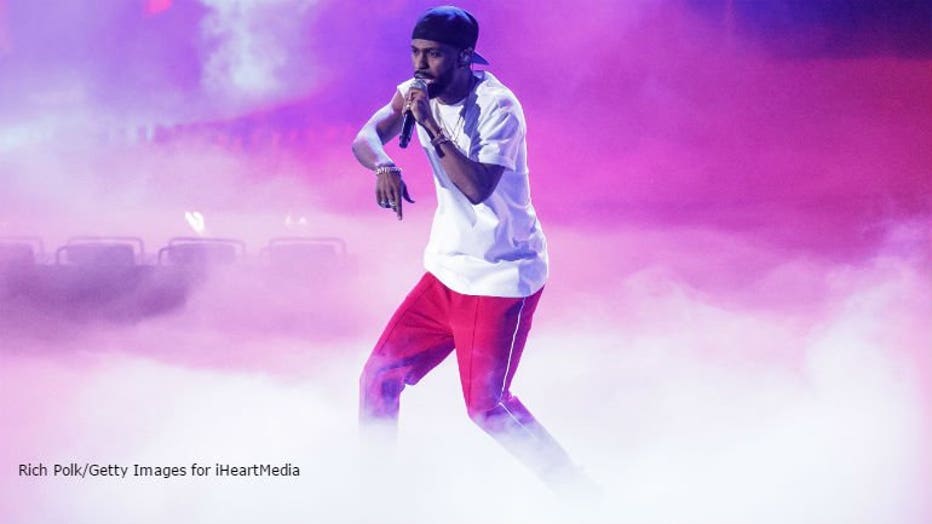 INGLEWOOD, CA - MARCH 05: Rapper Big Sean performs onstage at the 2017 iHeartRadio Music Awards which broadcast live on Turner's TBS, TNT, and truTV at The Forum on March 5, 2017 in Inglewood, California. (Photo by Rich Polk/Getty Images for iHeartMe


Summerfest officials had this to say about Big Sean -- a seven-time BET award-winning and GRAMMY-nominated superstar with more than a quarter-billion views on YouTube:

Big Sean has enjoyed a massive career in hip-hop since he emerged in 2011, with his debut album Finally Famous on Kanye West's G.O.O.D. Music/ Def Jam imprint.  The album spun off consecutive top-charted pop/R&B/rap crossover smashes with "My Last" featuring Chris Brown (RIAA gold), "Marvin & Chardonnay" featuring Kanye West and Roscoe Dash (platinum), and "Dance (A$$)" featuring Nicki Minaj (3x-platinum).  Sean was a major collaborator on Kanye's groundbreaking Cruel Summer album in 2012, and shared multi-platinum success with Kanye on the Grammy®-nominated "Mercy" (also featur­ing Pusha T and 2 Chainz), and "Clique" (with Jay Z).  Sean's Hall Of Fame album followed in 2013, including "Guap" (platinum) and "Beware" featuring Lil Wayne and Jhené Aiko (gold).  Dark Sky Paradise (2015) was Sean's first platinum and first album to debut #1 on Soundscan. It reigned on the charts with the #1 "IDFWU" featuring E-40 (3×-platinum), "Blessings" featuring Drake and Kanye West (2×-platinum), and "One Man Can Change the World" featur­ing Kanye West and John Legend (gold).  His new album I Decided. (released Feb 2017)  debuted at #1 on the momentum of the two pre-order instant grat tracks that turned into smash singles, "Bounce Back" (RIAA gold with combined global streaming over 150 million), and "Moves" (combined global streaming over 50 million).  Big Sean co-headlined J. Cole's mammoth 27-city Forest Hills Drive Tour of the U.S. and Canada in July and August with fellow Def Jam MCs YG and Jeremih and recently wrapped up the European leg of the 2016 ANTI tour with label mate Rihanna.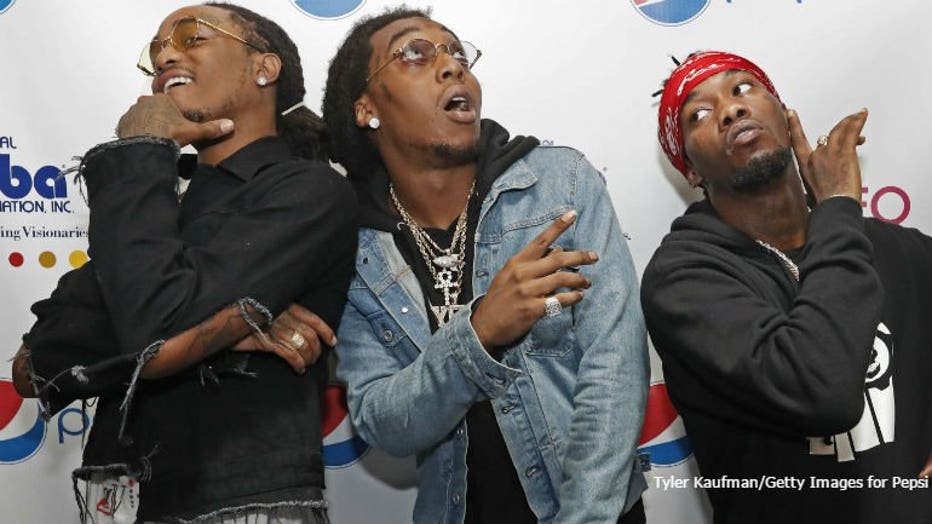 NEW ORLEANS, LA - OCTOBER 14: Migos attends The National Black MBA Association Presents 2nd Annual Pepsi MBA Live at The Metropolitan on October 14, 2016 in New Orleans, Louisiana. (Photo by Tyler Kaufman/Getty Images for Pepsi)


And Summerfest officials said the below about Migos -- a trio from Atlanta:

While their rise to fame was somewhere between fast and meteoric, Migos are steeped in the Southern tradition of hip-hop groups, having come together over their shared love of acts like The Hot Boys and OutKast.  Members Offset, Quavo and Takeoff got together in 2009 under the name Polo Club, with the name Migos becoming official in 2010.  In 2012, the released mixtape No Label, which featured the cut "Bando," a regional hit that caught the attention of producer Zaytoven and Kevin Lee, aka Coack K, the manager who launched the careers of Gucci Mane and Young Jeezy.  The year 2013 was a whirlwind as June saw the group drop its Young Rich N*ggas mixtape, which featured the instant hit "Versace."  That same year, Coach K got them on the Hot 107.9 Birthday Bash, a popular Atlanta festival where Migos came across their newest fan, Drake.  The rapper added a verse to the "Versace" remix and put the cut on his 2013 album, Nothing Was the Same.  Featuring the hit single "Fight Night," 2014's No Label II was the group's next high-profile release, as it was a mixtape distributed by major-label Atlantic. In 2015, the label released the debut album Yung Rich Nation, which featured the single "One Time." Later that year, Migos issued the mixtape Back to the Bando, which included their hit song "Look at My Dab." In addition to securing a Hot 100 entry for the trio, the track kicked off the dabbing trend, a viral dance phenomenon that became so popular by 2016 that, in addition to athletes and musicians, even politicians were dabbing. As mixtapes continued to drop, Migos released the 3 Way EP in the summer of 2016. By the end of the year, their collaboration with Lil Uzi Vert, "Bad & Boujee," began its ascent to the top of the Billboard Hot 100, hitting number one at the beginning of 2017, just in time for the release of their sophomore set, C U L T U R E. The album debuted at number one on the Billboard 200. 


Tickets for this show go on sale on Friday, April 21st at noon.

Tickets can be purchased at the Summerfest Box Office in person and by phone at 1.414.273.2600, Ticketmaster Ticket Centers, Walmart stores, online at Ticketmaster.com and by phone at 1.800.745.3000 (live Ticketmaster Agent) or 1.866.448.7849 ("Ticketmaster Express" automated phone line).

Patrons may also utilize "ticketfast" at Ticketmaster.com to print barcoded concert tickets from home.  Convenience fees may be added to all purchases.

Summerfest fans get access to presales before tickets go on sale to the general public when they subscribe to receive Summerfest News email alerts at Summerfest.com, "Like" Summerfest on Facebook or follow Summerfest on Twitter.

The presale for this show will run Wednesday, April 19th from 12:00 p.m. – 10:00 p.m. or until presale inventory has been exhausted.

Summerfest 2017 presented by American Family Insurance – the festival's 50th edition – will take place June 28th – July 2nd and July 4th – July 9th from noon until midnight and will be closed Monday, July 3rd.