Friends, co-workers remember 35-year-old Cary Robuck
RACINE -- A vigil was held at a Racine park on Monday, October 22nd for 35-year-old Cary Robuck. She's one of the victims of the mass shooting at Azana Salon & Spa in Brookfield on Sunday, October 21st.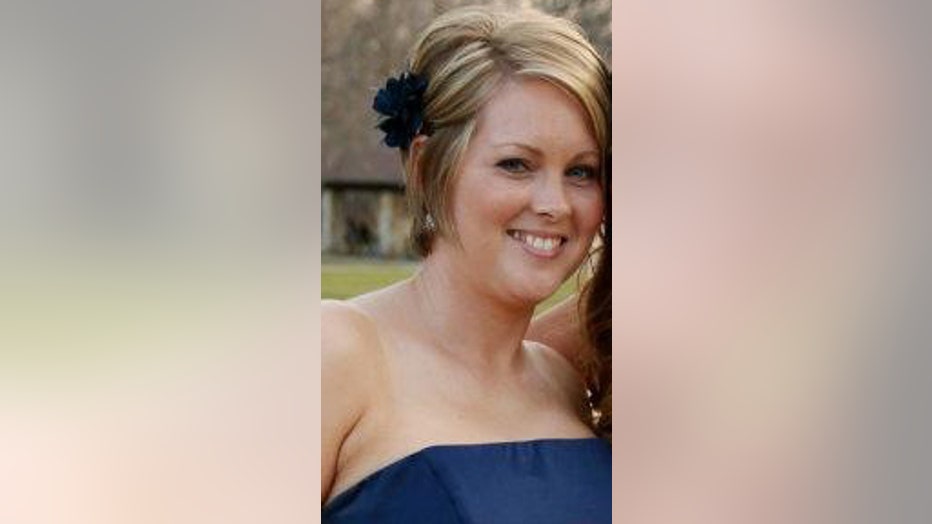 Robuck was working at the spa when police say Radcliffe Haughton walked in and opened fire. Robuck did not survive.
Robuck was the mother to a high school cheerleader. Monday night's vigil was organized by Robuck's daughter's friends.
FOX6 News spoke with Robuck's boyfriend, Shawn Scheffler, who said: "We lost a wonderful woman."
Amy Mordja, a friend of Robuck, says Robuck will be remembered as a devoted mother, animal lover and hard worker.
"It's an unfortunate tragedy and we'll miss her. She had a lot of friends and family who cared about her," Mordja said.
Robuck worked a few jobs including one at Racine Foot and Ankle Specialists. Co-workers and friends there wrapped a purple ribbon around a sign. A bouquet of flowers is also a part of that memorial.
"Nobody in our office could function today. We could hardly communicate with each other. Cary had a unique warmness and softness about her that immediately made people feel comfortable. Our patients adored her. I mean, they really, really cared for her," Matt Larsen said.
With time, friends say they will heal as their thoughts turn to Robuck's family.
"We're just trying to stay involved and help out her family who is obviously going through a lot at this time," Larsen said.
Students from Racine Horlick High School wore purple T-shirts on Monday as a show of support for the Robuck family. They also took part in the vigil at Racine's Lockwood Park.  
CLICK HERE for additional coverage of the Azana Salon & Spa shooting via FOX6Now.com.