Franksville fatal tree crash: 4+ years later, survivor 'back to being me'
FRANKSVILLE, Wis. - Four and a half years ago, a Racine teacher's life changed forever. A tree fell on his SUV while he was driving with his wife. She did not survive. Doctors said he would never walk again. 
Step by step, Bill Martin has defied the odds, and his goal is to get back behind the wheel.
Three days a week for the last two years, Martin has had the same routine.
"It's just exhilarating," said Martin. "It's – I'm back to my world. I'm back to my life. I'm back to being me."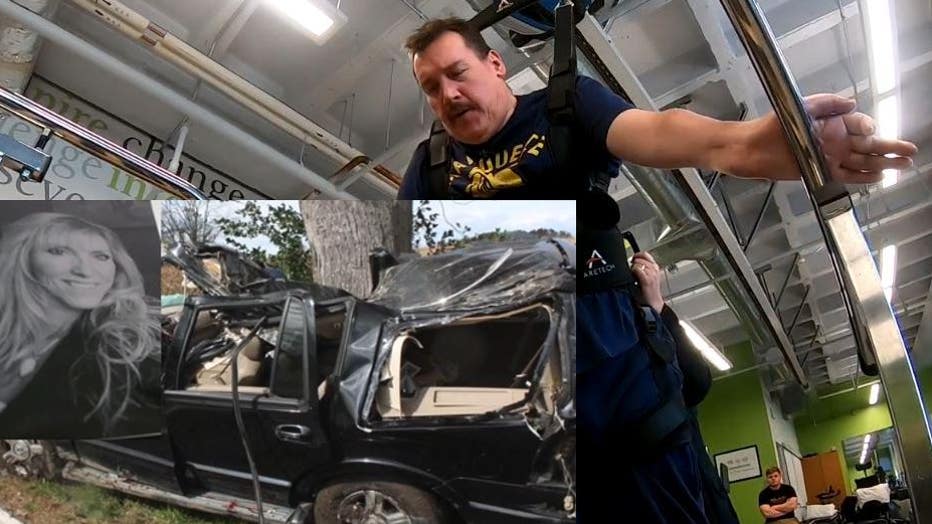 Many people through the recovery wouldn't be possible. On Oct. 20, 2018, Martin and his wife, Michelle, took a drive on a very windy day in Franksville. A giant tree fell onto his Ford Expedition, crushing it.
"That just took everything away from me," said Martin.
His wife, Michelle, did not survive. Martin was in a coma for 10 days. He suffered traumatic brain and spinal cord injuries.
"One surgeon, I don't know which one it was, came up to my daughter and said, 'He probably won't make it, but if he does make it, he probably won't be able to think anymore. He won't be cognitively available,'" said Martin.
He's been proving them wrong ever since.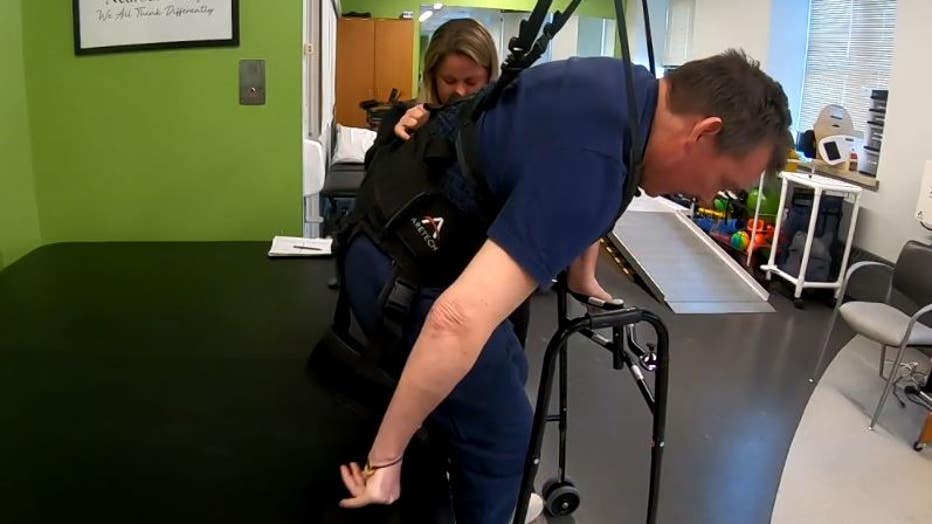 Martin has progressed leaps and bounds with the help of Marquette University's Neuro Recovery Clinic, working closely with Physical Therapist Kim DeChant.
"We've seen Bill really blossom and find himself after his injury," said DeChant.
Since the first day, he's been working on standing, walking and getting around without a wheelchair.
"Our mission is to really bridge that gap and keep working on recovering when traditional means are kind of done," said DeChant.
SIGN UP TODAY: Get daily headlines, breaking news emails from FOX6 News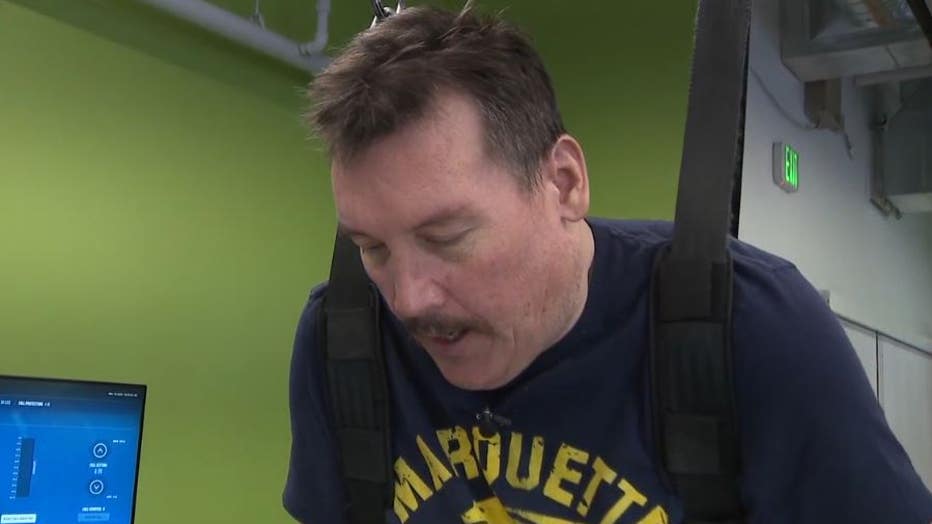 The former math teacher has another big goal he's trying to reach.
"I want to get back to the classroom so desperately, and that's where I need transportation to get there," said Martin.
He's trying to buy an accessible van that would allow him to steer with one hand and control the gas and brakes with the other. He's started a fundraising campaign to help.
"It'd be nice to get into a car and take off when I want to take off and go where I want to go," aside Martin.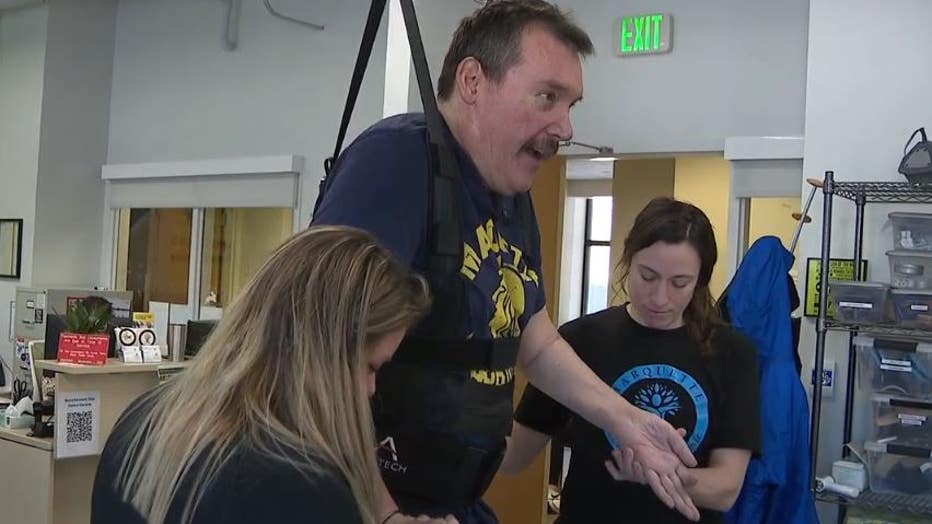 Throughout his recovery, he's reminded of his wife daily, thinking of what she might be saying to him as he moves forward.
"Why are you sitting down?'" said Martin. "Why wouldn't you be standing up? Get going!'"
Martin is a walking miracle with big dreams.
"I want to dance," said Martin. "I want to walk, I want to run around with my grandkids."