Foxconn to create North American HQ in downtown Milwaukee, workers moving in 'soon'


MILWAUKEE— Foxconn Technology Group representatives said Tuesday that they were putting a North American headquarters in downtown Milwaukee, but the first questions Gov. Scott Walker faced after the announcement were about other jobs leaving Wisconsin.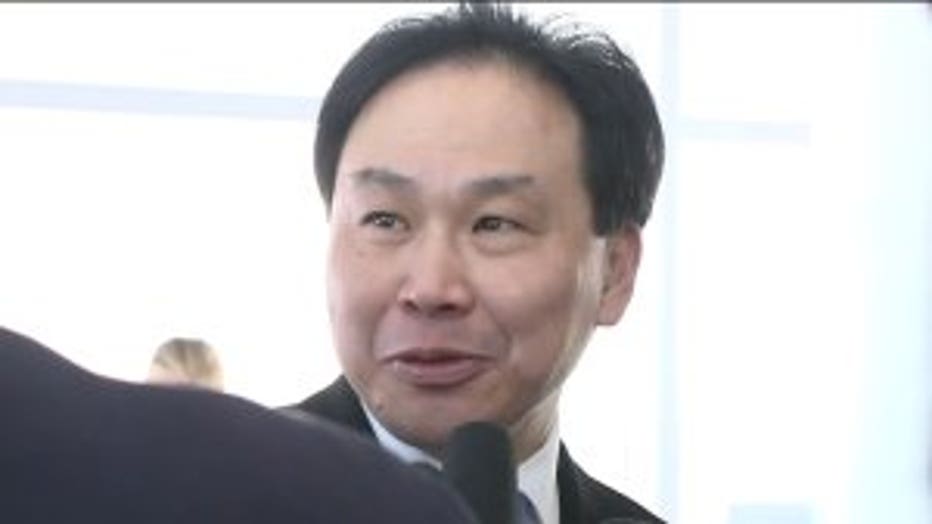 Foxconn, the Taiwanese company that's in line for $4.5 billion in incentives to build a massive plant in Mount Pleasant, made its headquarters announcement during an event on the top floor of the new Northwestern Mutual tower.

The company is buying the 611 Building, at North Van Buren and East Wisconsin, from Northwestern Mutual. The purchase price was not disclosed. Foxconn has no plans to make major changes to the seven-story, 53-year-old building, said Alan Yeung, U.S. director of strategic initiatives.

"We obviously looked at other options and feel this is the right place for us to be," Yeung said. "I think the downtown location has always been very high on our agenda."

Yeung said Foxconn would begin moving employees into the building "soon." Milwaukee County Executive Chris Abele said he expected that to happen sometime in March.

Republican Gov. Scott Walker says Foxconn's decision to put its headquarters in Milwaukee is a sign of the company's "ever-growing footprint" in the state. Foxconn's main campus will be 30 miles to the south in Racine County.

The building can accommodate 650 workers. Yeung said Foxconn would not have that many initially, and the company's partners and other entrepreneurs would work in the space.

Abele and Milwaukee Mayor Tom Barrett both praised Foxconn's move. Abele spoke at the event and encouraged critics of the incentives deal to put aside their "qualms and quibbles." Barrett did not attend; a spokeswoman did not say why.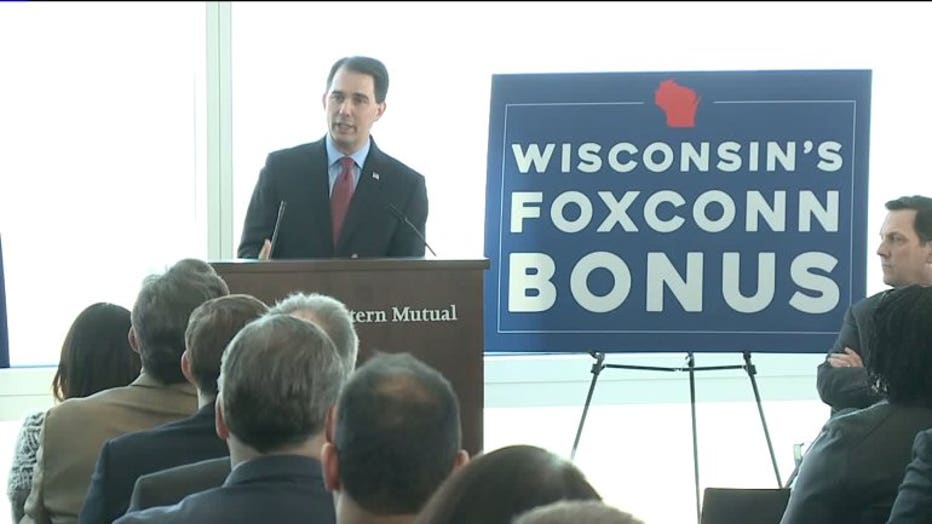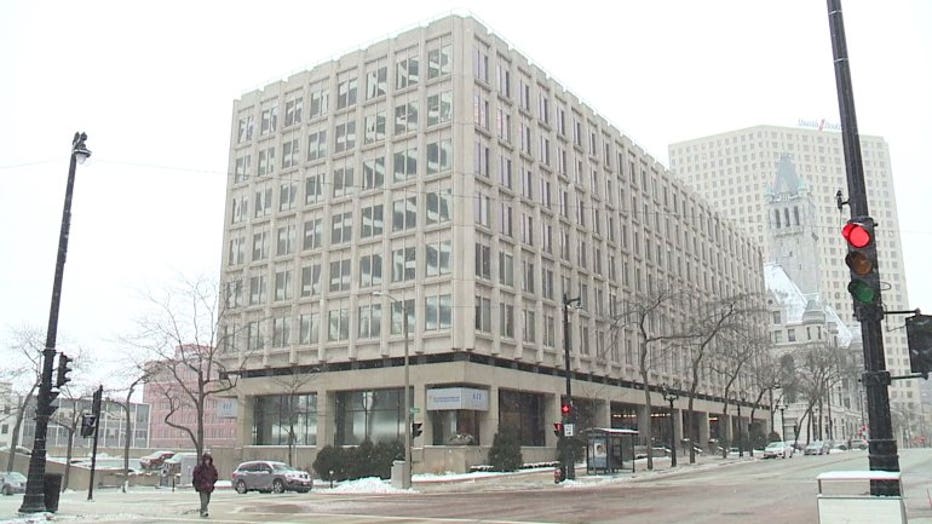 Kimberly Clark incentives

After the event, Walker defended his just-announced plan to give Foxconn-sized incentives to Kimberly-Clark in an effort to save jobs at two Fox Cities plants slated for closure. Combined, the Neenah and Fox Crossing facilities employ 600 people.

Democrats accuse Walker of being caught off guard by Kimberly-Clark's plans, which were announced last week.

"Unfortunately, our governor -- who can't seem to give enough of our tax dollars to a Taiwanese giant, Foxconn -- doesn't seem to care," said state Sen. Dave Hansen, D-Green Bay.

Democrats have proposed giving Kimberly-Clark a $60 million package to allow the company to upgrade its plants and product lines.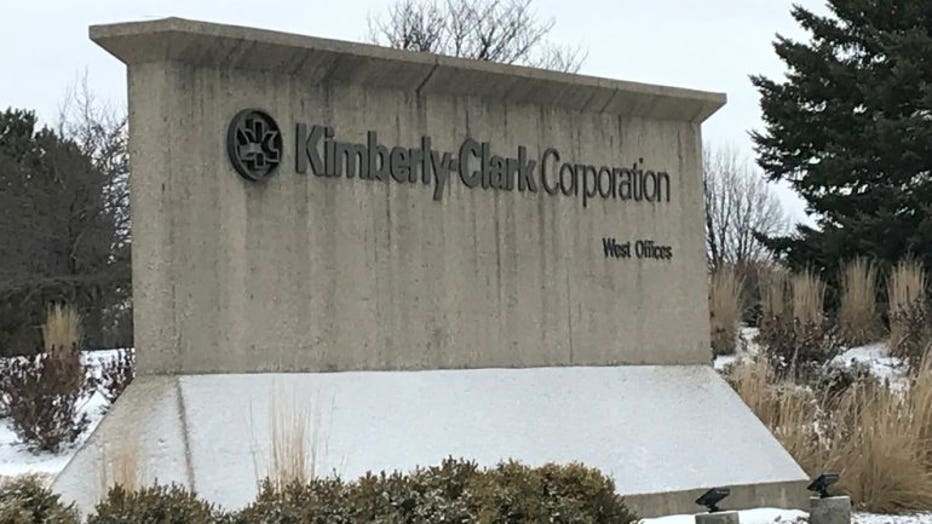 Kimberly-Clark (PHOTO: WLUK)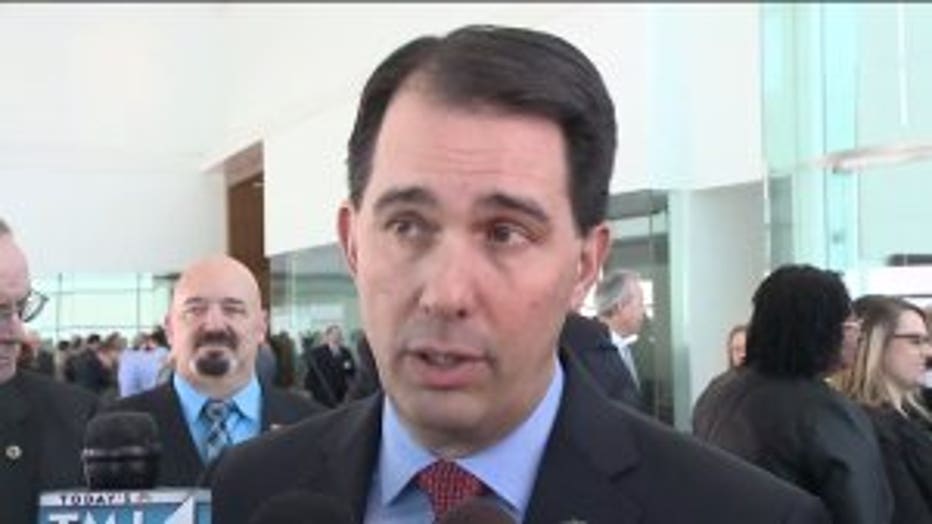 Walker has proposed giving the company 17 cents for every $1 it spends on employee salaries, the same deal that Foxconn got from the state. All other companies are limited to 7 cents currently.

Walker said Tuesday he did not know how much such a deal would cost the state's taxpayers.

"We'd tie it into the same terms per-job basis of jobs they'd be able to retain. The key for them or any other major employer in the paper industry is, it depends on the number of jobs they'd be willing to put on the table," said Walker.

It's unclear if it'll make a difference.

A company spokesman said Kimberly-Clark didn't ask for any incentives package and was committed to working with its union before making a final decision. There was no mention of the state.