Foxconn Technology Group CEO Terry Gou heads to White House for meeting; unclear why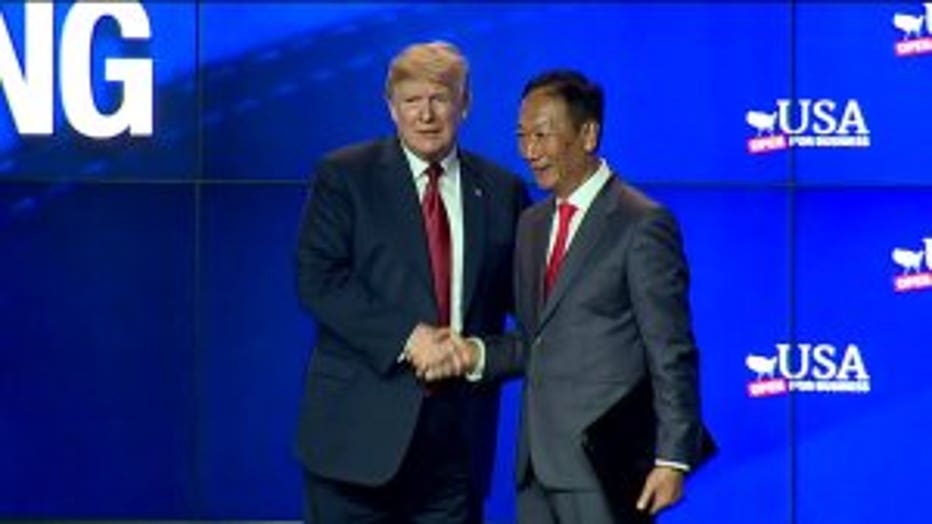 President Donald Trump, Terry Gou


WASHINGTON — Foxconn Technology Group CEO Terry Gou was headed to the White House for a meeting Tuesday, April 30, but it wasn't clear why. A White House spokesman said no meeting occurred Tuesday, but he didn't rule out a meeting taking place later.

This, with questions swirling around the future of the Mount Pleasant plant.

Foxconn has committed to building a $10 billion display screen manufacturing facility in Wisconsin that company officials said will employ 13,000 people. Foxconn officials said in a statement Tuesday that the company "regularly engages with its stakeholders in state and federal government." Foxconn officials said details of such interactions can't be disclosed for privacy reasons.

Wisconsin Gov. Tony Evers said Gou was meeting with President Donald Trump, but he didn't know exactly what they were talking about. No one from Wisconsin was to be at the meeting. Governor Evers said he was not notified about the meeting, and wasn't even sure Gou was there to talk about Foxconn -- adding that despite the confusion about what is going to be built in Wisconsin, he was confident the plans were still in motion.

'I don't know what they're talking about," Gov. Evers said. "I assume they're talking about Foxconn in Wisconsin."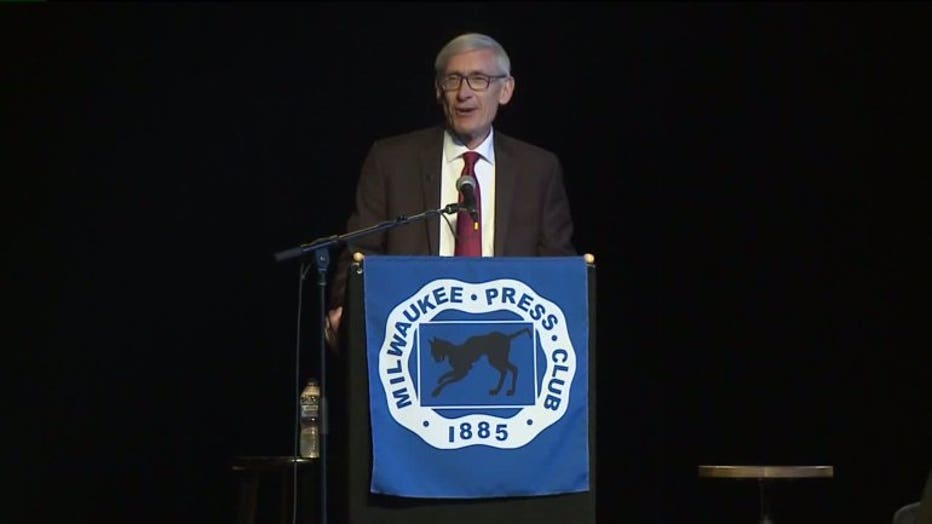 In Milwaukee for a Milwaukee Press Club event, Gov. Evers noted the visit came on the heels of Gou's plans to run for president of Taiwan.

"I thought it might be they're exchanging campaign tidbits," said Evers.

For others, the announcement added to growing concern about the future of the promised $10 billion LCD manufacturing plant in Mount Pleasant. As of Tuesday, the site sat empty, except for one multi-purpose building, piles of dirt and construction equipment.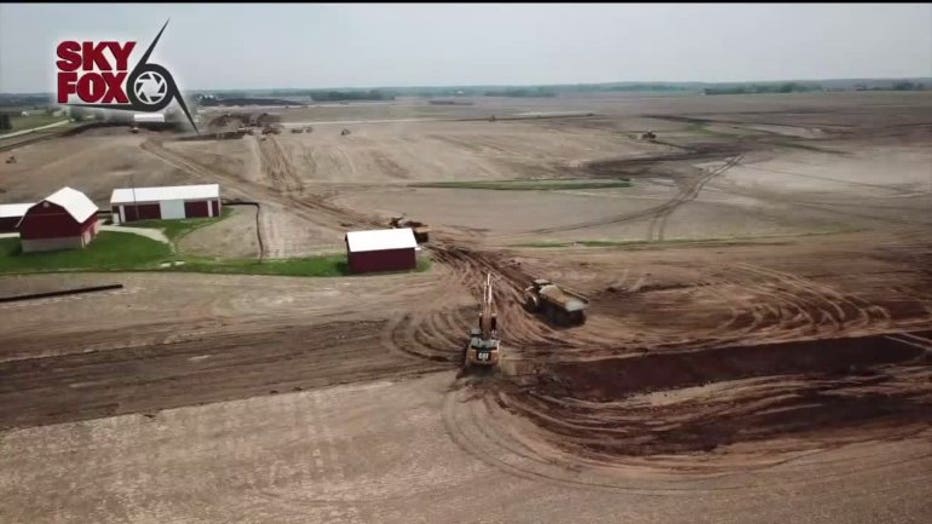 Foxconn construction site


A Wall Street Journal article published on the topic said despite the bulldozed homes, road projects and borrowed money, "one thing is largely missing: Foxconn."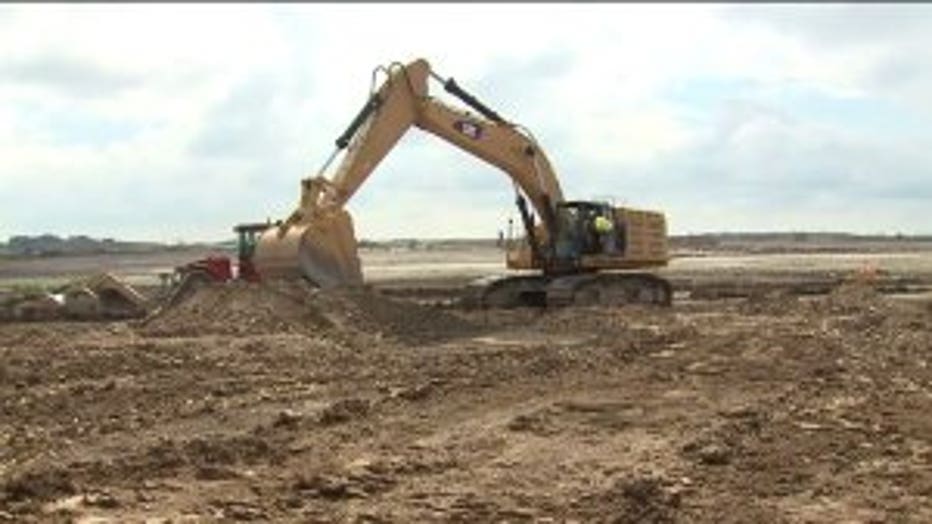 Foxconn construction site


Gov. Evers said in recent weeks he doesn't think Foxconn will follow through on its promised 13,000 jobs, referencing the company's decision to build a smaller plant than what was agreed upon. Evers said Foxconn officials also wanted to take another look at the contract with the state, which gives the company tax incentives based on how many jobs the company creates.

"I have no preconceived notions as to whether it's actual negotiations," said Evers. "I've never ever wanted to say, 'Foxconn be gone,' because if they create 1,000 jobs or they create 100,000 jobs, that's more jobs we had in the past."

For their part, Foxconn officials maintained they will hire 13,000 workers.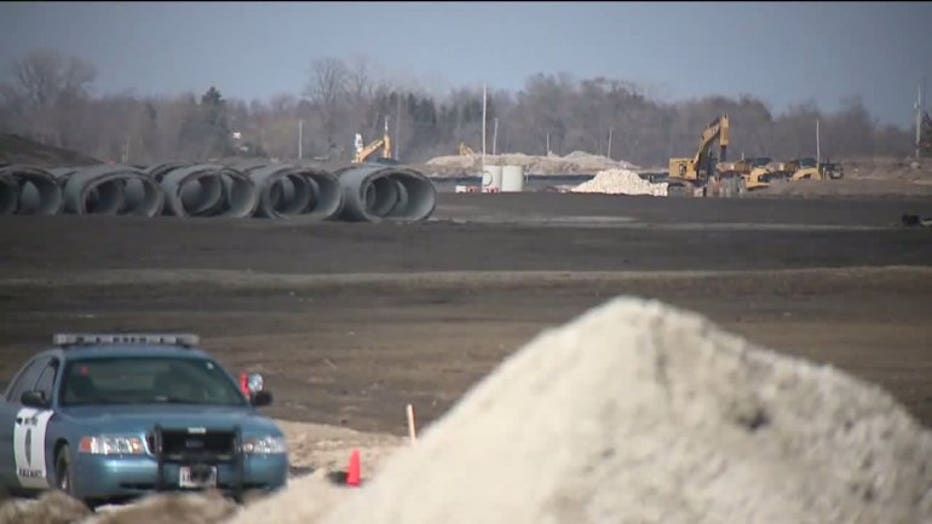 Foxconn construction site