Foxconn stands by $10 billion Wisconsin project, calls Nikkei report 'inaccurate'


MADISON — Foxconn Technology Group on Wednesday, May 23 pushed hard against a report that it is scaling back its initial investment at its planned Wisconsin facility.

The Taiwan-based company reacted Wednesday to a report in the Nikkei Asian Review that said it was considering shifting the focus of what is made at the facility to reduce initial costs for the $10 billion complex.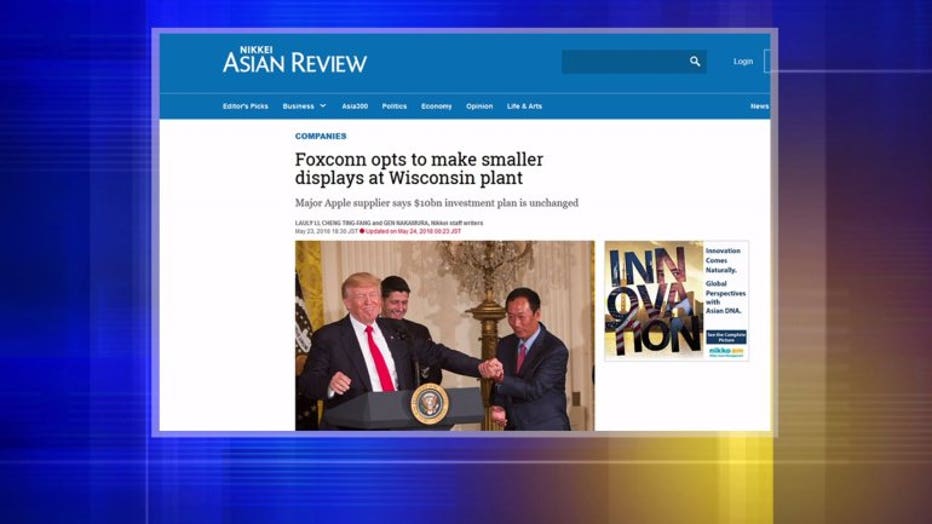 The newspaper says Foxconn was looking at producing small to medium-sized display panels for Apple, carmakers and others rather than larger display screens as originally planned. The report cites unnamed sources who were familiar with the plans.

"That report is inaccurate and is not based on any facts," Foxconn said in an emailed statement. "Foxconn can categorically state that our commitment to create 13,000 jobs and to invest $10 billion to build our state-of-the-art Wisconn Valley Science and Technology Park in Wisconsin remains unchanged."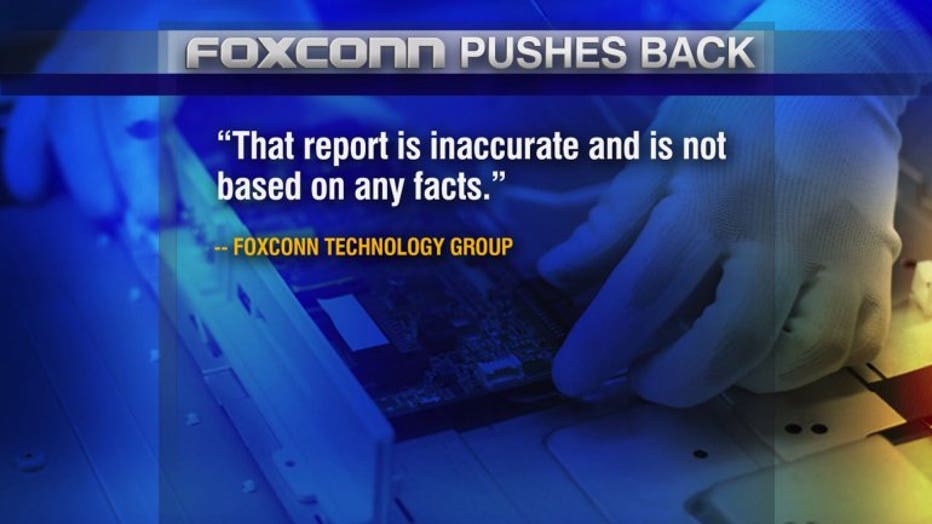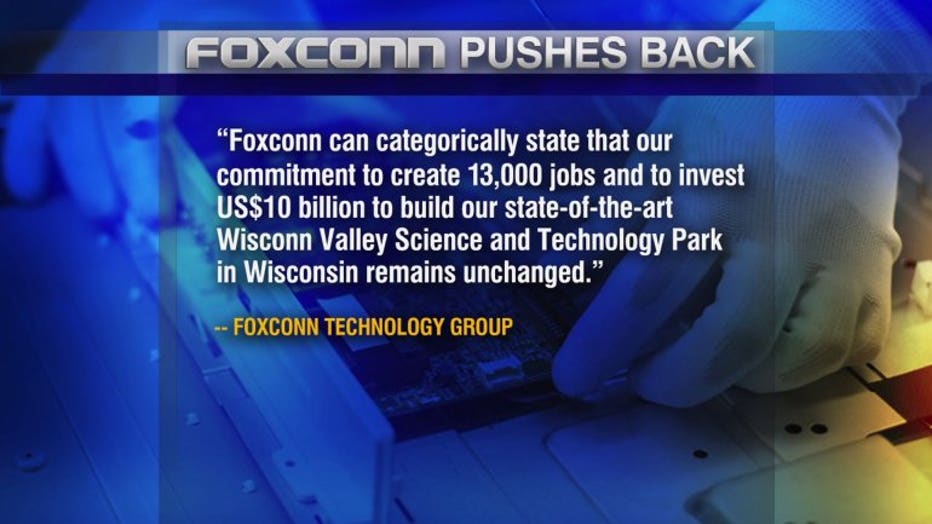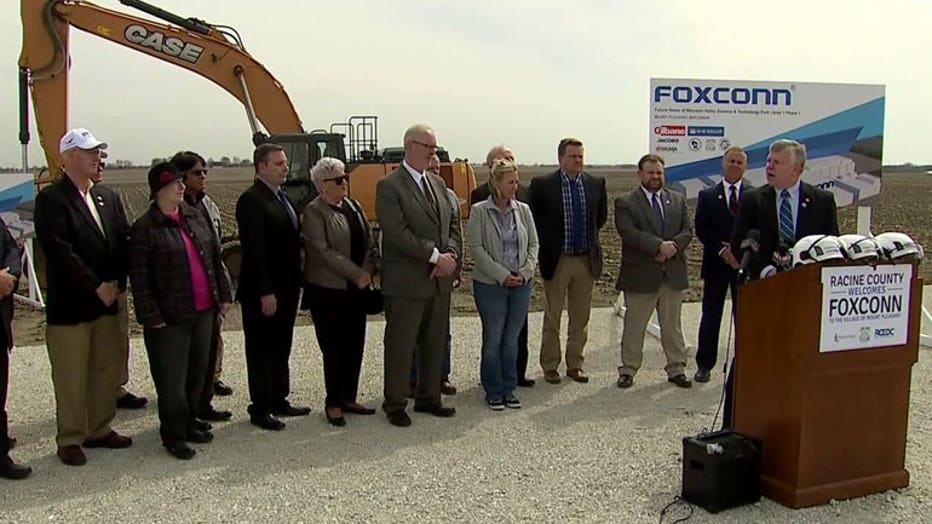 Local officials welcome first contractors to Foxconn site


Yet Foxconn did confirm one part of the report, acknowledging that at first it will make some smaller LCD screens at the Mount Pleasant site for cars, tablets and monitors.

It did not address whether it was scaling back its initial investment, instead reiterating its commitment to spending $10 billion over time. Foxconn has already moved some earth-moving equipment onto the site east of Interstate 94 in preparation for the start of construction.

Wisconsin Democrats quickly jumped on the report, with some saying Foxconn was backing out of its commitment under a deal with the state under which it stands to get $4.5 billion in state and local incentives if it makes the full investment and hires 13,000 people.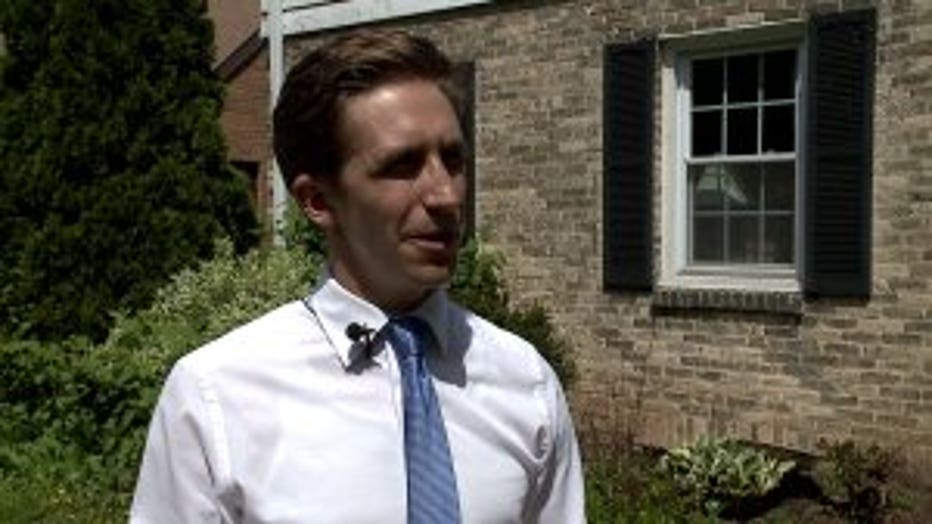 State Rep. Daniel Riemer said Wednesday's news was an example of why Wisconsin "shouldn't be acting like a venture capital firm."

"The truth is, we don't know what's going on," said Riemer, D-Milwaukee. "Foxconn said this story was not accurate. Then it came back and said part of it is accurate, part of it is inaccurate, and they didn't address another issue that the story referred to (the reported supply chain concerns)."

Gov. Scott Walker's spokesman and Assembly Speaker Robin Vos both blasted Democrats in separate tweets about Foxconn.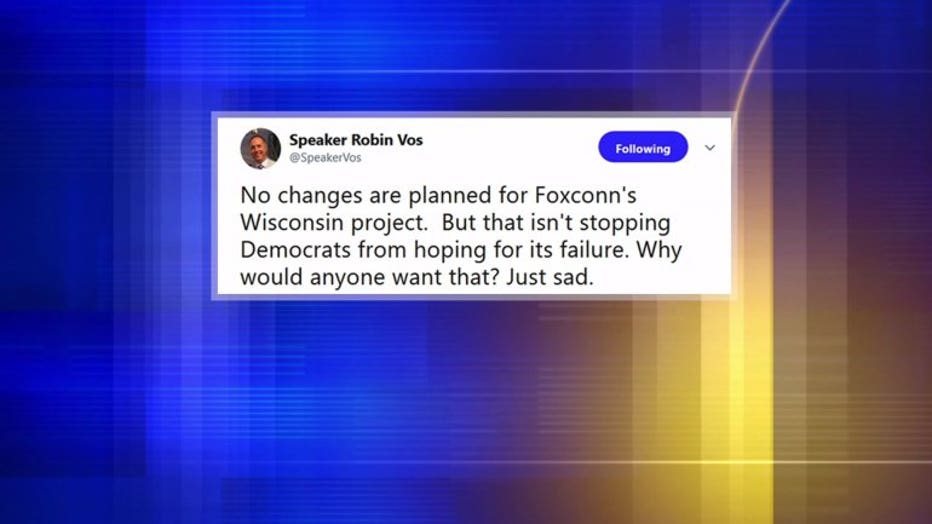 "No changes are planned for Foxconn's Wisconsin project. But that isn't stopping Democrats from hoping for its failure. Why would anyone want that? Just sad," Vos tweeted.

The Nikkei report said an official groundbreaking has been scheduled for June 28 and would be attended by Foxconn chief executive Terry Gou and President Donald Trump. Foxconn neither confirmed nor denied that part of the report.