Foxconn recruits workers for new plant in Mount Pleasant; "We want to make this our home"


MILWAUKEE -- One day after they revealed the future location of their massive plant, Foxconn officials on Thursday, October 5th were recruiting potential employees to work at the Mount Pleasant facility.

At the University of Wisconsin-Milwaukee Thursday, students got to talk with company representatives for the first time. Foxconn officials joined the 100 or so employers at the UWM Student Union hoping to attract soon-to-be graduates. This was the first of many college job fairs for the Taiwanese tech company.

Foxconn officials are wasting no time filling the 13,000 jobs the company has promised to create at its new Wisconsin plant.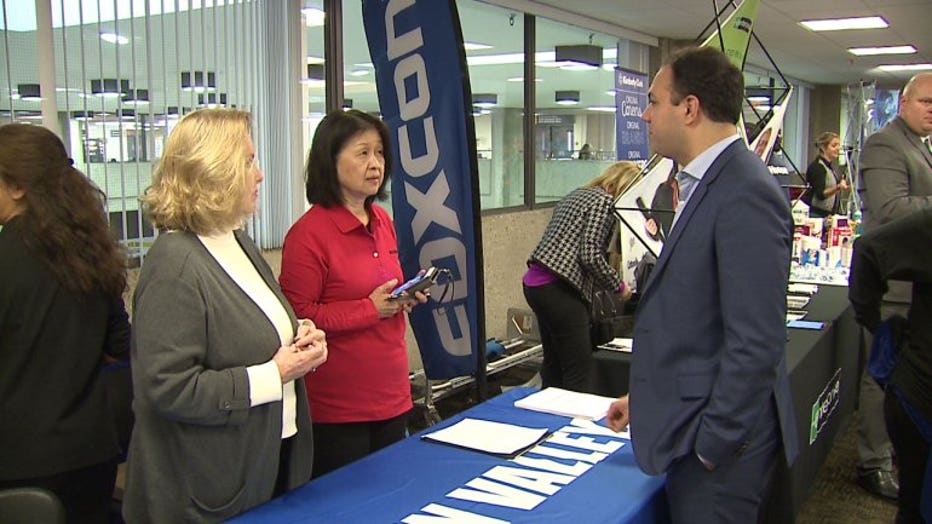 Foxconn officials take part in job fair at UWM


"Very soon. Should be yesterday," Louis Woo with Foxconn said.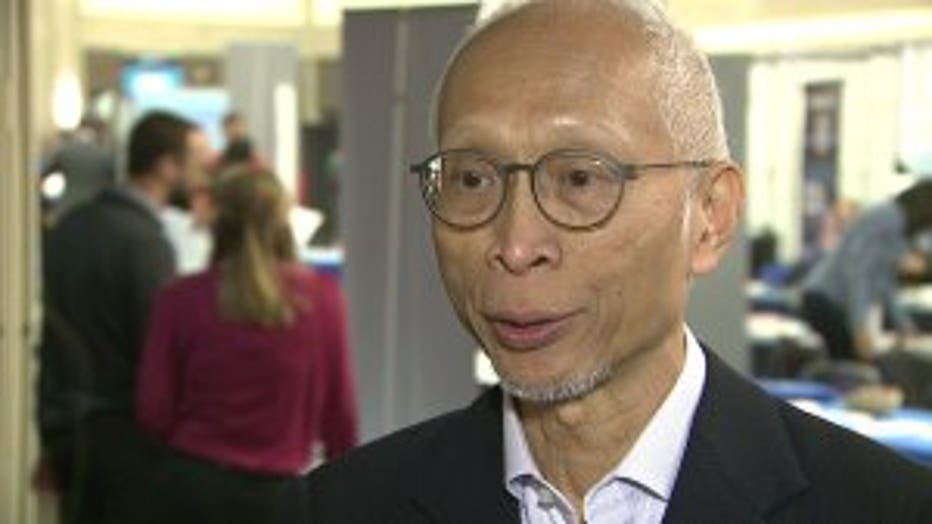 At the fall career fair, Woo, who serves as the special assistant to Foxconn's CEO, said the company needs between 150 and 200 employees to start within the next few months, and hopefully most of the candidates will have roots in Wisconsin.

"We want to make this our home, so we would like to have as many students who go through the UW System to be staying here, to be retained here, and to treat Wisconsin as their home just like us," Woo said.

Woo said Foxconn is hiring people for three departments: operational-related engineering and management, research and development and construction engineering.

Many students on Thursday were eager to apply.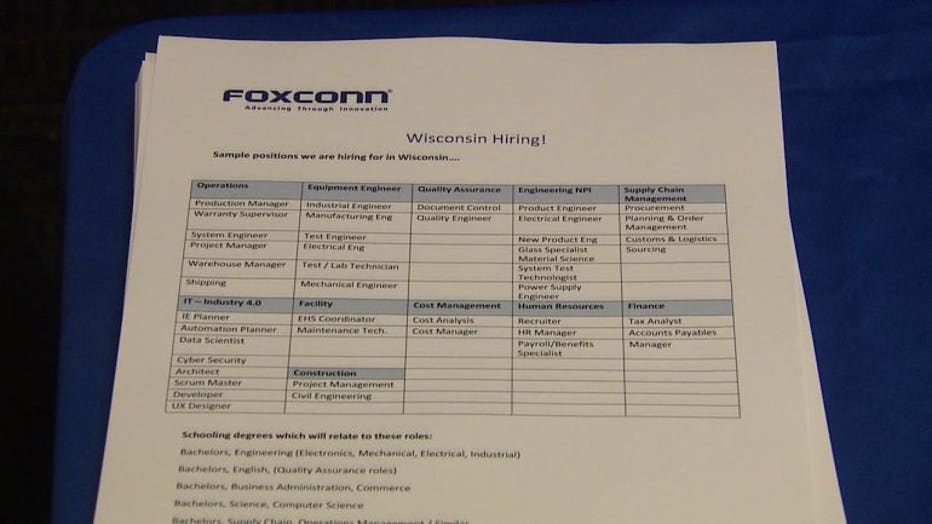 Foxconn officials take part in job fair at UWM


"They were one of the companies I wanted to go and talk to, make my presence known," Matthew Fitzpatrick, a supply chain operations management/marketing double major.

"I know they're a global company, so for me anyways, being an international studies major, it might be an awesome start for me to ask some questions and maybe even land a job at some point," Ashley Hale said.

While construction on the $10 billion facility in Mount Pleasant won't be complete until 2020, Woo said Foxconn is leasing space in the Racine area in the meantime -- a first step in what could become a major shift in the state's economic landscape.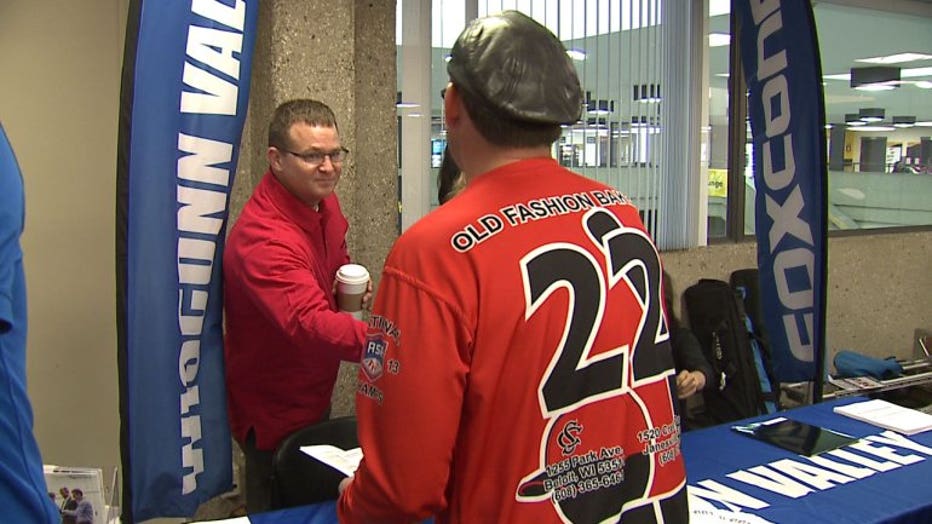 Foxconn officials take part in job fair at UWM


"We believe that we've found the right the place to have our great expansion in the U.S.," Woo said.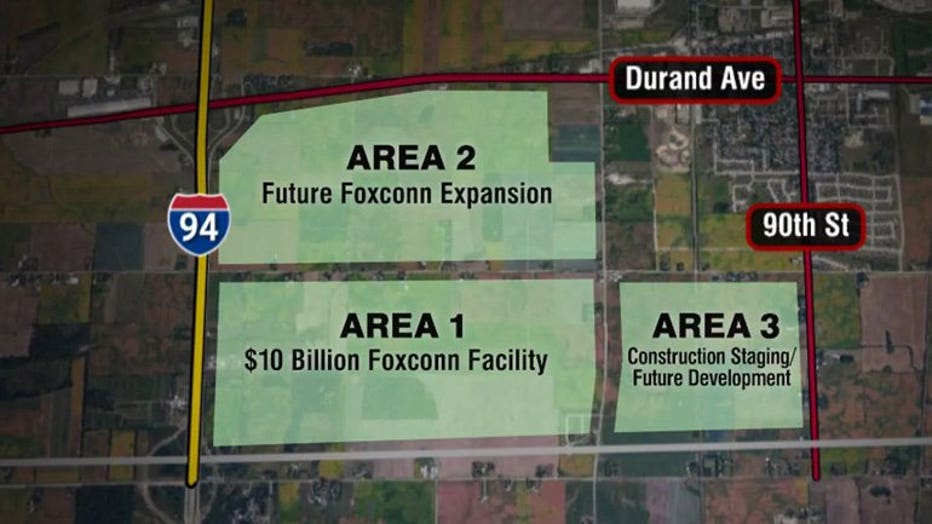 Foxconn site identified in Mount Pleasant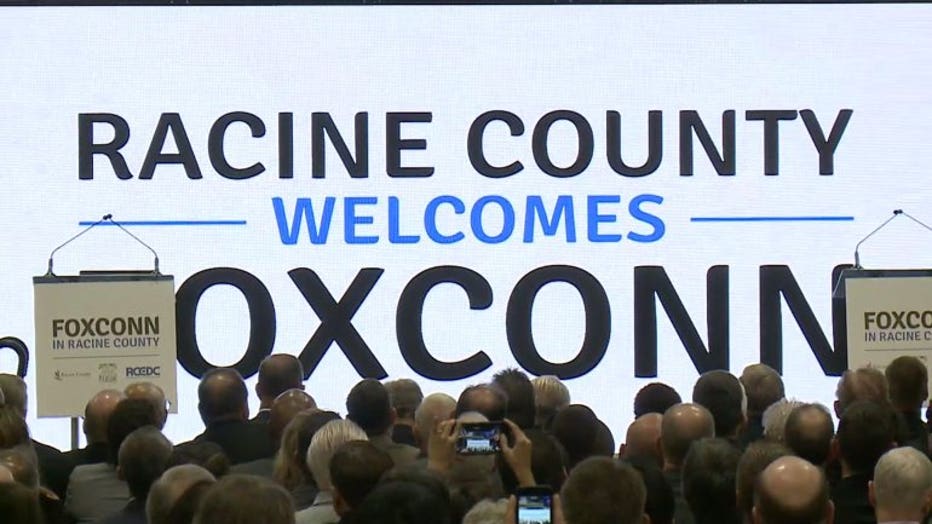 Woo said the company will participate in a job fair at Marquette University Friday.