Foxconn Place Racine to be regional center for smart city research, development


RACINE -- Foxconn Technology Group announced on Tuesday, Oct. 2 the purchase of One Main Centre in downtown Racine for the development of Foxconn Place Racine and Wisconn Valley Innovation Center.




The 46,000 square foot, three-story One Main Centre will be renamed Foxconn Place Racine and house at least 125 Foxconn employees. The building will also be home to the Wisconn Valley Innovation Center, part of the AI 8K+5G ecosystem that Foxconn is creating, and showcase the evolving and leading-edge technologies that the ecosystem will enable, with a focus on smart living innovations that leverage Foxconn's comprehensive experience and technical expertise.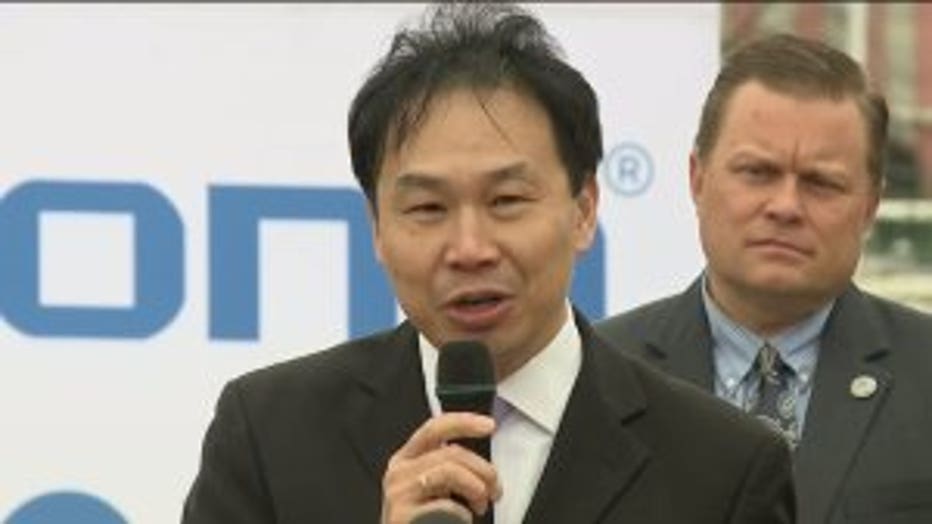 "It is kind of difficult to build a smart city without a city," said Alan Yeung, director U.S. strategic initiatives at Foxconn. "The City of Racine, the County of Racine, is the ideal place for us to implement smart city solutions. This is really the ideal place, not because of the infrastructure, not because of the beauty of the Root River and also the city and county here, but really also because of the government, the local authorities, the stakeholders, the residents, the citizens, but also our economic and civic partners who have been so welcoming, so supportive ever since Foxconn announced it will build a facility here, less than 10 miles away."




"This is a place that knows how to do innovation," said Racine Mayor Cory Mason. "I can't tell you how tremendously excited we are to have you right here in downtown Racine to really allow our city to be the laboratory for smart city technology -- and apply these things in the real world."

Foxconn Place Racine will act as the regional center for smart city research and development. Foxconn Place Racine will also support the company's efforts to attract and recruit workers as part of Foxconn's commitment to creating 13,000 jobs in Wisconsin.