Foxconn hosts product showcase at WCTC: "We can be a supplier for them"


PEWAUKEE -- Inside the Education Center at Waukesha County Technical College, Monday, July 31st, Wisconsinites got an introductory lesson. You could call it "Foxconn 101."

"It's a great opportunity for people that are interested in seeing the types of products that are going to be produced here," said Mike Shiels, dean of applied technologies.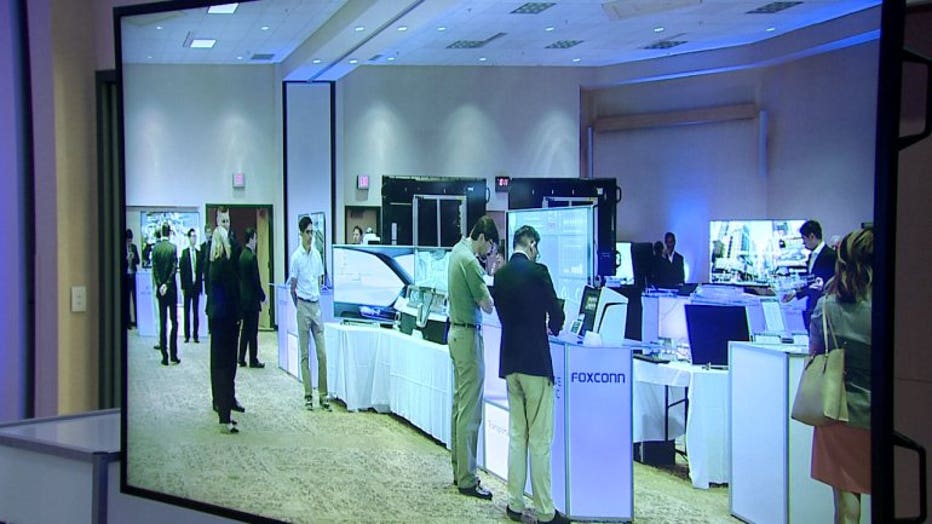 Ever since the announcement June 26th that Foxconn would invest up to $10 billion to build a plant in SE Wisconsin, the Taiwanese electronics manufacturer has been a name to know.

The company Monday and Tuesday, August 1st is hosting a two-day product showcase at WCTC to help students and companies understand where they might fit in the potential supply chain.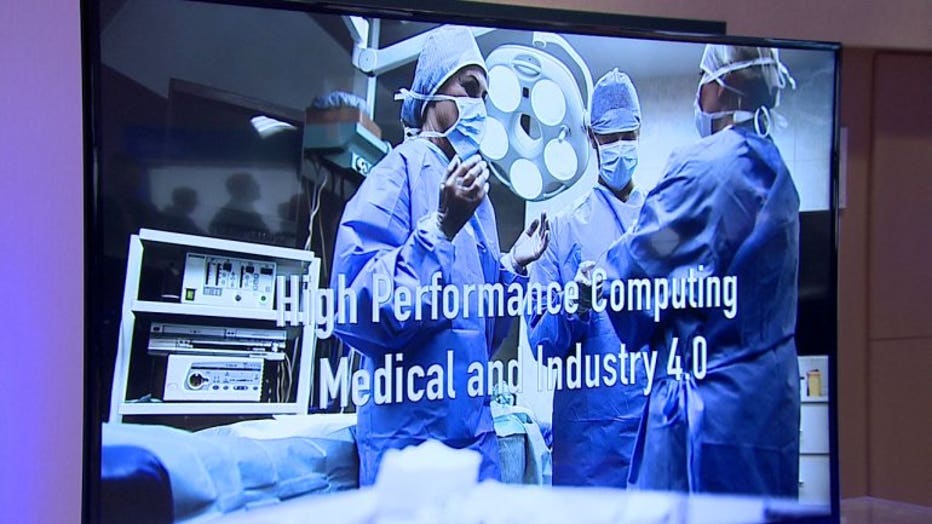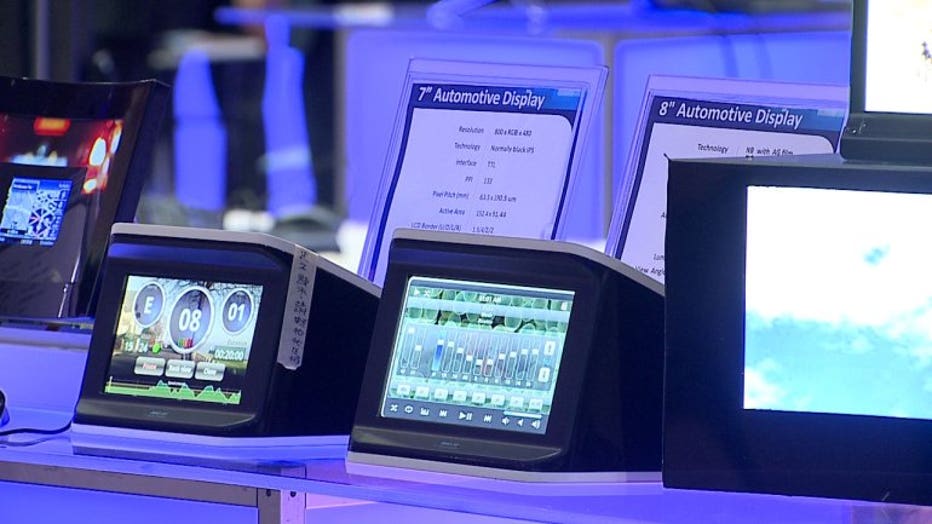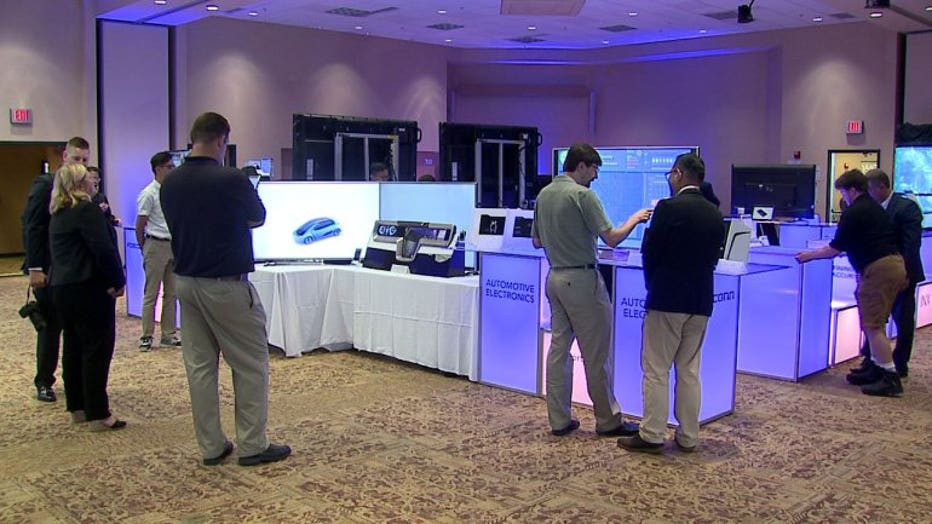 "I just wanted to come in and look at some of their products that they have on exhibit and see what their plastic content is so I can look at that and go, 'yeah, these are things that we can help Foxconn with' and possibly have them as a future customer of ours, and we can be a supplier for them," said Joseph Mechery, VP of sales for New Berlin Plastics.

The Wisconsin plant would be the first liquid crystal display facility in North America. Those LCD screens are in a variety of products, from curved monitors in a car's dashboard to super high-resolution 8K televisions.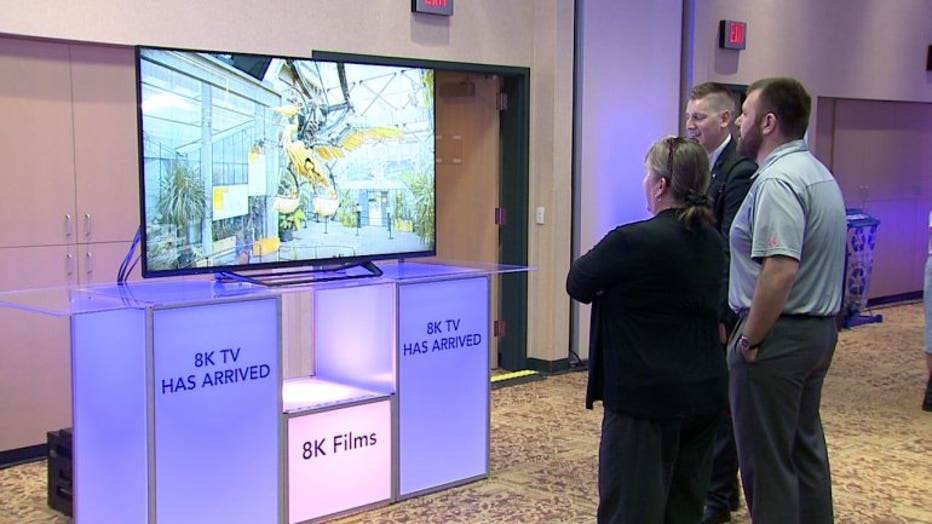 "8K is four times 4K resolution, so you can imagine the amount of clarity that's going to come into play. Details really pop with 8K," said Terry Harada, sales and marketing manager for Foxconn partner Astrodesign.

The resolution allows for some incredible applications when it comes to medicine.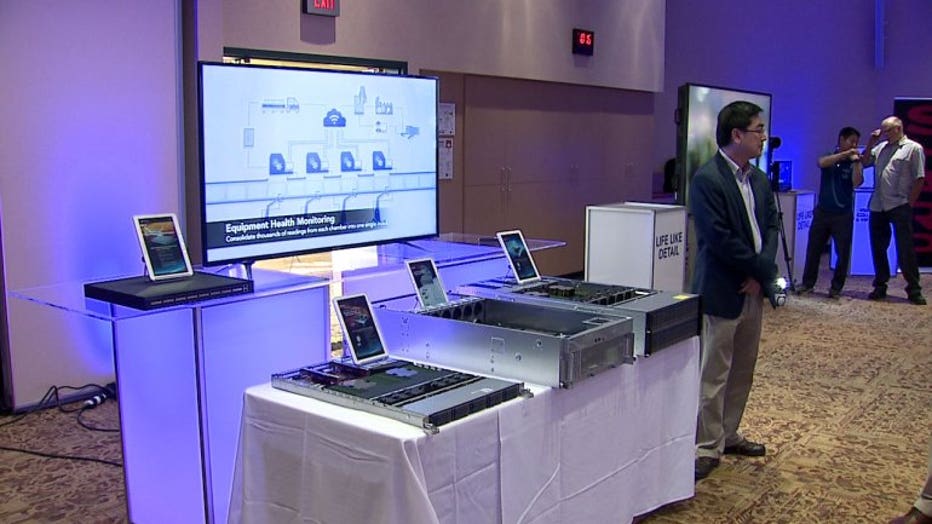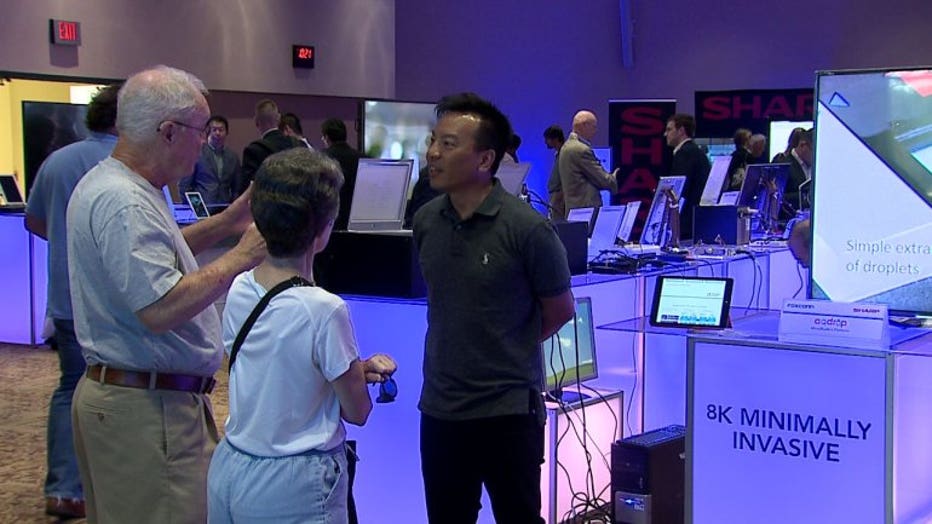 "Doctors are able to see everything better than what they can with their naked eye on display, allowing for minimally invasive surgical procedures to happen," said Harada.

That level of detail, combined with the company's ultra-fast 5G wireless speeds, is a game-changer for security too.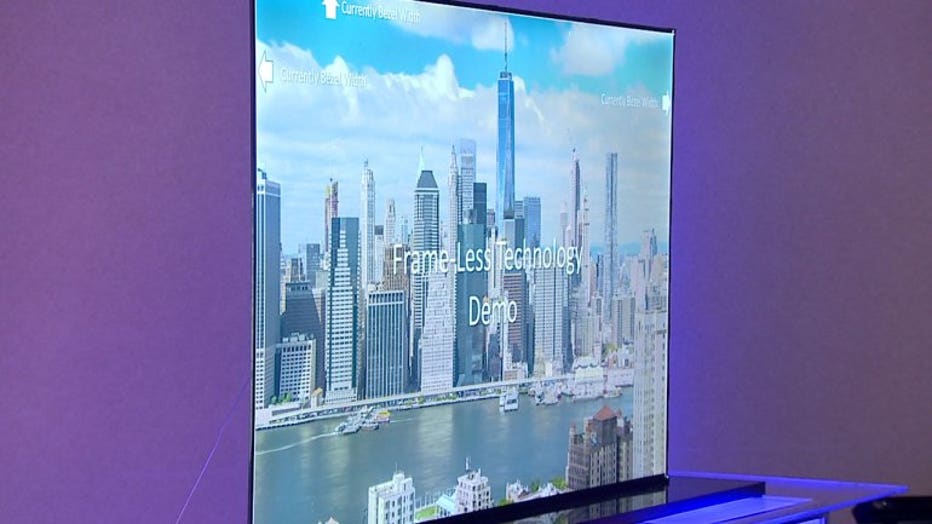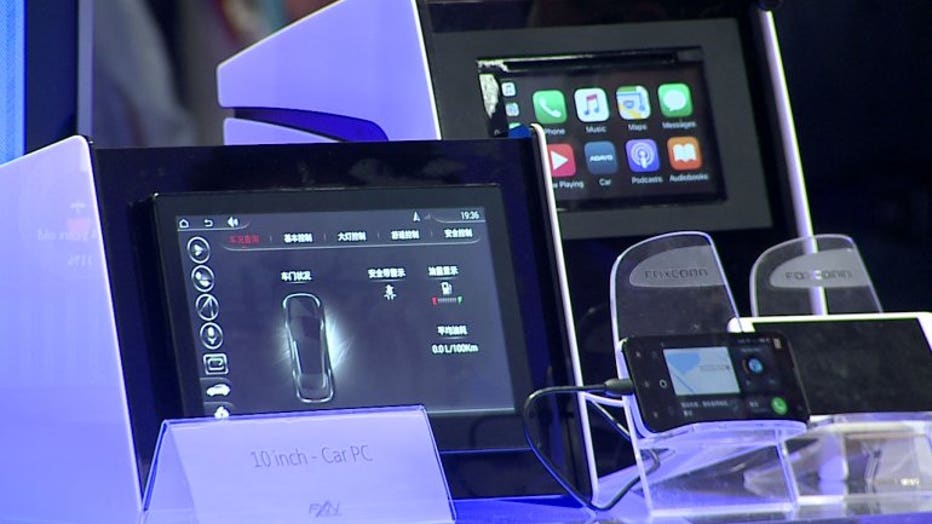 "We specialize in facial-recognition technology," said Keith Ku, Foxconn program manager, describing a system that scans and analyzes images as people enter a building or approach a door. "We know what time, when, the dates the person comes in, and if it's a stranger, we know it's a stranger."

Starting with the plant -- which Foxconn has said will employ at least 3,000 people to start, and up to 13,000 potentially --  it's an exciting time to be a student at WCTC.

"We are very well-positioned to deliver this training that they are going to be needing in this high-tech facility," said Shiels.

The product showcase lasts until 8:00 p.m. Monday, and from 10:00 a.m. until 3:00 p.m. Tuesday at the Richard T. Anderson Education Center at 800 Main Street in Pewaukee.

PLEASE NOTE: If you're coming from I-94 East, do not exit onto Highway 16 West (exit 293C), the exit ramp from Highway 16 West to WCTC is currently under construction. Instead, continue on I-94 to N. Grandview Blvd. (exit 293). Turn right off highway ramp and proceed to the WCTC main entrance on the left.