Foxconn executive: Construction on Racine County campus will begin soon
MILWAUKEE -- The start of construction on Foxconn Technology Group's massive technology campus in Mount Pleasant is imminent, Foxconn executive Louis Woo said on Wednesday, April 25.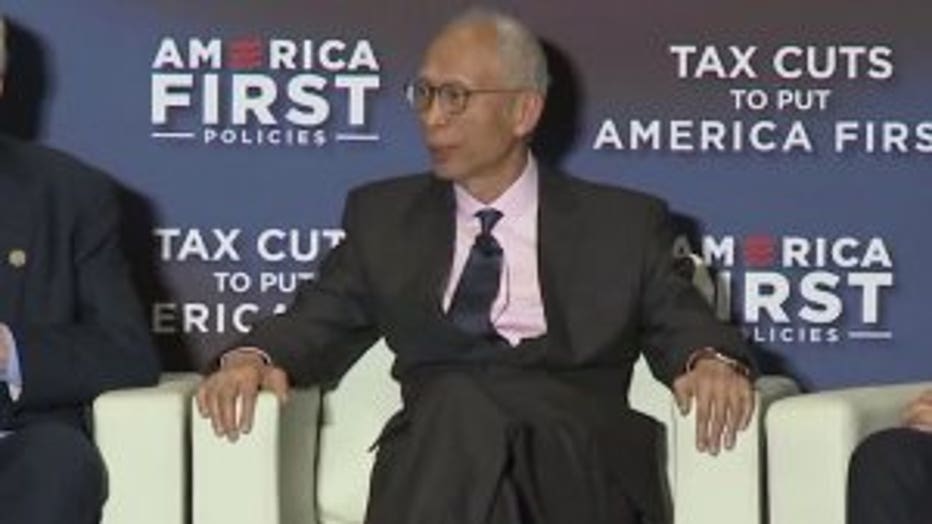 "In the next two or three days, you will hear the news that the actual construction at the site that we've picked in Racine County will begin," Woo said during an appearance in downtown Milwaukee.

Woo said Foxconn has chosen its construction contractors and that 90 percent of them are from Wisconsin. He said 10 percent of those Wisconsin-based companies are from Racine County, where the plant is being built. Woo did not reveal any of the companies' names.

Woo made the comments during a panel discussion in downtown Milwaukee promoting the newly enacted tax overhaul pushed by Republicans. Vice President Mike Pence was scheduled to speak after the panel discussion.

Woo's comments came minutes after the Wisconsin Department of Natural Resources approved Foxconn's request to divert up to 7 million gallons per day to its site. Foxconn said in a statement that it would comply with "all appropriate laws, rules and regulations relating to water use, water quality and wastewater treatment that apply to our operations."

Woo noted that Gov. Scott Walker and Foxconn Chairman Terry Gou met for the first time April 28, 2017, and that the construction announcements were being timed to happen within one year of that initial meeting.