FOX6 Investigators: 'Essential' air service or $200-million 'boondoggle?'
MILWAUKEE -- How much would you be willing to pay to save a small Wisconsin airport with two flights a day, when there's a major airport just 90 miles away? Like it or not, you may already be paying for that airport -- and more than 100 others like it across the country, as ground efforts to scrap the so-called "essential air service" can't seem to get off the ground.
When Delta Air Lines threatened to pull the plug on commercial service to Eau Claire, Wisconsin, another airline came to the rescue -- with a big boost from taxpayers.  Skywest Air Lines secured a $1.7-million dollar subsidy to provide Essential Air Service to the Chippewa Valley Regional Airport.  Nevermind that it has just one gate, two daily flights, and is located barely 90 miles from a major airport that serves more than 15 million travelers each year.
If you fly at all, you're helping to pay the tab for air service to more than 100 small cities across the United States.  That includes Eau Claire, which U.S. Representative Ron Kind (D-Wisconsin) acknowledges is not exactly a gold mine for air carriers.
"Obviously rural area, not as much usage," Kind said.  "It's not as profitable for the big airlines."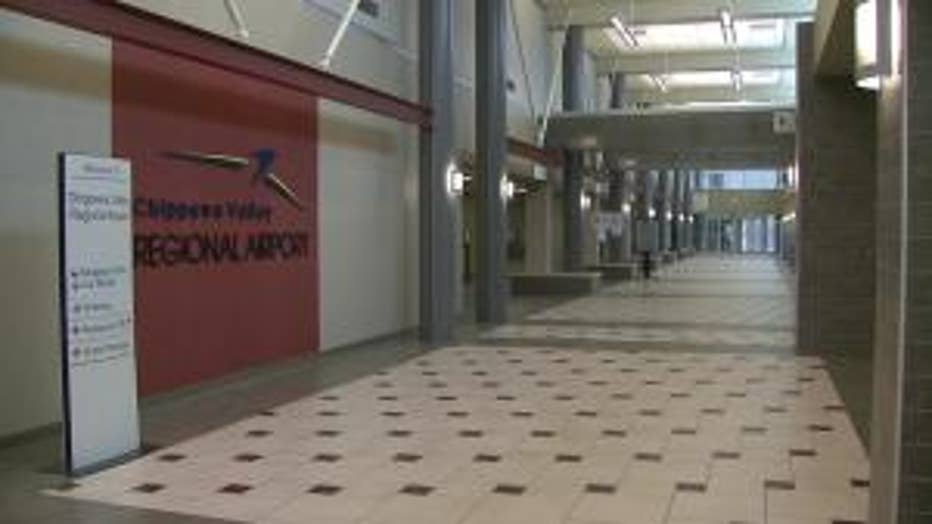 The Chippewa Valley Airport has just one gate with two commercial departures and two arrivals each day.
In between, the newly-remodeled terminal is a virtual ghost town.
The airport recently underwent a $4 million renovation, including new security, new seating and their first-ever baggage carousel. However, all of the renovations were planned before Delta Air Lines said "we want out."
 In 2009, Delta filed a notice with the FAA that it planned to discontinue service to and from Eau Claire, meaning the airport's future was in jeopardy.
"They had cut flights, fares, schedules in such a manner that nobody was flying out of here," Airport Manager Charity Speich said.
Speich says that qualified the city for a federal program aimed at preserving small town air service. That's when Skywest came to the rescue, agreeing to provide two daily flights at a cost to taxpayers of $1.7-million. 
"Without the program today, we wouldn't have air service," Speich said.
"It's important for the economic revitalization of our rural communities," Representative Kind said.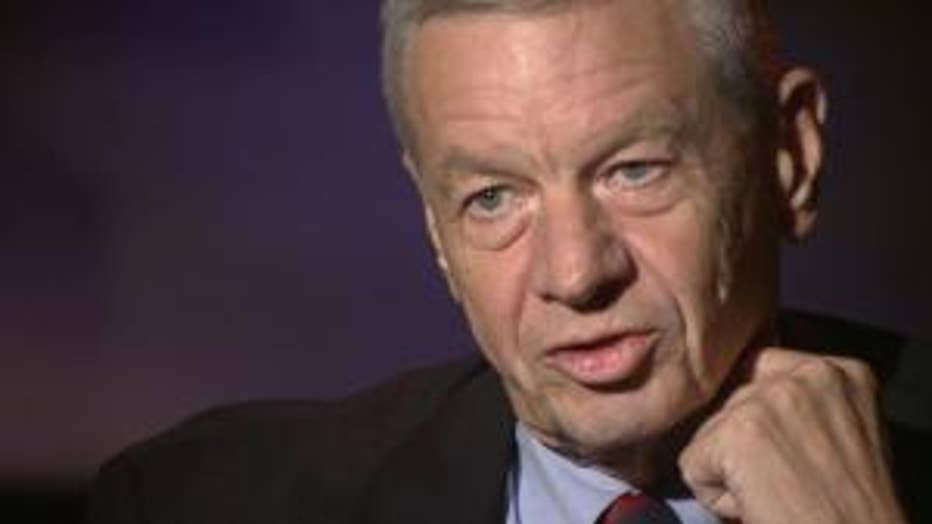 Meanwhile, U.S. Representative Tom Petri (R-Oshkosh) has a different view.
"It's nice for the community and they can say they are running air service, but it is pretty bad for the taxpayer," Petri said.
Earlier this year, the Oshkosh Republican tried to kill the program that allowed Skywest to pick up where Delta left off.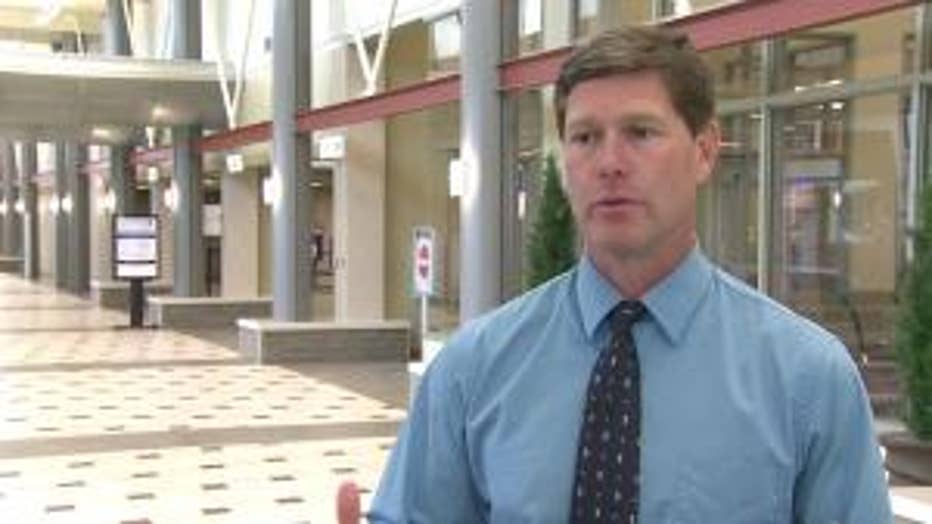 Instead, his colleagues gave the program more money.
 The so-called "Essential Air Service" was created in 1978 when deregulation of the airlines threatened to leave small cities without any air service at all.  EAS was supposed to be a temporary, 10-year initiative to help more than 400 small airports survive the transition to a market-based system.
Instead, Congress has extended the program 22 times.
"I think good intentions have kind of turned into a boondoggle," Petri said.
By 1997, it appeared the EAS was making its final descent, serving just 95 cities at a total cost of $26-million dollars.  Since then, EAS has gone skyward.  There are now 122 cities enrolled at a cost of more than $200-million dollars -- an eight-fold increase in the past 15 years.
"That would pay for a lot of rental cars," Petri said.
In some of the most remote communities - such as tiny Ely, Nevada - those subsidies have paid for empty seats on flights with hardly a passenger -- making EAS a prime target for those looking to eliminate waste in Washington. In Eau Claire, a city of more than 70,000 residents, the planes are more than half full -- many of them business travelers, like Brady Foust.
"I fly two or three times a month. My wife flies two or three times a month," Foust said.  "There are lots and lots of business people who fly out of Eau Claire every week."
"If you start taking away those transportation options from them, boy, those companies in a heartbeat have the ability to move and move somewhere else," Rep. Kind said.
But there still aren't enough passengers for the airline to turn a profit.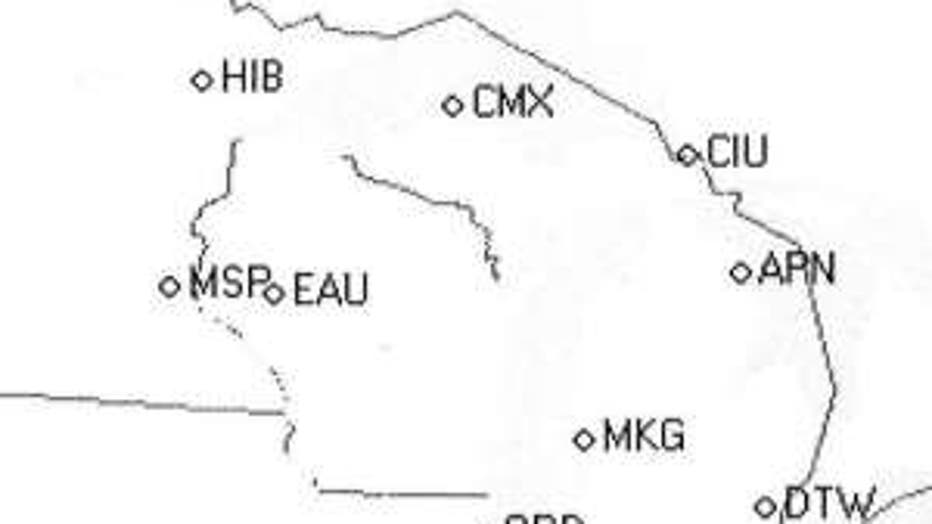 And that's at least partly because travelers in the Chippewa Valley already have another major option close by.  The Minneapolis-St. Paul International Airport boards more than 15 million passengers every year - many of whom drive in or take shuttles from Eau Claire.
"Generally you can get tickets cheaper flying out of a larger hub in Minneapolis than out of a place like this," Kind acknowledged.
The EAS program is currently limited to airports that are at least 70 miles from a medium or large hub airport.
Last year, the U.S. Government Accountability Office (GAO) recommended increasing the distance to 125 miles, a move it said would save taxpayers $24 million every year.
Three months later, Congressman Petri made a more modest suggestion—extending the limit to 90 miles, instead of 125.
"If you are within and hour or hour-and-a-half drive of another airport with regular service it is almost impossible to justify the subsidy," Petri said.
Petri's proposal would have spared Eau Claire, which is also part of Republican Sean Duffy's district.  According to the USDOT, the Chippewa Valley airport is officially 92 miles away from the Minneapolis-St. Paul airport. But Petri insists that's just a coincidence.
"It wasn't a factor in my thinking.  We didn't know that at the time," Petri said.
The vote failed anyway.
The year, Petri and 163 of his colleagues voted to kill the program completely.  That vote failed too. 
"When you get down to specifics it gets darn hard politically," Petri lamented.
Even Kind, a Democrat who supports the program, admits EAS is loaded with political pork.
"It's usually part of parochial politics unfortunately. I'd like to see a program set up based on criteria that applies across the board, so it doesn't depend on the political clout of a certain representative or senator keep a regional airport alive," he said.
No doubt the loss of an airport like Chippewa Valley would be a hardship on local businessmen like Brady Foust. 
"It would be terribly inconvenient," Foust said.
But is that air service essential?  It seems that is the $200 million dollar question.
Airport Manager Charity Speich emphasized the program is not paid for with general fund tax revenue, but rather through fees paid by other air travelers, so those who don't fly technically don't pay for it. Those who fly out of Milwaukee or Chicago, for example, pay extra fees to support the program.
The EAS program is a $200 million program, but money could be saved by expanding the distance requirement from 70 to 90 miles, as Congressman Petri suggested. Just going to 90 miles would save an estimated $8 million or $9 million. The GAO says going to 125 miles would save $24 million. 
The American Bus Association released a report last year that claimed it could save $89 million for taxpayers by replacing air subsidies with bus rides to the nearest major airport in 38 of the existing EAS cities -- including Eau Claire. So far, nobody in Washington has taken them up on that offer.