FOX6 investigation prompts suspension of guardrail safety device


MILWAUKEE (WITI)--  The Wisconsin Department of Transportation is officially suspending its use of one particular model of a  safety device that's attached to thousands of guardrails across the state. The move comes two weeks after a federal jury found the manufacturer failed to disclose cost-saving design changes to the government; but it comes eight months after the man who won the lawsuit first came to Wisconsin to bring attention to what he calls a deadly defect.

Saving human lives is noble work. It's also highly profitable. And Joshua Harman says the makers of one particular highway safety device put cost savings first.

"They put the bottom line over human life and limb," said Harman, the plaintiff in a federal whistleblower lawsuit against the manufacturer.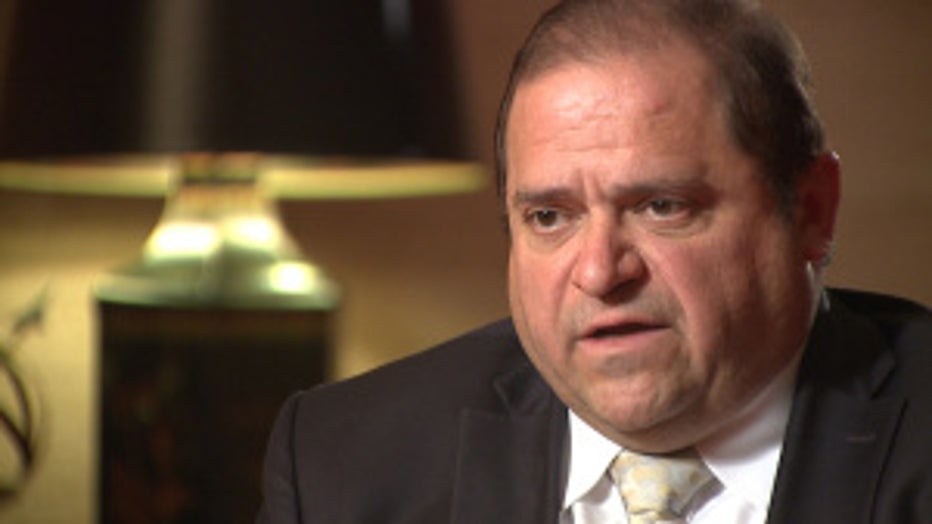 Joshua Harman is the plaintiff in a federal whistleblower lawsuit against Trinity Highway Products, makers of the ET-Plus guardrail end terminal.


Harman is a former guardrail engineer from Virginia who sued Trinity Highway Products over a controversial change to one of its signature products, the ET-Plus guardrail end terminal.

Harman's lawyer, Steven Lawrence, says you might recognize them as those black and yellow striped rectangles at the end of many sections of guardrail.

"It takes the guardrail and pushes it out to the side of the vehicle and slows the vehicle to a controlled stop," Lawrence said.

The ET-Plus is one of two guardrail end treatments approved for use by the Wisconsin Department of Transportation.

But for years, Harman says, the company that  makes them kept a dangerous secret from the government.

Harman alleges that shortly after getting federal approval of the ET-Plus in 2005, Trinity changed the design narrowing the steel chute from 5 inches wide to 4 inches.


"They just made the change and went with it, "Harman said.

Internal emails show a Trinity engineer started pushing for the smaller channel in November of 2004 because it would use "less material" and help them "save a few bucks."

He wrote, "I'm feeling that we could make this changed with no announcement."

"It wasn't about safety. The main motivation for these changes was about the bottom line," Harman said.

Harman drove from his home state of Virginia all the way to Wisconsin to show us why he believes the design change is so dangerous, pointing out ET-Plus terminals on I-43 near Mequon Road, and showing the narrower feeder channel which, he says, results in deadly lock-ups.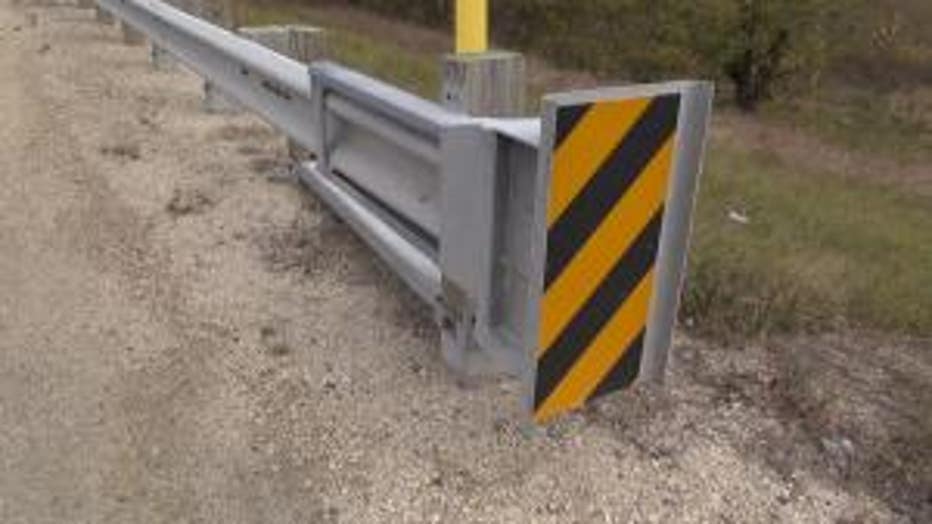 An ET-Plus guardrail end terminal caps a section of guardrail on the northbound exit ramp from I-43 to Highway 32 near Port Washington.


From Texas to Maryland and Oklahoma to Tennessee, Harman has documented how guardrails equipped with ET-Plus end terminals are buckling, crumpling and spearing drivers. He claims they are proof that the smaller ET-Plus is failing.

In 2013, firefighters in Gurnee, Illinois, extricated a man from this mangled wreckage on highway 41.

"The terminal locked up. His car flipped around, and the guardrail went through his driver side door, essentially cutting him in two," Lawrence said.

Somehow, 22- year-old Tim Benson survived.

"He will never be the same," Lawrence said.

Five months earlier, a woman in Kingsport, Tennessee hydroplaned in a rainstorm, striking a 4-inch ET-Plus.

"The energy from the car flipped her car in such a violent manner that it killed her," Lawrence said.

The driver was 42-year-old Elizabeth Elsevier whose parents live in Germantown.

"It's horrific what's happening to these families," Harmon said.

Trinity tried to silence Harman, suing him for defamation, but later dropped the case.

And on October 20th, a federal jury in Texas found that Trinity knowingly made false statements to the Federal Highway Administration by failing to disclose the design changes.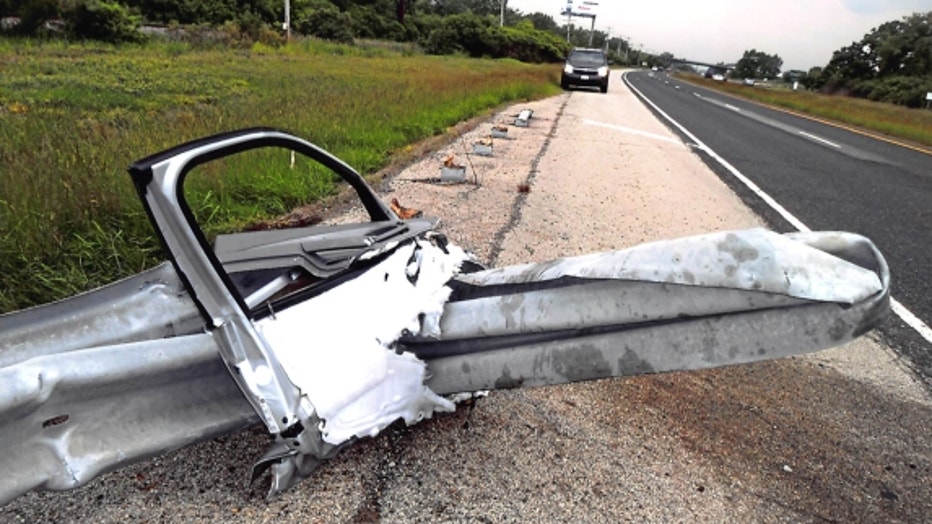 A guardrail spears the drivers side door of a car in Gurnee, IL, in 2013. Harman says the crash involved a 4-inch ET-Plus. The driver suffered serious internal injuries, but survived.


It's a decision that could cost Trinity up to a billion dollars in damages.

"It was a sense of vindication," Harmon said.

Harmon officially sued on behalf of the federal government, but the Federal Highway Administration refused to join the suit.

In a 2012 email, a federal highway engineer writes, "I believe Trinity has correctly tested the design... However, there does seem to be a valid question about the field performance."

"FHWA was duped,"  Harman said.

Because the feds failed to join his suit, Harman alone stands to collect up to one third of the judgment....hundreds of millions of dollars.

But he insists his work is not done.

He wants every ET-Plus on the road to be recalled.

"I won't quit until they are removed," Harman said.

In a statement sent to Fox 6 News last winter, Trinity Highway Products says it has a "high degree of confidence" in the performance of the ET-Plus system,  which it says was deemed "crashworthy" by the Federal Highway Administration. The company did not respond to a request for comment after the verdict in Texas last month.

And, despite the jury verdict in Texas, the ET-Plus remains eligible for use on the federal highway system.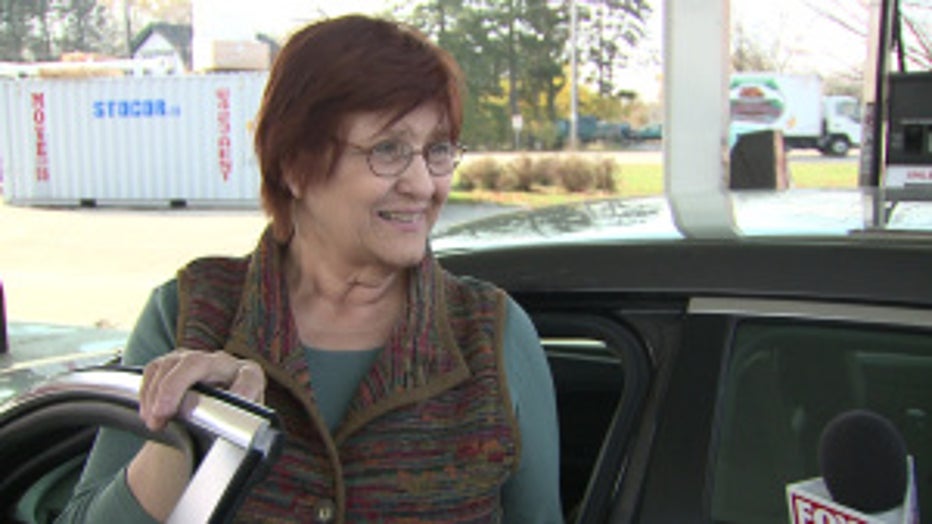 Joanne Mikulic, who drives a lot of miles between Wisconsin and Illinois, says she wants WISDOT to take the safety concerns seriously.


"I mean, what's the point of having them if they're not working?" Joanne Mikulic said.

She drives a lot of miles between Wisconsin and Illinois and says she would like state transportation officials to take this seriously.

"Yes I would, definitely," Mikulic said.

The Wisconsin Department of Transportation initially said it was "considering" suspending use of the ET-Plus until further testing is done.

"For them to take a wait and see approach is unconscionable," Harman said. "I don't understand that."

After further questioning by FOX6 News, WISDOT announced it is indeed removing the ET-Plus from its list of approved products, starting with the next round of project bids in November.

That means no new ET-Plus terminals will be installed.

"That's a good start, but maybe they need to look at the quality of the things that have already been installed," Mikulic said.

WISDOT says it is "not aware of any field performance issues" with existing ET-Plus terminals in Wisconsin, so they plan to leave those in place, at least for now.

But Harman says it's simply a matter of time before one fails when it's needed most.

"This could be someone's life," he said.

A spokesperson for WISDOT could not tell me how many ET-Plus terminals exist on our highway system. They estimated at least a thousand, but that was based on data from 2006. They are likely many more today. WISDOT says it is just now beginning the process of creating an inventory to identify how many ET-Plus terminals are installed on our highways and where they are located, just in case they need to be modified or replaced.

For now, WISDOT says the decision to suspend purchasing of new ET-Plus terminals is precautionary, while the Federal Highway Administration orders new testing.

Harman is actually a former competitor of Trinity Highway Products. And Trinity has long said this lawsuit was simply retribution for a patent infringement action the company brought against him a few years ago. Harman insists his motives are purely public safety, but he did tell FOX6 that he hopes to use the millions he's expected to reap from this lawsuit to restart his own guardrail manufacturing company. And he intends to develop a new guardrail end terminal that he says will be one of a kind.