Fox News host calls on Speaker Ryan to resign after President Trump tells fans to watch her show


WASHINGTON, D.C. -- Hours after President Donald Trump told his 27 million Twitter followers to watch Jeanine Pirro's Fox News show, Pirro started the program by calling on House Speaker Paul Ryan of Wisconsin to resign.

The timeline reignited speculation about Ryan's future, and comes one day removed from the demise of the Affordable Care Act replacement bill being pushed by President Trump and Ryan. The president's top aide is calling the Pirro tweet "coincidental."




"My opening statement: Paul Ryan needs to step down as speaker of the House," Pirro said. "The reason? He failed to deliver the votes on his health care bill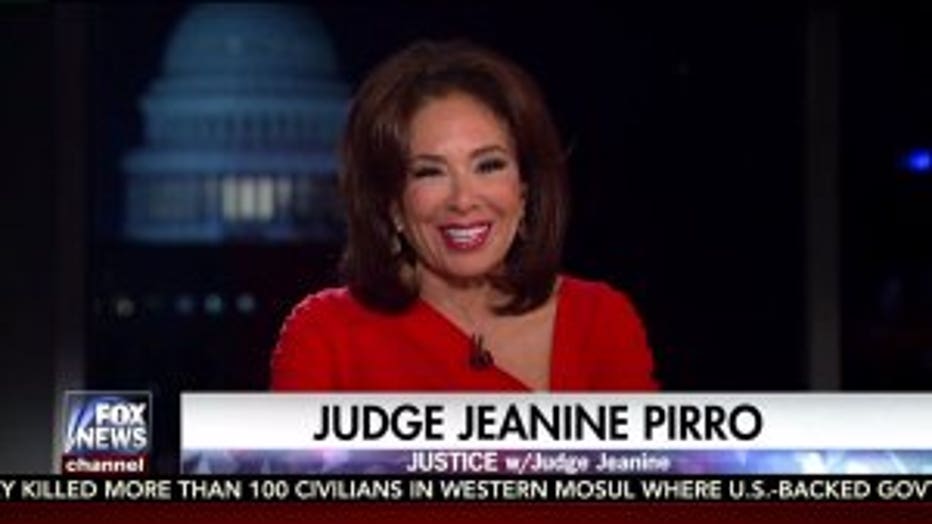 Pirro said Ryan, despite his "swagger and experience," sold President Trump a "bill of goods" on the failed health care vote.

Priebus, of Kenosha, told "Fox News Sunday" anchor Chris Wallace that the president had talked with Ryan on Saturday for an hour. He said the president's tweet encouraging people to watch Pirro's show was "a favor" to the cable TV host.

"He doesn't blame Paul Ryan. In fact, he thought Paul Ryan worked really hard (on the health care bill)," Priebus said. "He enjoys his relationship with Paul Ryan, thinks Paul Ryan is a great speaker of the House."

Ryan and President Trump were complimentary of one another on Friday, despite having to pull their legislation because of a lack of support. The president blamed Democrats, who unanimously opposed the GOP's health bill.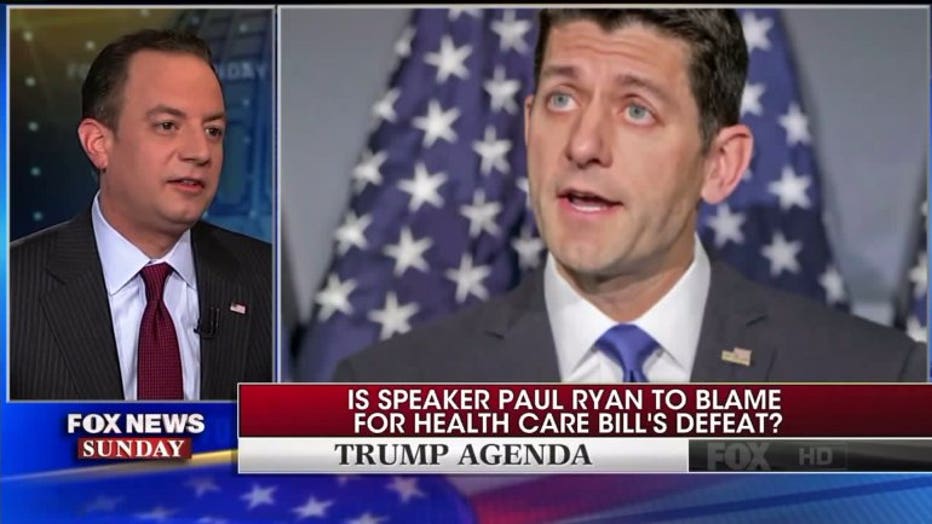 By Sunday, President Trump had turned his criticism on the House Freedom Caucus, a group of about 30 hardline Republicans who successfully blocked passage of the bill, and two conservative think tanks.

"Democrats are smiling in D.C. that the Freedom Caucus, with the help of Club For Growth and Heritage, have saved Planned Parenthood and (Obamacare)!" the president tweeted.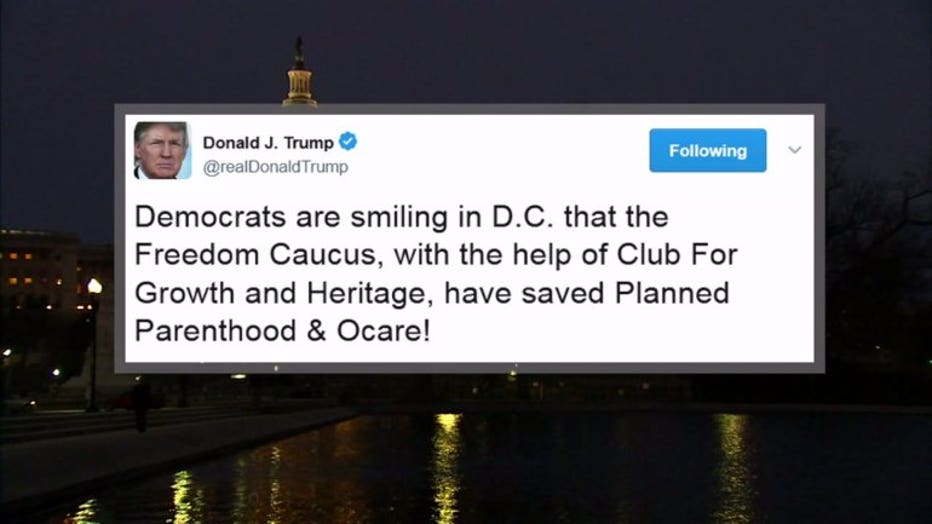 The Freedom Caucus managed to oust Ryan's predecessor, John Boehner, in 2015. The group will continue to be a headache for Ryan, said Marquette University political science professor Susan Giaimo, who studies health policy.

"I think it puts Paul Ryan in a difficult situation because he has to bridge these really deep divisions in his own party," Giaimo said. "It's impossible to bridge that divide between (the Freedom Caucus) and the moderates within the party."

Ryan said Friday that the Affordable Care Act would remain the law of the land "for the foreseeable future." More than 242,000 Wisconsinites signed up for coverage through the current law in 2017, despite the average premium increasing 16 percent in Wisconsin.

Both Ryan and President Trump have said the law is collapsing because of rising premiums and insurers pulling out of the exchange. The president on Friday suggested that the law could "explode" and Democrats would be more willing to work with him on a replacement.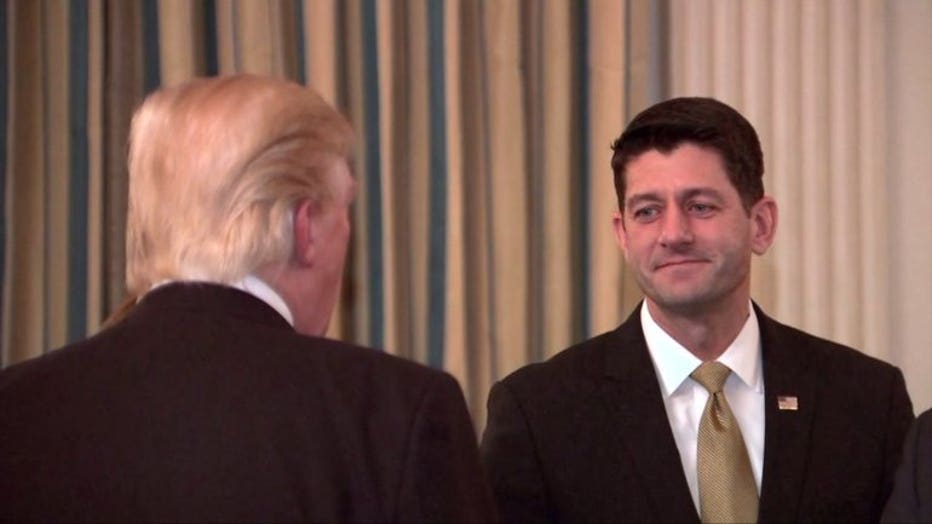 Priebus, speaking on "Fox News Sunday," echoed the point about reaching out to Democrats if the Freedom Caucus continued to throw up obstacles.

"I think it's time for our folks to come together," he said. "And I also think it's time to get a few moderate Democrats on board as well."

President Trump and Ryan have said they plan to move on to legislation addressing the federal tax code next -- an issue many observers expect to be just as complicated as health care.

Giaimo said one option to address rising insurance premiums would be to extend subsidies to families that earn just above the current cutoff, which is 400 percent of the federal poverty level.

She said the Trump administration would need to enforce penalties against people who don't have health insurance, an Obamacare provision known as the individual mandate. That would expand the insurance pool by including more healthy people, a key to driving down the overall insurance rates, she said.

"I'm not sure they're going to do that before the 2018 elections," Giaimo said. "They may just say, 'we'll just let this go for another year or two, and see what happens."